Bangkok Chinatown For Foodies
The reason Bangkok locals are obsessed to go to Chinatown is because of the food are way so good to resist. Not only fresh produces are famous in Bangkok Chinatown, but also street food that you that you will have a hard time to just walk pass by.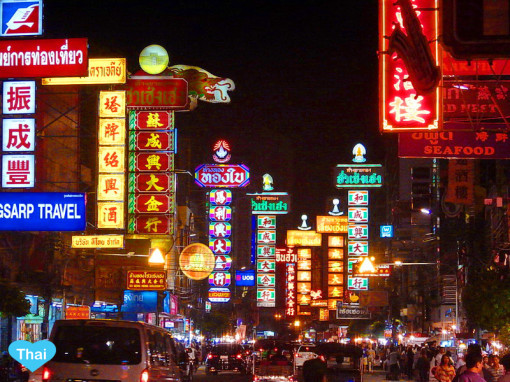 Most foodies in Bangkok come to Chinatown after the sunset when the food stalls lit up their deliciously magical kitchens. Of course this is not for people who looking for original Thai food, but for those who like Thai-Chinese authentic food, this is the place to go!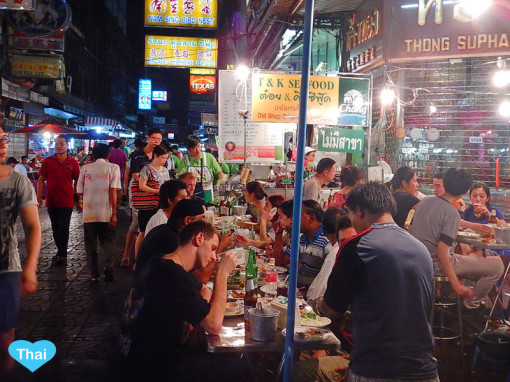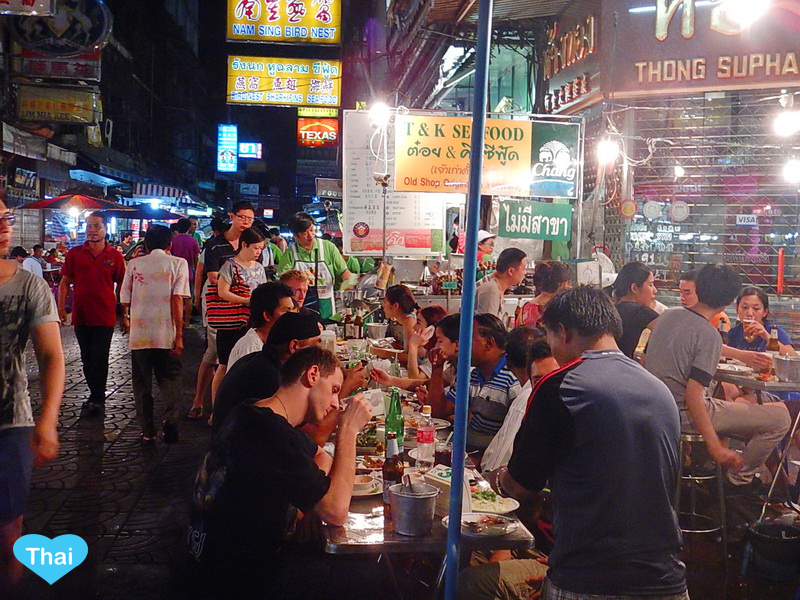 With more than a kilometer long of lined up food stalls and restaurants, there is an endless food list if we want to count them all. Instead, we have listed some goodies you should not miss if you happen to be at the DELICOUS Bangkok Chinatown.
7 Must-Try Food In Chinatown:
Braised Fish Maw in Red Gravy(กระเพาะปลาน้ำแดง) : No worries! It isn't made from a real fish stomach, it's just fish air bladder(feel better right?) This is probably one of the most common Thai-Chinese soup you will find pretty much everywhere in Thailand, but you definitely should try at Chinatown to feel the authenticity.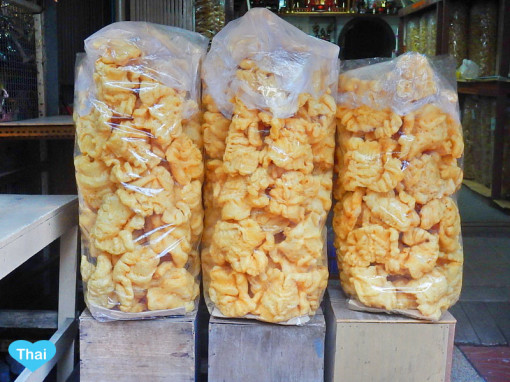 Paste Of Rice Flour In Crunchy Pork Soup (ก๋วยจั๊บน้ำใส) : You might have tried the dish somewhere else. But here in Chinatown, the soup is made with peppers for the feeling of the burn through your throat. We do not recommend this soup for non-spicy foodies, trust us this is not your kind of dish (even though it looks pretty plain.) But if you like spicy food, this Thailand's most famous chunchy pork soup is definitely one of a kind. Read more about this famous Kuay Jub in Bangkok Chinatown.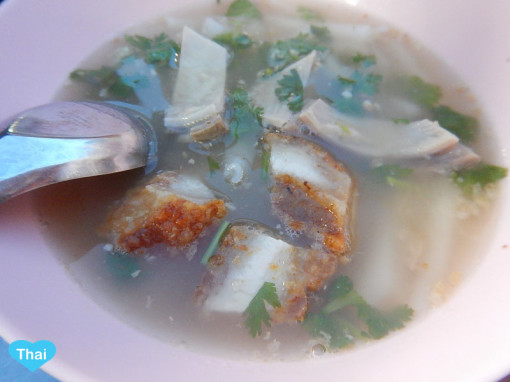 Egg Noodle with Red Pork/ Crunchy Pork/Grilled Duck In Hot Soup (บะหมี่หมูแดง/หมูกรอบ/เป็ดย่าง): There is no doubt about where egg noodle originally came from. You can't go wrong with this famous Chinese noodle, and you can go very right having this soup in Chinatown.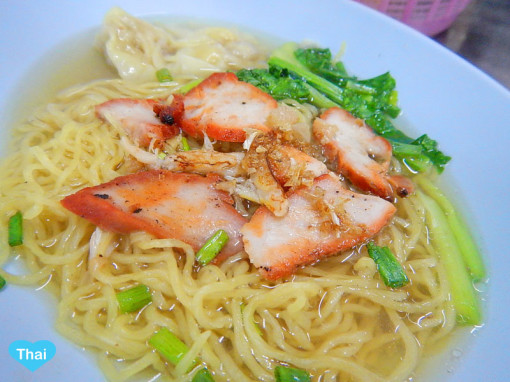 Dim Sum (ติ่มซำ): There is no need an explanation about Dim Sum. But we would love you to try dim sum here. From our experiences, Bangkok Chinatown has the most delicious dim sum than any place at least in Thailand.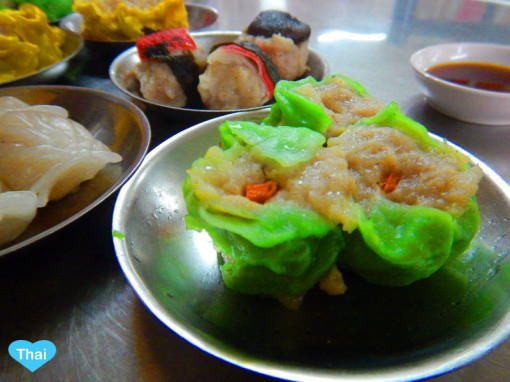 Chestnut (เกาลัด):  This is the common popular snack which you can find in every corner of the Chinatown. How could you pass roasted chestnut (by heated coffee beans) without trying one?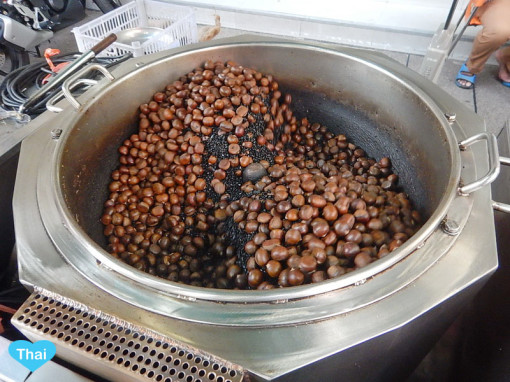 Cold Assorted Bean In Syrup (เต้าทึง): After those delicious main dishes, we think you need some dessert. The Bangkok Chinatown has a LOT to offer for sweet toothed visitor. But the cold assorted bean in syrup is probably one of desserts you should never miss.  This is what locals call medical sweet. It's not only a dessert but also a medication that boosts your lungs, heart, brain, livers, and nerve systems to work better! On top of that, the cold dessert can only help you end your long travel day with smile the best mood ever!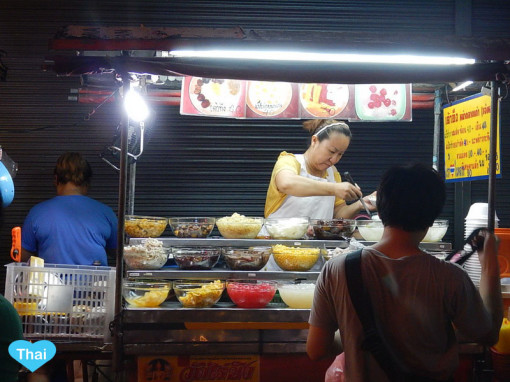 Lotus Root Water (น้ำรากบัว):
Fact: We have never gone to the Chinatown without having lotus root water
Fact: The lotus root water help boosting immunity system
Fact: It's refreshing and it's best for a Bangkok hot day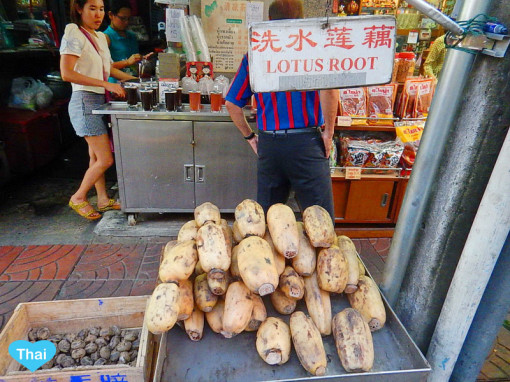 Wonder if you should go to the Chinatown? Take a look at Things To Do In Bangkok Chinatown.