The Best Pad Thai In Bangkok : Thip Samai Restaurant
There are many things to do in Thailand lists that have 'Eating Pad Thai In Thailand'.  Indeed, the famous dish is one of the most popular Thai dishes ever. We are so sure retty much 99% of Love Thai Maak visitors have tried Pad Thai at least once. We have tried Pad Thai as well…probably more than 1,000 times no kidding.  Although we can find Pad Thai in Thai restaurants around the world, there is one place you gotta try at least once if you've ever said "I like Pad Thai".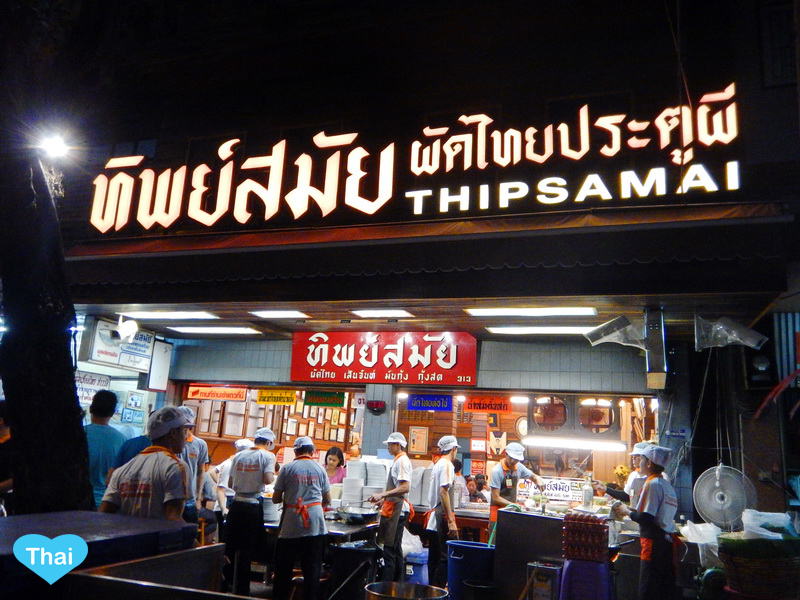 Thip Samai Restaurant has the best Pad Thai in Bangkok. Okay, this might be overstatement and we might get negative comment about this. But as a Thai born and been living in Thailand almost 30 years, we believe we have tried Pad Thai enough to know which is good or bad. When one of our good friend recommended Thip Samai restaurant to us, we did not believe and also though that she was just being exaggerated. BUT when we tried for the first time, we were like "HOLY Pad Thai!"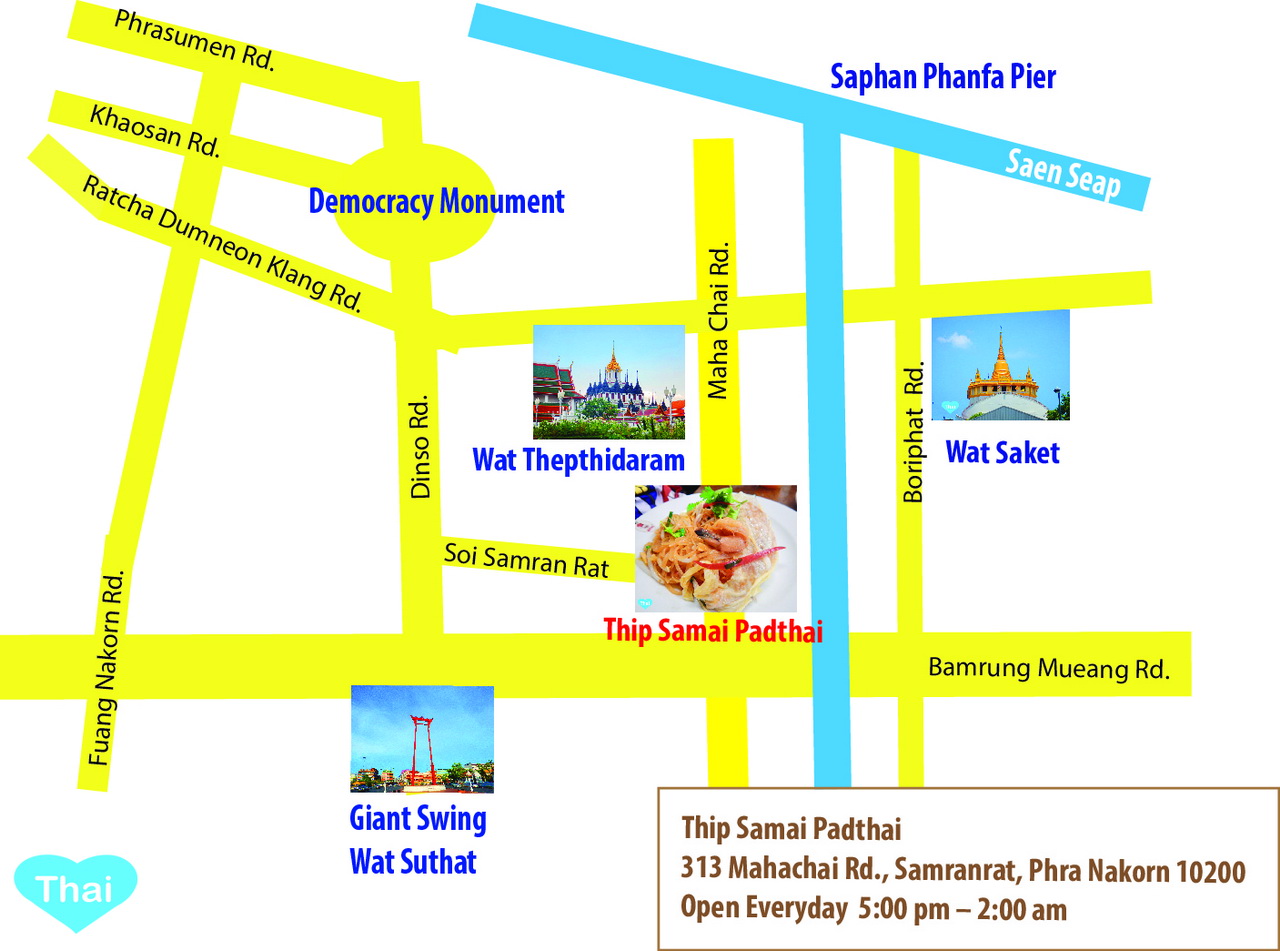 About 15 minute walks from Khaosan Road (also in the Must-See 5 Bangkok Temples Tour Route), Thip Samai restaurant is located on Maha Chai Road which is a block away from Democracy Monument and half block away from Wat Saket (The Golden Mountain). It couldn't be easier to find the restaurant especially you will always see a long line like this in front of the place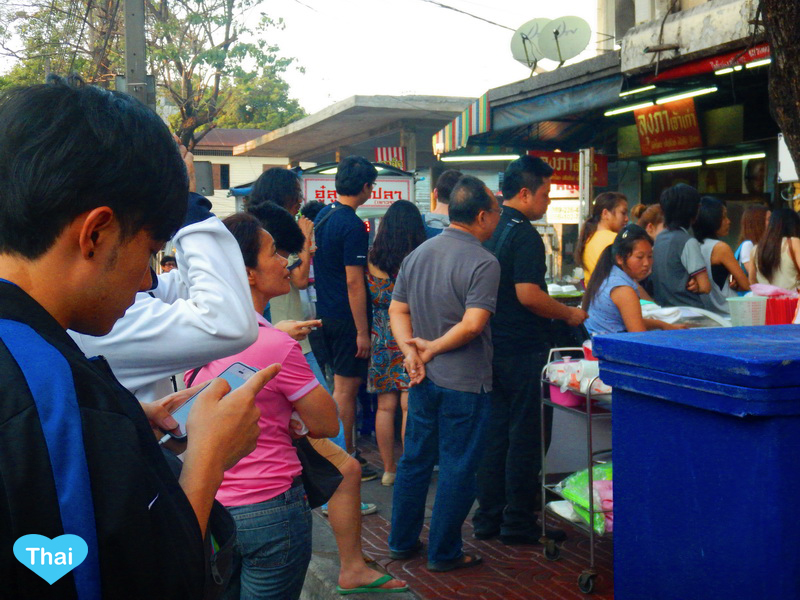 Once you get in, the first thing to order is the most addictive orange juice in Thailand (check out in the video). There is nothing like have a glass of cold extra pulped orange juice. The price is quite expensive, but you won't be regret.
Alright, we know it's time for the most famous Pad Thai. Take this!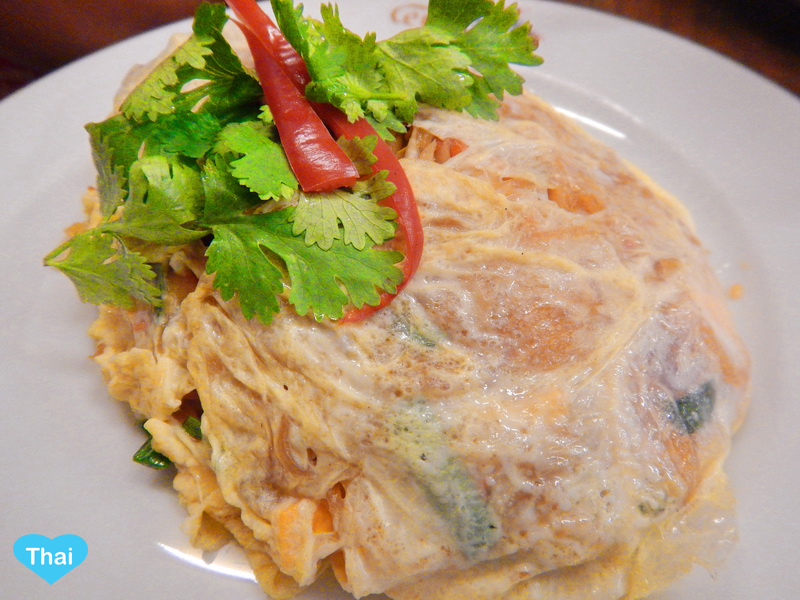 This!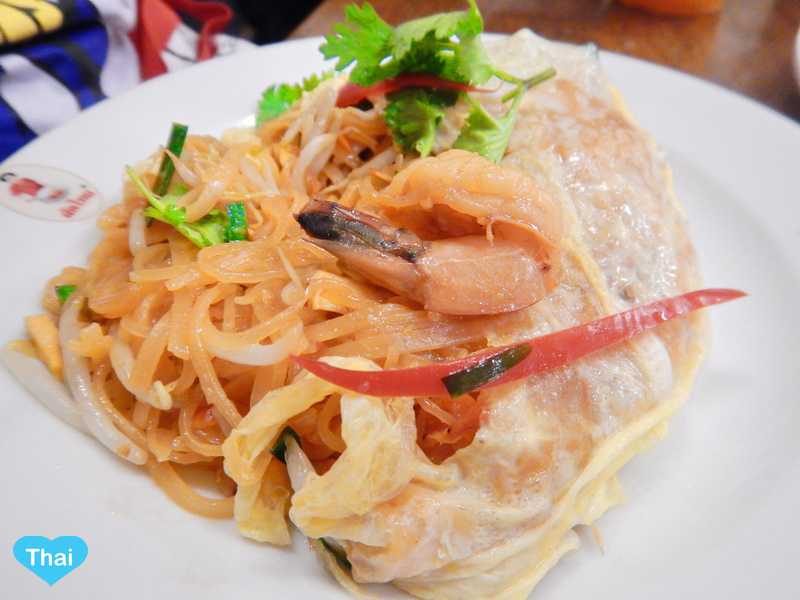 And this!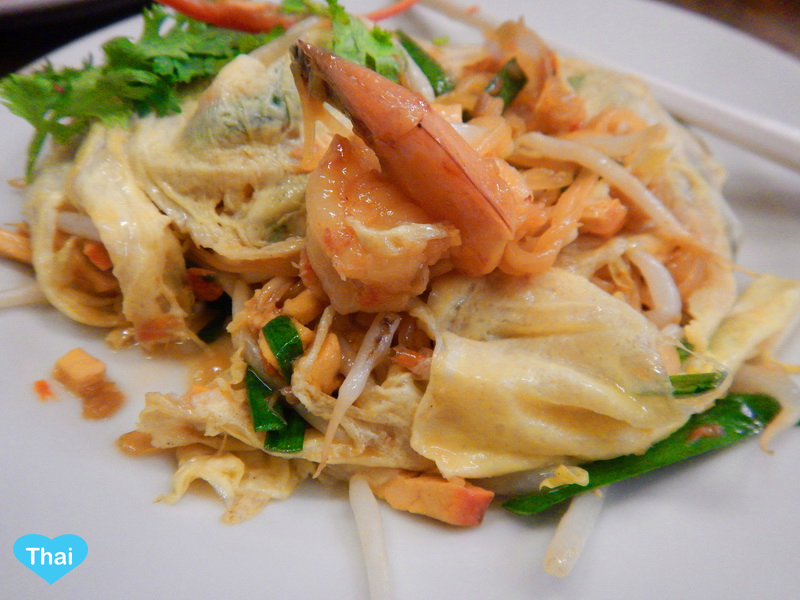 At this point, do we still need explanation anymore? Your welcome Pad Thai lovers 🙂
Still not sure about this dinner in Bangkok? Watch the video below. This is one of our most happiest Love Thai Maak filming days ever! (find more videos about Traveling In Thailand Like A Pro)
Fact:
Open at 5pm-3am everyday except first and last Wednesday of the month
They don't use MSG
They have been serving Pad Thai for almost 50 years! (as of 2014)
If you don't like shrimp, there are chicken or even veggie for vegetarians
There are Pad Thai making shows you can watch when you are in the line
Locals know the place as Pad Thai Pratuphii (Ghost Gate) because it's located near by the gate for dead body of Wat Saket or The Golden Mountain  Brrrrrrrrrrr!