Thai Street Food : Thailand's Authentic Grilled Chicken
"Grilled Chicken" sounds very simple, but it's simply delicious Thai street food.  As one of the most popular Street Food in Bangkok and Thailand, it's so super easy to find grilled chicken food carts every corner of the street, literally.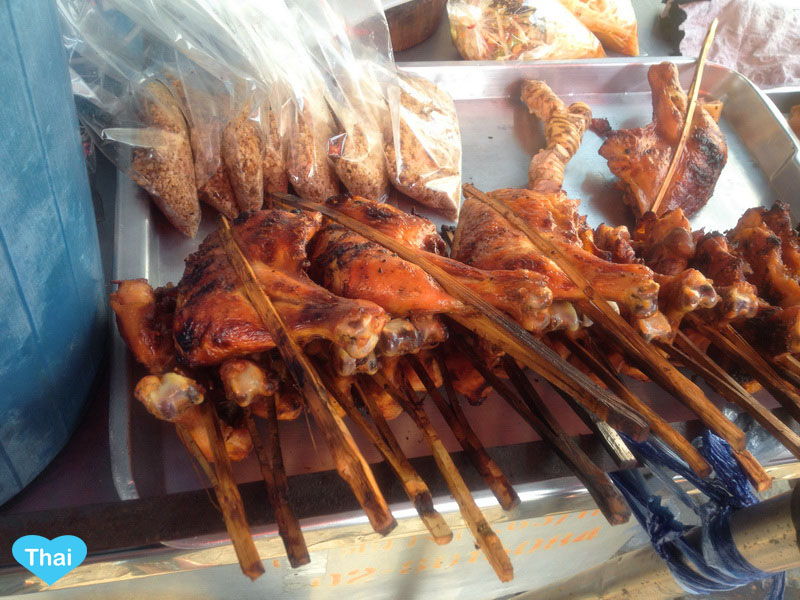 Why are we writing about a typical grilled chicken that you can find everywhere in the world? Well, because Thai grilled chicken is same same, BUT DIFFERENT than other grilled chicken in other parts of the world. Nope, Thai locals don't use thyme nor lemon with their chicken, instead, they use simple ingredient like pepper, salt, garlic, and even fish sauce.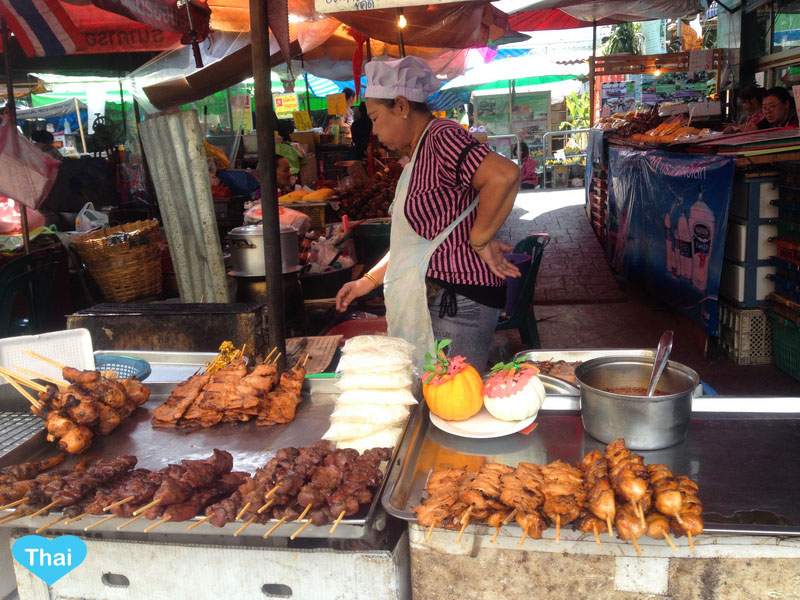 By now you got the idea why this simple Thai street food is not so simple. Let's make it more superb! You might have noticed on the picture above that there are other grilled stuff next to the grilled chicken. You are right! The Thai street food experience can't be complete without grilled chicken livers, heart, gizzards , and the most delicious (for many locals) grilled chicken tails or butt!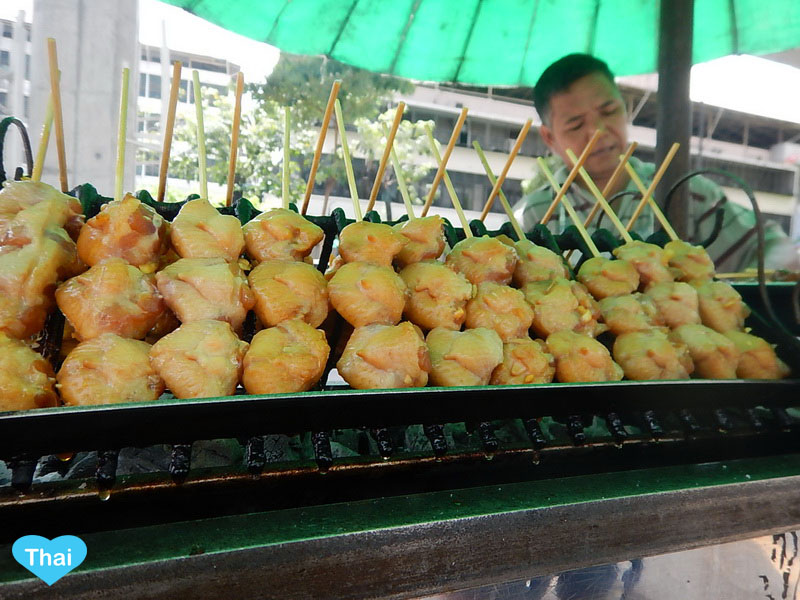 For the best Thailand's street food, we recommend you to try with Thai chili sauce. And for the full Thai local street food experience, we strongly recommend you to eat Thai grilled food with sticky rice and green papaya salad or Som Tum (ส้มตำ) which mostly will be selling at the same food stall.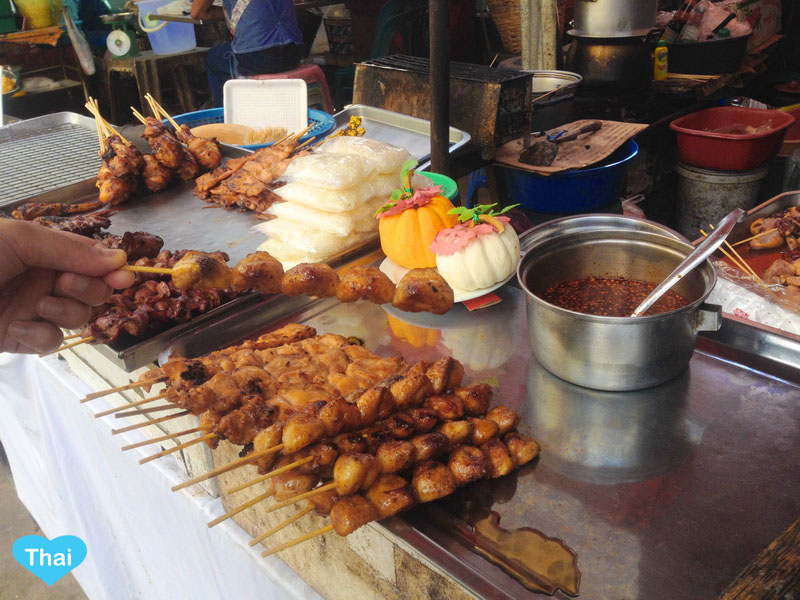 Next time when you visit Thailand, don't forget to explore the corner of the street for the awesome Thai street food that is so simply delicious.
Want more Thai food? See Street Food in Bangkok Chinatown. Hot day in Thailand? What about Thai Coconut Ice Cream? Exotic traveler? Try Yummy Fried Insects in Bangkok street.