Things To Eat In Bangkok: The Super Kuay Jub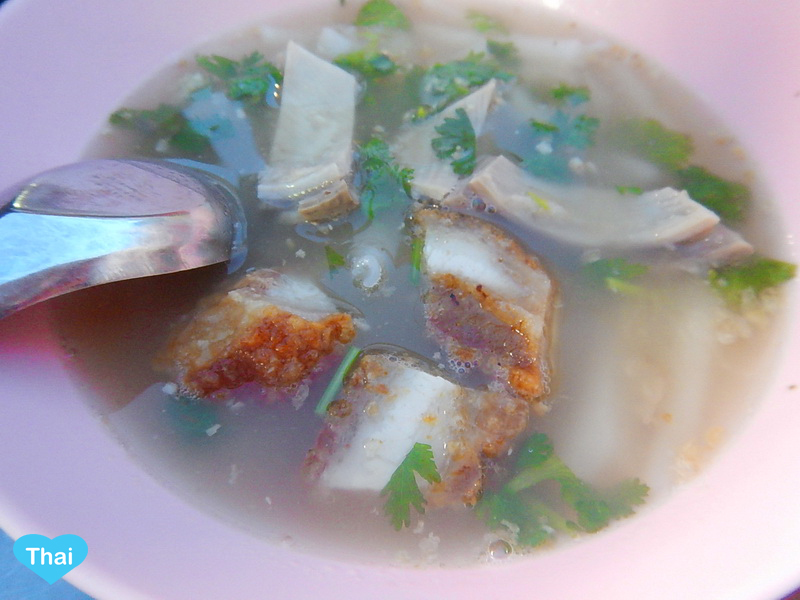 Kuay Jub or Paste Of Rice Flour In Crunchy Pork Soup is one of the most popular Thai soups locals think about when it comes to a dinner time. When talking about the most well known Kuay Jub in Bangkok, our Love Thai Maak team can only think about one place "Nai Lek Kuay Jub Nam Sai" (นายเล็กก๋วยจั๊บน้ำใส) in Bangkok Chinatown. This is definitely a Thai dish you should consider for things to eat in Bangkok, Thailand.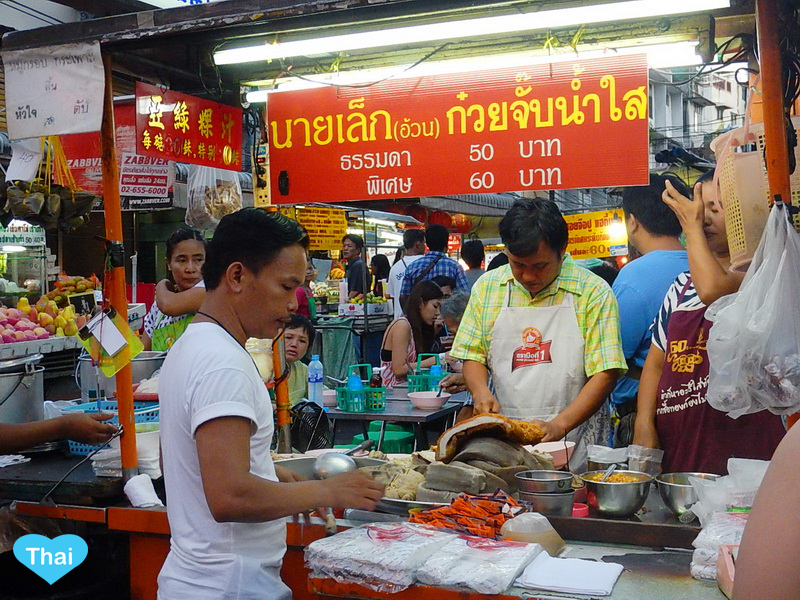 Located right in front of Soi Yaowarat 11, there they are The Super Kuay Jub. Without English sign but you can download the picture on your smart phone and look for it. It won't take long, in fact, you might not need to download at all since that will be people waiting to be seated and order for to go. It couldn't be more obvious.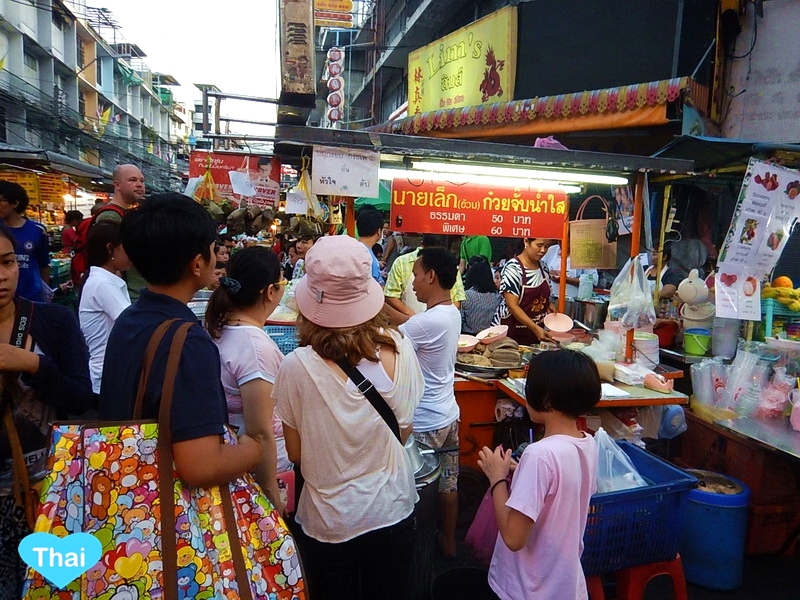 The alley closed in the night time and transform to be a food paradise not only for Kuay Jub, but varied Thai-Chinese food that has been in Thailand for a long time. Want more food from Yaowararat (Chinatown)? Here is Bangkok Chinatown for Foodies.
But why is it a super Kuay Jub? It tastes SO GOOOOOOOD and it's HOT…VERY HOT! The hotness is how locals know about this Kuay Jub. So if you like a hot food, this is it!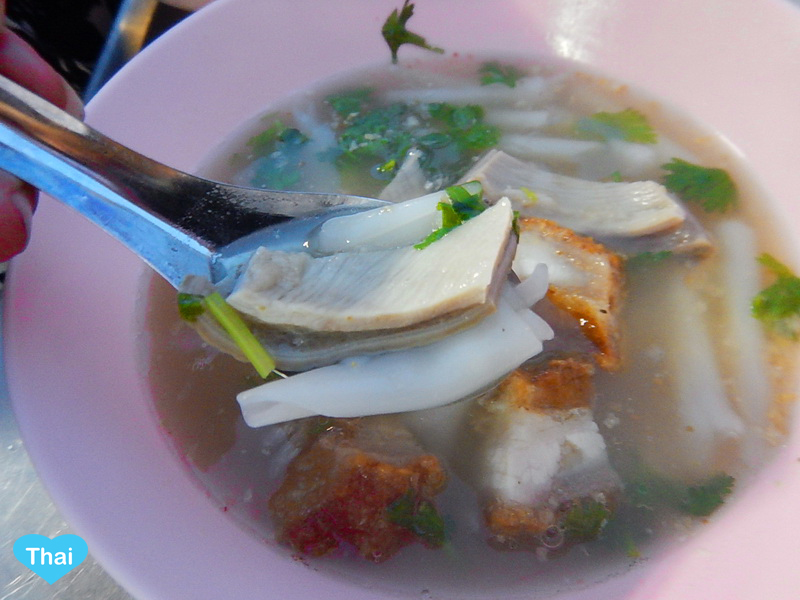 Exotic Alert!: Usually locals eat Kuay Jub with  pork entrails like liver, intestine, stomach. But you can order without those exotic ingredients, just only Crunchy Pork is already perfect.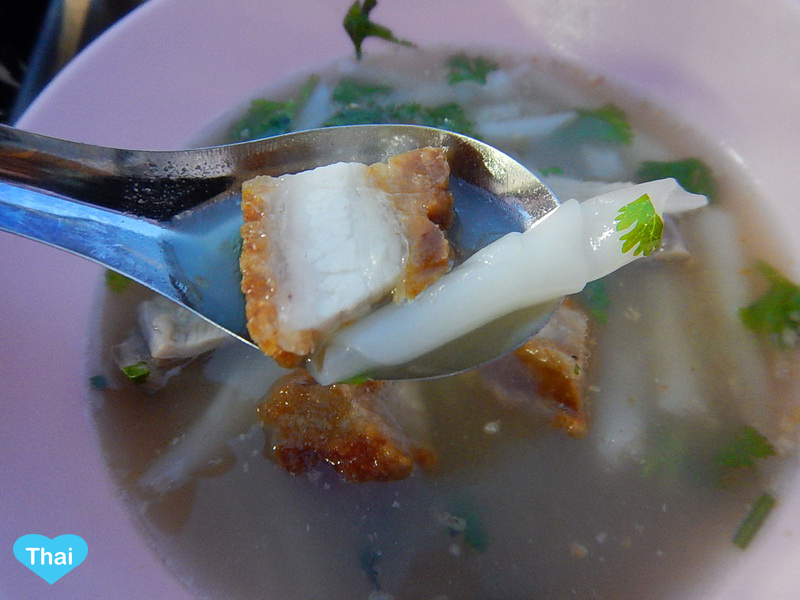 The BEST part? There are  only about 10 small tables. Means that you will be surrounded by locals who know what real Thai goods are all about. Get to know them! You might end up by having a new friend and a free tour guide who know Thailand the best!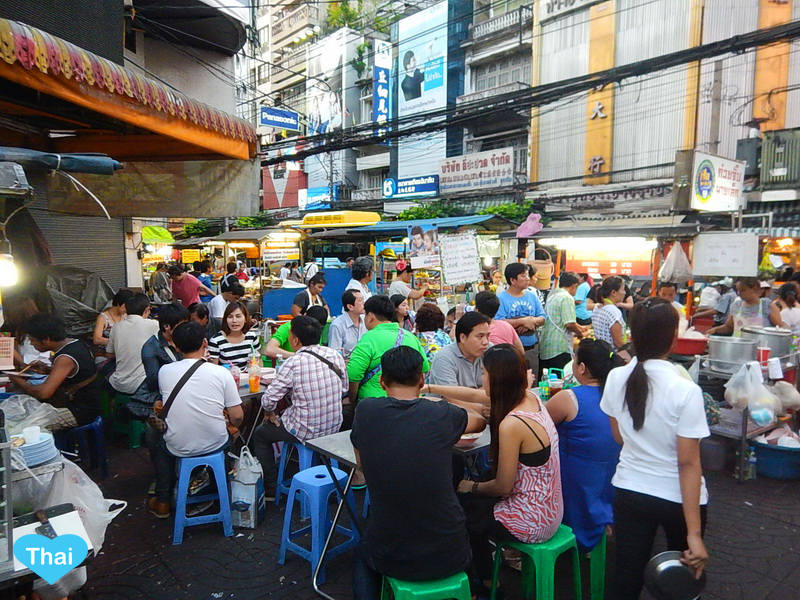 Ready to go? Follow this map, this will lead to to the paradise!