3 Must Visit Piers in Bangkok , Thailand
The Grand Palace and Wat Pho are two of the MOST popular tourist attractions in Bangkok that are on every things to do in Bangkok list. Visiting thing these famous sites can be exhausted especially with the Thailand's heat. Here at Love Thai Maak, we always looking for the best way you can enjoy Thailand, Thai culture and locals so you can make the most out of your soon to be the most memorable trip ever!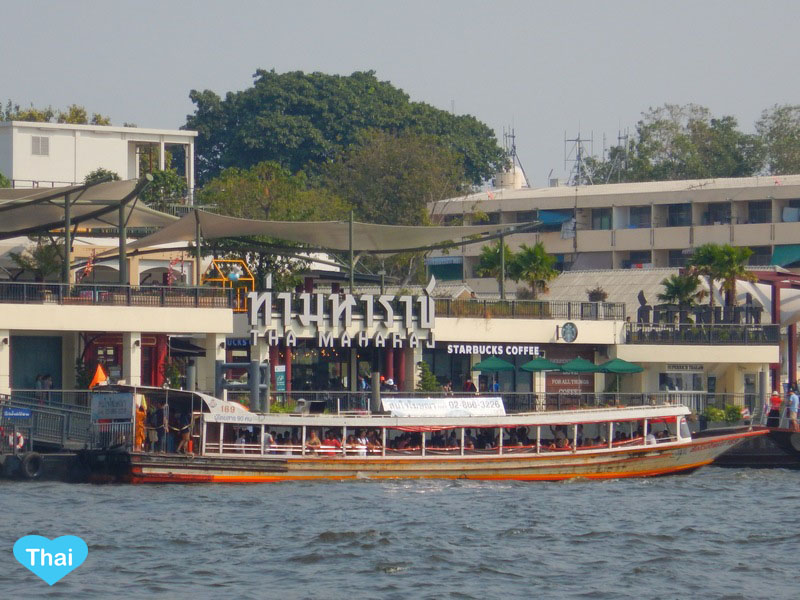 So after a long day at the fantastic travel sits, we suggest you to not go straight back to your hotel. Instead enjoy Bangkok piers that have more to offer than just water transportation. And if you read our How To Take Bangkok Boats, you will get to these piers easily by just taking the Chao Praya Boat that stops at those piers which is way better deal than taking a taxi. So what are those piers and why they might be your relaxing place after a long day.
Wang Lang (Siriraj) Pier
This area used to be the palace of King Rama 1. But many people know as the place where Siriraj hospital is located. And because this is one of the biggest hospitals in Thailand, a lot of local businesses and big market (WangLang market) were built around the pier. The market is very famous for value shopper. Bangkokians like to come here for very cheap (but cool) clothes and great street food.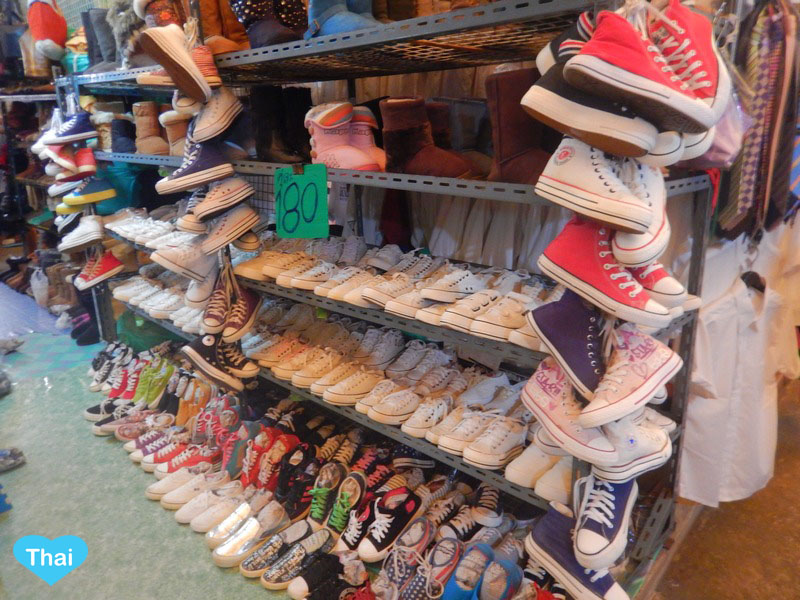 The market opens from 10 am – 5 pm every day. And because many locals visit the pier every day, it's very convenient to get to the pier. If you are from the Bangkok side of Chaopraya river (assuming you just finish your visit at the Grand Palace, take Chaopraya River Ferry Boat from Tha Chang (by the Grand Palace.) The fare is 3 baht or around $0.10!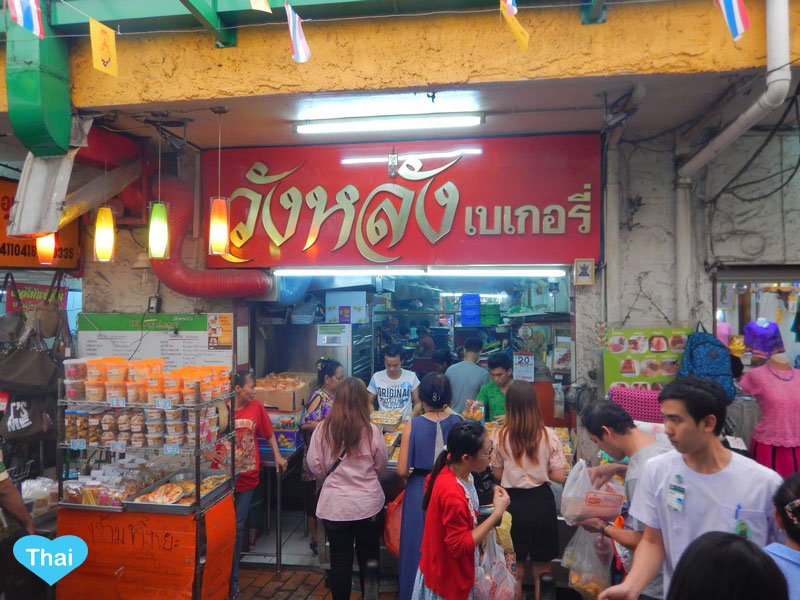 P.S. Don't forget to stop by the famous Wang Lang Bakery (the picture above) for a freshly baked Thai style bakery. Unfortunately there is no English sign. But fortunately you will see a lot of people are buying their favorite bakery!
Maharaj Pier
Located right next to Tha Chang pier. It used to be an old commercial building, but have transformed to be the center of Chaopraya river recreation. Locals and tourists come here to enjoy relaxing environment especially when a day winds down. There are local and foreign coffee shops, stores, restaurants and food stands for visitor to enjoy the evening cool breeze. If you enjoy an easy breezy evening, this is the place for you!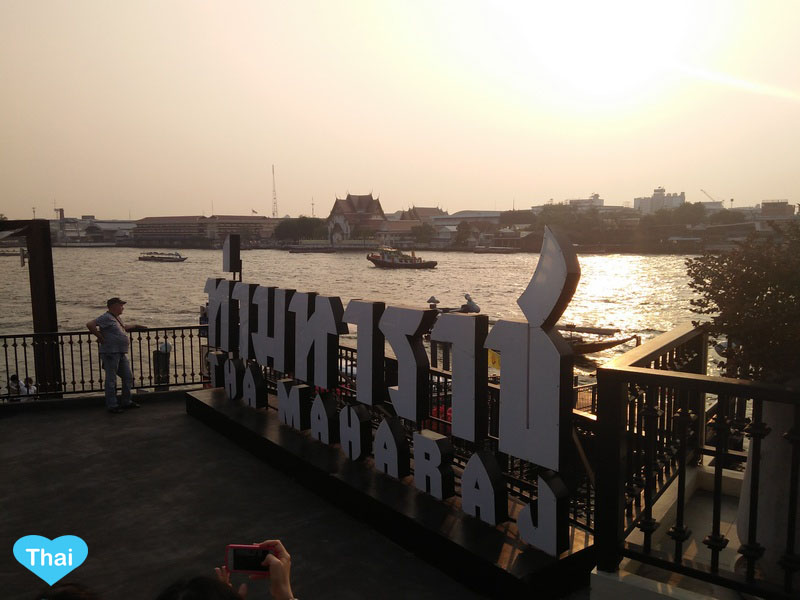 Yodpiman Pier (Yodpiman River Walk)
It's a small pier next to Memorial Bridge pier. Because it's located right next to one of the most visit travel sites in Bangkok, the Bangkok Flower Market, it has changed to be to be a place where locals and tourists can sit and relax after an authentic and raw trip at the Flower Market. Its modern restaurant in a very traditional style building makes Yodpiman River Walk really stands out. With 300 meters of river sidewalk, it's a perfect for enjoying a romantic sunset by the water. And if the romantic sunset is not enough, there is Chaopraya river cruise service you can buy for 2 hours of enjoying Bangkok night view from the river. Because this is not a major pier, only Chaopraya Express Boat ORANGE or BLUE lines will you straight to the pier.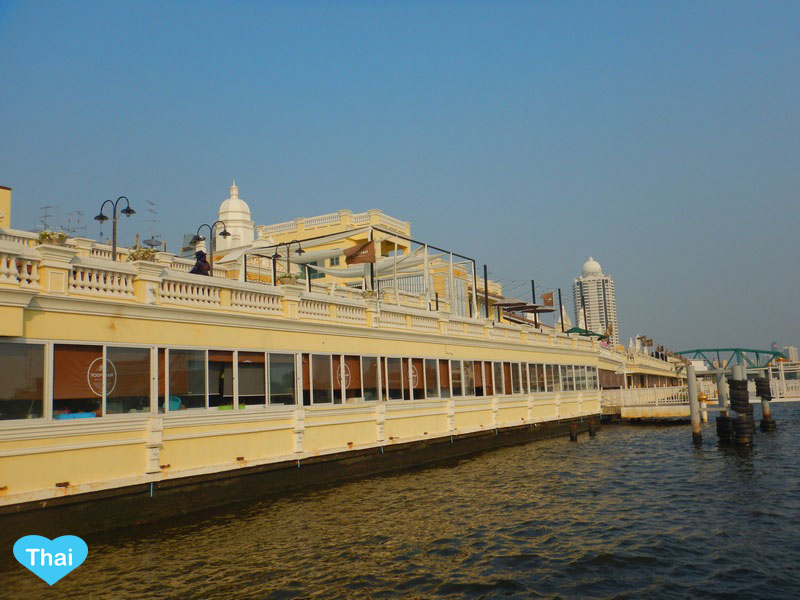 Love Thai Maak's Recommended Day Trip:
Spend a your morning at The Grand Palace (Wat Prakeaw) and Wat Pho then go to Maharaj Pier for lunch and cold drinks. When you get your energy level back, take Chaopraya River Ferry Boat to Wang Lang Pier for shopping and more yummy bites. Then take the ferry back and take Chaopraya Express Boat to enjoy your relaxing evening at Yodpiman Pier. After the sunset, walk to the Bangkok Flower Market to end the day with your colorful evening.
Alright! It's time to go out and explore. Don't forget to share your Thailand travel experience with us using #LoveThaiMaak. We can't wait to see your cool picture!