Bangkok Hidden Jem: Pathum Wanaram Temple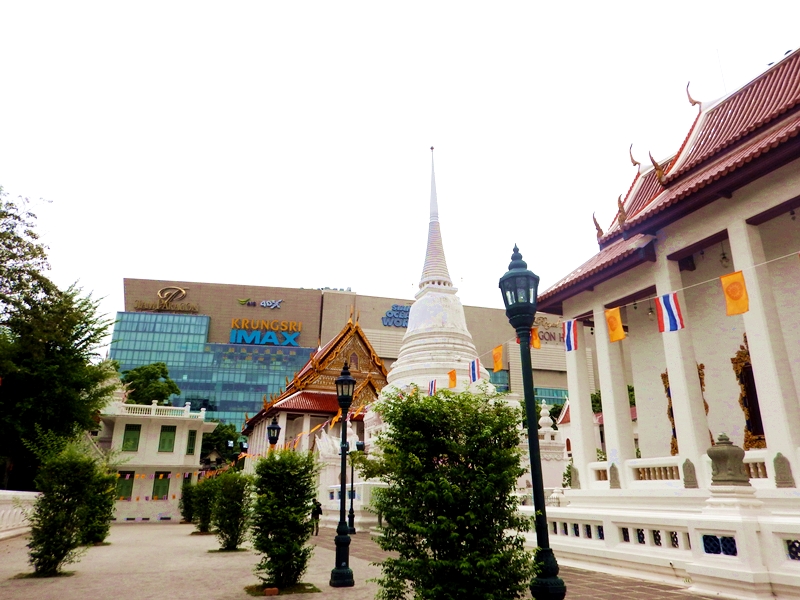 A Shopping mall visit is definitely one of things to do in Bangkok, like other Asian cities. As a shopping mall is a center of tourists, there is always a place that's a center of locals. Many people come to Siam Square, Paragon, Central World for hanging out with their friends, what about the locals who actually live in Siam area?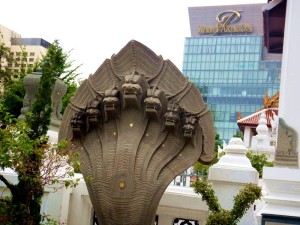 Surrounded by huge & chaotic shopping malls, Wat Pathum Wanaram is a peaceful heaven for many Thais. The temple was there since 1857 way before those shopping malls were built surrounded the temple. And it's very strange (good one) that you can find a very quiet place in the middle of Bangkok.
Tip: If you can, visit Wat Prathum on Buddhist holidays after 6 p.m. and participate locals with light waving rite. Trust us, you will feel so calm. If you don't, there is a meditation pavilion too.