Things To Do In Bangkok: Exploring Ko Kret
Ko Kret (เกาะเกร็ด) or Kret Island is a small island in Chaophraya river in Nonthaburi province, Thailand. It's considered as one of the most famous cultural travel spots around Bangkok for locals and travelers.  The island is well known for its unique Mon culture (originated from Burma.) As a result, you will see a lot of Burma influences in food, cloth, houses, and temples. The peacefulness of the island gives you such a calm experience that's perfect for escaping the chaotic Bangkok for a day (yes we still love Bangkok, but sometimes we need some quiet days too.)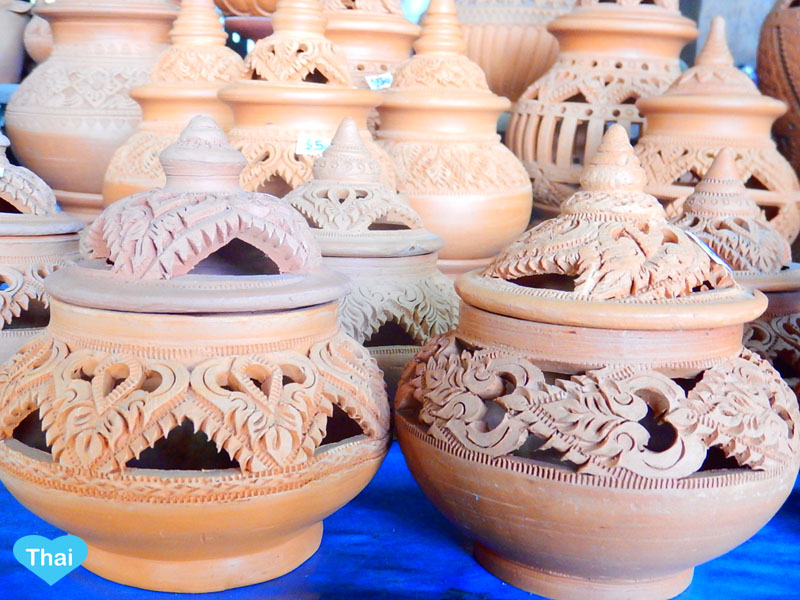 Ko Kret is actually a man-made island. It became an island from a small canal that was meant to be a shortcut for water trading. Time passed by, the canal got bigger and bigger, Bangkokians now can enjoy island experience that's only one hour away from the Thailand's capital.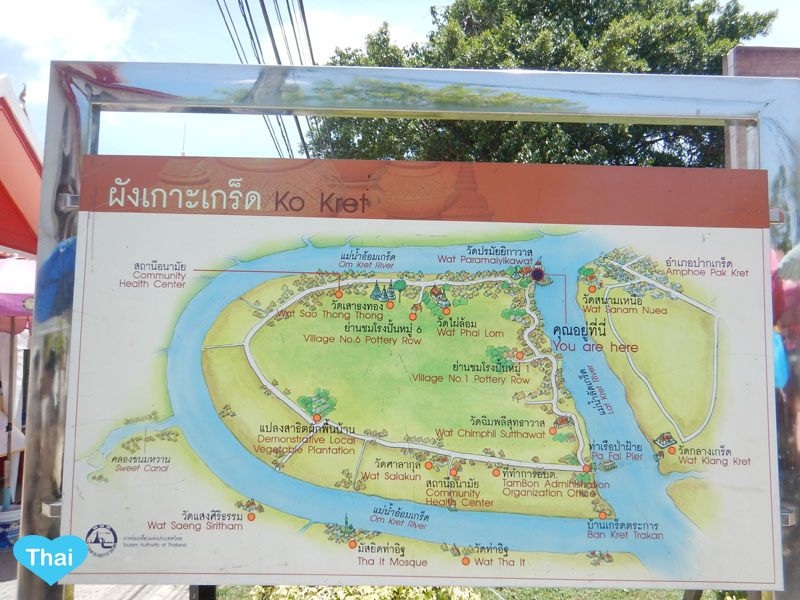 3 Must Do Things In Ko Kret
1. Visit Wat Paramaiyikawat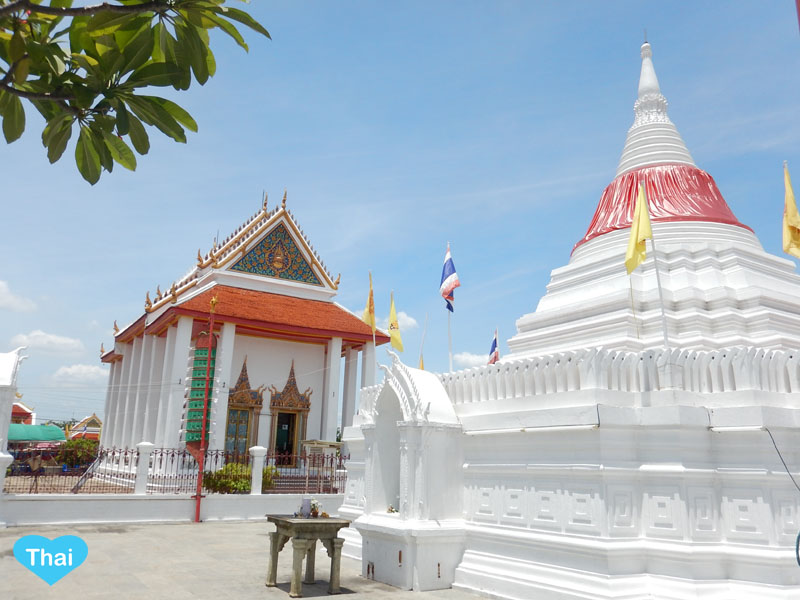 Wat Paramaiyikawat or Wat Pak-Ao (Wat means temple) is the must go place when you visit Ko Kret. Indeed, many people think about the 300 year old Mutao pagoda when thinking about this island. This Mon style pagoda is uniquely tilted from water erosion. It's the most famous landmark in the island. You can walk around the temple exploring different pagodas, ordination hall, and pottery museum.
2. Lunch at Pak Kret OTOP Market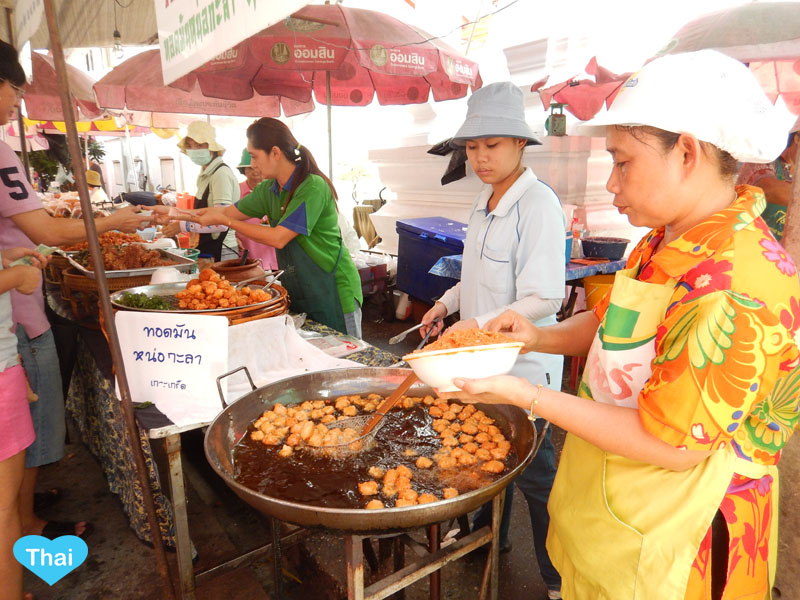 When you see 'OTOP' sing in a market in Thailand, that means you are about to see products that are locally produced. This is one of the highlights of Ko Kret. Go to the market hungry because there are plenty of local food, snacks, sweets, drinks. One of the must try is a Fried Nor Kala patty (Nor Kala is a local vegetable that's similar to galangal.) This dish is very rare that we have never seen anywhere else! So don't miss this
3. Explore Pottery Villages (and make some!)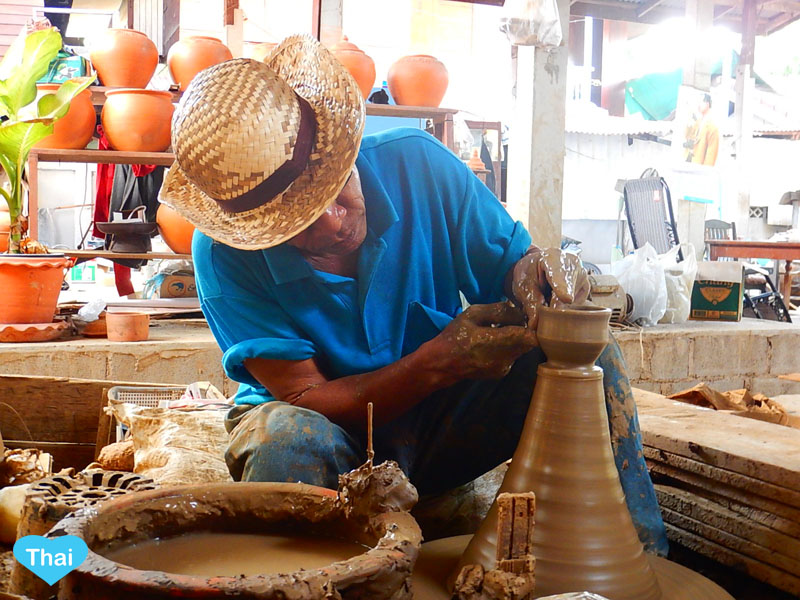 Many locals know Ko Kret as a place for pottery shopping. Walking through small alleys in the island is the best way to explore different pottery villages. Not only can you buy beautiful pottery, you can even make your own bowl in some places! We did! And it was pretty cool experience
How to get to and get around Ko Kret
To get to Ko Kret, there are three option; minivan, bus (How to take a bus in Bangkok), Boat (How to use Bangkok water transportation.)   Unless you go to the island with your Thai friend, we recommend you to take the Bangkok river boat to Nonthaburi pier. Once you get to the pier, look for ticket stands for a small boat that will take you straight to the island.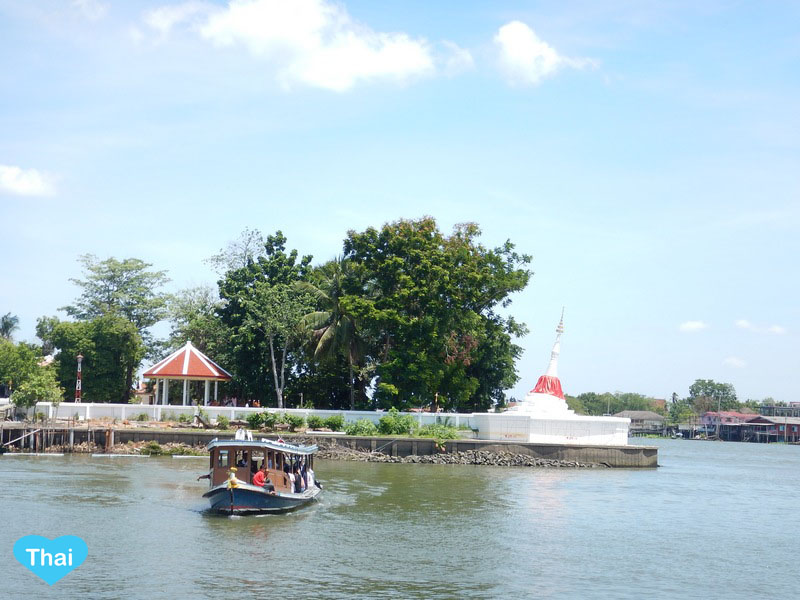 There are couple options to explore the island. If you like walking, prepare to have a long walk for about 6 kilometers around the island. But if you are not used to a long walk in tropical heat, a rental bike (40 Thai Bath or a bit more than $1) at Wat Paramaiyikawat pier is might be better. Just remind yourself to go so fast since streets on the island are quite narrow. And if you like sitting on a boat, there is a boat trip around the island (60 Baht/Adult, 30 Baht/Kid.) Please your trip in advance because there is only one boat trip a day (1 p.m.)  on weekdays. But if you are visiting the island on a weekend, there are several boat trips from 10 a.m. to 5 p.m.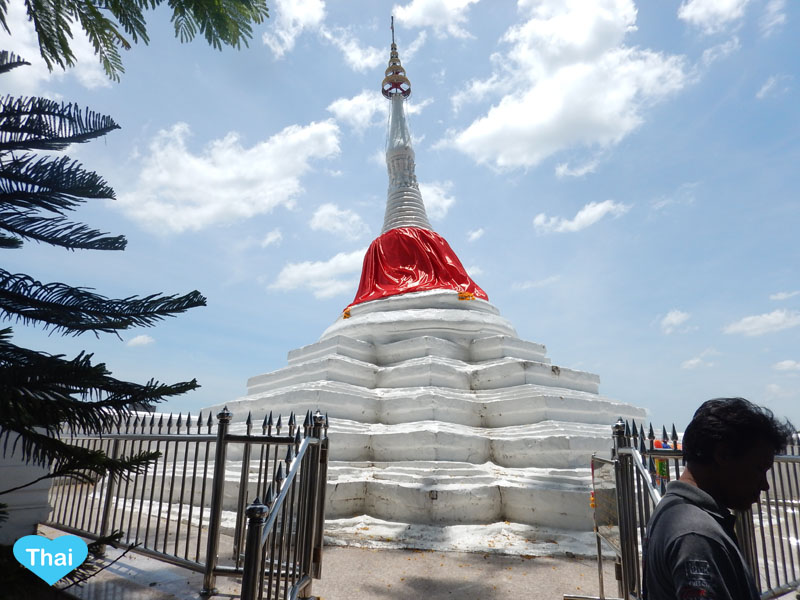 Now it's your turn to explore this locally cool island named Ko Kret! Let us know your experience using #LoveThaiMaak on your Instagram. We can't wait to see your experience!