Things To Do In Bangkok: Shopping At 7 Must-Go Night Markets In Thailand's Capital
When thinking about things to do in Bangkok, Thailand, visiting Bangkok nightlife can easily be a first thing that pops up. If not in your case, this article might change your mind to visit another 50% of Bangkok's best travel experience that you can only find in the night time. Leave your fan, sunblock, cap and umbrella at your hotel room, and follow us through these 7 must-visit night markets in Bangkok.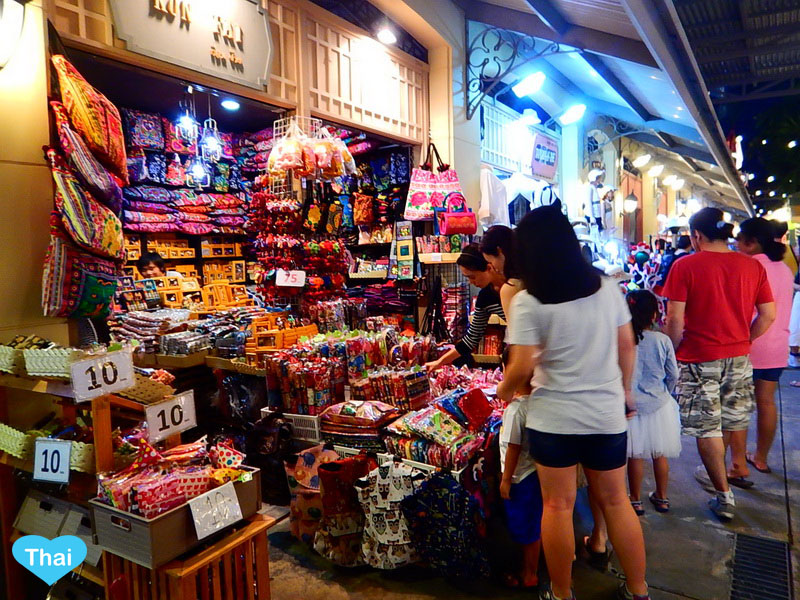 1. Siam Night Market "Bring your inner teenage out, and browse through local young crowd"
Located right by Siam BTS station (opposite side of Paragon and Siam Center), you can start your shopping night by having local dining experience right by the busiest street of Bangkok. After your delicious local food, from 6-11 pm Tue-Sun, the whole sidewalk will transform to be one of the busiest night markets in the country. Every night, the night market is packed by teenagers, students, as well as young working locals since they can buy a lot of cheap & cool clothes and accessories. If you like the crowd and popular markets, this is the place for you. But if you like to relax while shopping, this 1 block (500 meters, but feel like 5 kilometers) might turn out to be the worst shopping experience. No matter if you like the market or not, it's always fun to see locals anyway.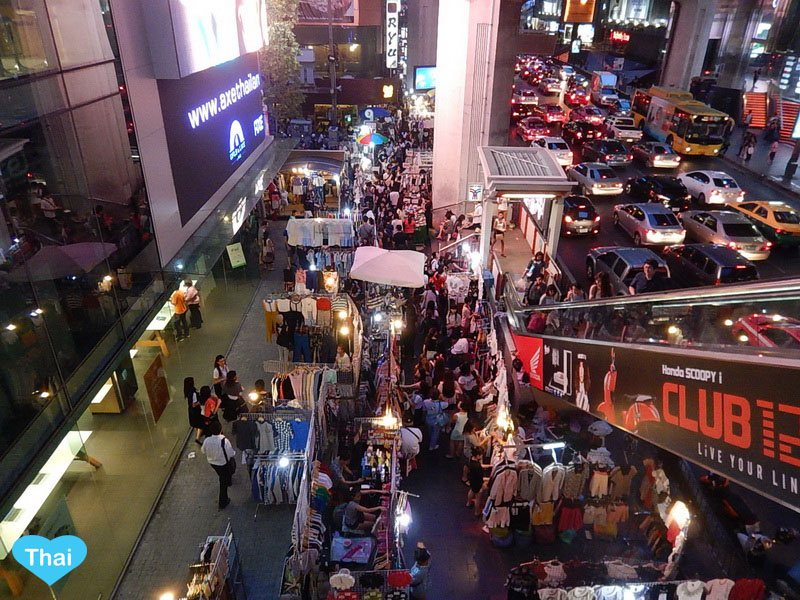 2. Patpong Night Market "The famous touristy market you should go at least once"
Patpong area has the most popular night market for tourists hands down. This red light district might not have the best reputation about its show industry, but it has the market that has everything tourists would like to buy focusing on souvenirs. Almost all part Patpong market opens after sunset from 6pm-1am everyday except Monday. On Monday, the sidewalk of Silom road will not transform to be a night market. To get to the market is super easy. The market located right next to SalaDaeng BTS station and Silom MRT station on the opposite side of Silom Complex. One thing you should before your tip to Patpong night market is preparing your bargain skill 😉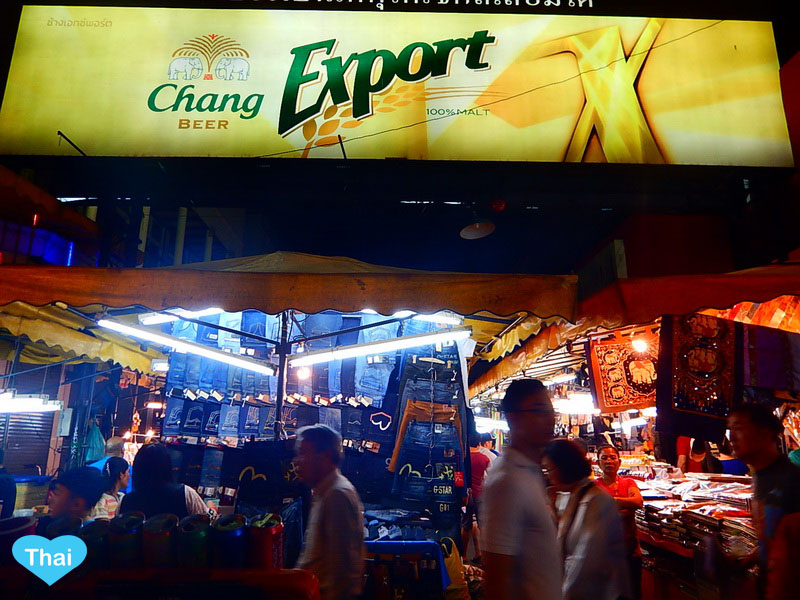 3. Nana Night Market "The international night market for Bangkokians and foreigners"
Some people might say Nana area is not different from Silom area. Yes they are somewhat true. But just like the familiar phrase of foreigners in Thailand "same same but different", Nana area offer different experience from Silom as many seller came from foreign countries making this small night market has such a wide-range (and wild-range) of goods you can buy. This famous night market is located along Nana BTS station, so you won't have to worry about transportation. Nana is also well known as a popular area for many Bangkok famous nightclubs. So if you love music and mixed culture, this market is definitely for you.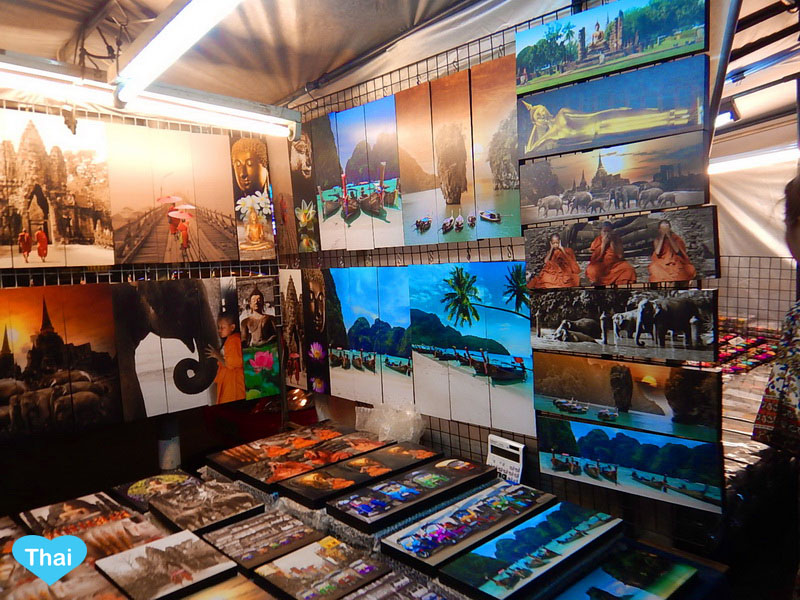 4. Rod Fai Srinakarin Night Market "Relaxing in vintage style night market"
From 5pm-midnight on Friday-Sunday, many Bangkokians head to the very special market "Rod Fai market" at Srinakarin Soi 51. At this HUGE night market, you will find pretty cool first and second hand stuff from clothes to furniture. Even though you don't end up buying coolest t-shirt, it's still worth to experience this non tourist style market that you won't find easily in Bangkok. The easiest way to get the market is by BTS to On Nut station then get a taxi (with meter) to Seacon Square Mall (the market is located right behind the mall).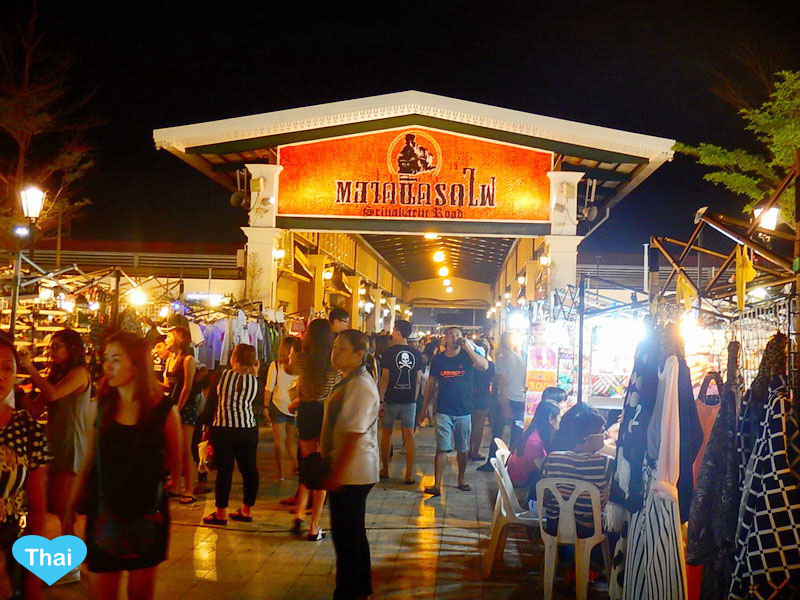 5. Victory Monument Night Market "The vey Bangkok girl style night market"
From 3-10 pm everyday except Monday, the iconic Victory Monument will transform itself to be the most popular night market for office worker and teenage clothes. The night market attracts tons of Bangkok workers as it's located in the center of Bangkok public transportation hub. But because the market targets Bangkok local workers, chances are you will find a lot of items with fairly cheap price. Love the value? This is your night market!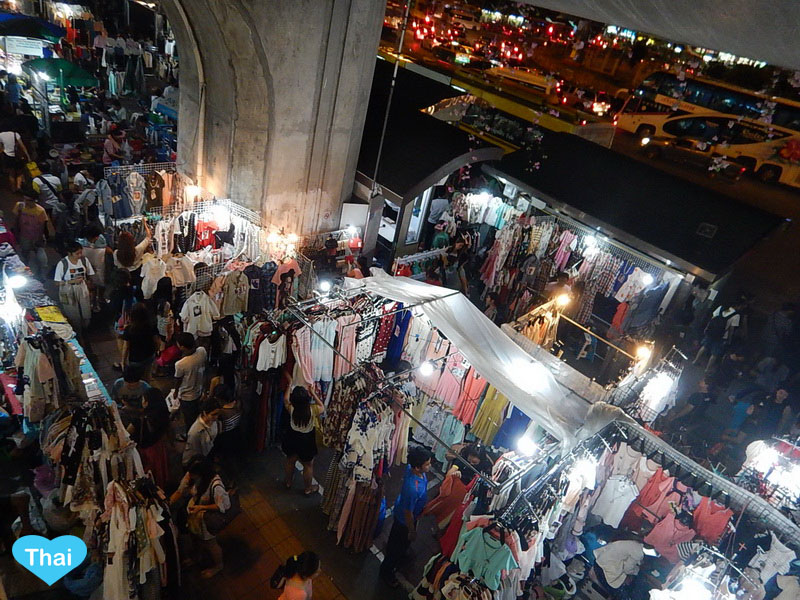 6. Asiatique The Riverfront Night Market "Relax and enjoy your shopping day by the river"
Asiatique is becoming the hottest spot in Bangkok for all ages. With a very cool, relax, and romantic theme by the Chaopraya River, it couldn't be better to spend your evening at this famous night market. This market will give you a totally different vibe than other markets on this list. As you will find every type of restaurants from around the world, you can also see rare Thai shows such as Muay Thai Live (Thai Boxing) as well as the famous Thai puppet show at the new Joe Louis theatre. To get to Asiatique, we recommend to take Asiatique shuttle boat at Sathorn Pier (right by Saphan Taksin BTS station) every 15 minutes from 5-11 pm.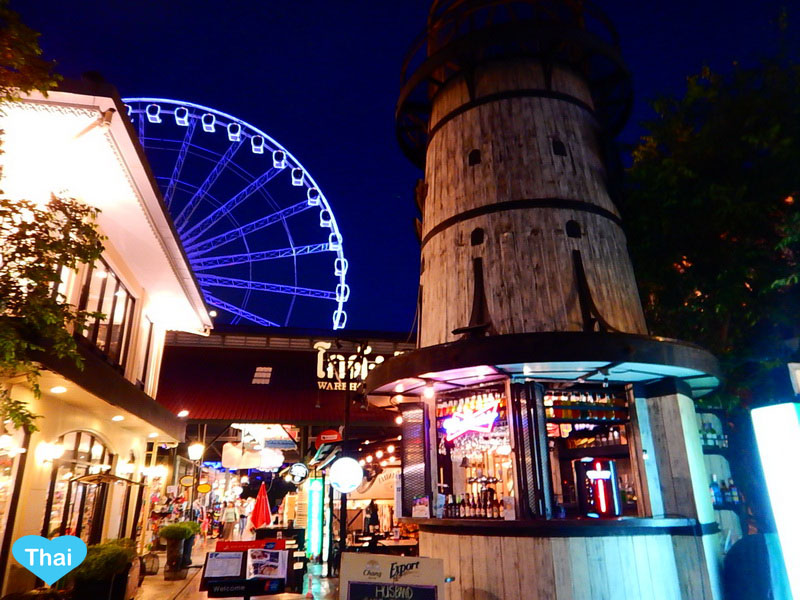 7. Khaosan Road Night Market "Cool and hip at the hub of international backpackers"
There is no doubt that Khaosan Road is the most famous road in Thailand. The road transforms itself to be the coolest and hippiest night market in Bangkok. Because the road is the center of backpackers from around the world, the night market has become a super international night market attracting foreigners and Bangkokians every night. Even though you might have no interest to buy reggae style outfits, but visiting Khaosan Road Night Market can easily be your most fun people watching night of all time. If relaxing with local beers in bars on a sidewalk while looking for the next Leonardo DiCaprio is your thing, this is your heaven 😉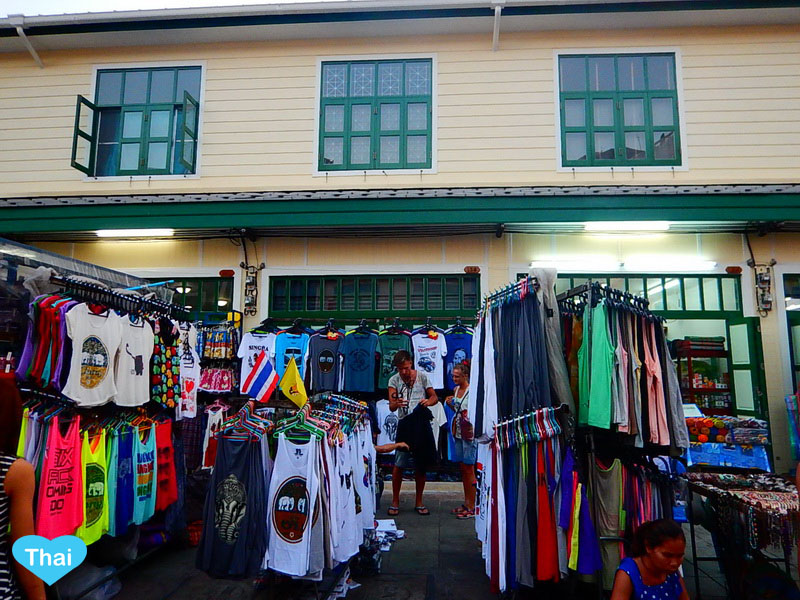 Want more shopping experience? Check the world famous Chatuchak Market out!