Things To Do In Thailand: 5 Must-Go Spots In The Old City "Ayutthaya"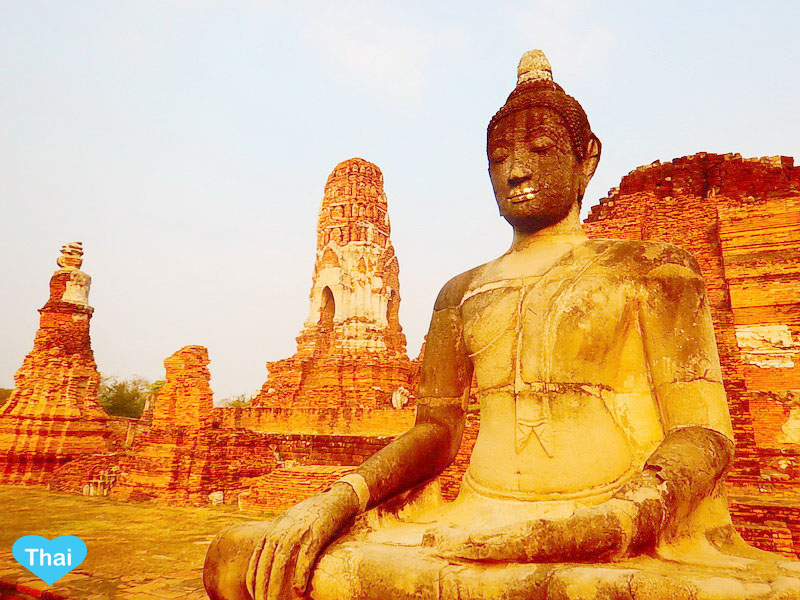 Last week, we wrote about how to get to and get around Ayutthaya, Thailand. We get a lot of feedbacks and requests about recommendations anout Ayutthaya. First of all, thank you very much for being a part of Love Thai Maak community. Second of all, here are 5 Must Go Old Temples In Ayuuthaya.
Wat Yai Chai Mongkhon (วัดใหญ่ชัยมงคล)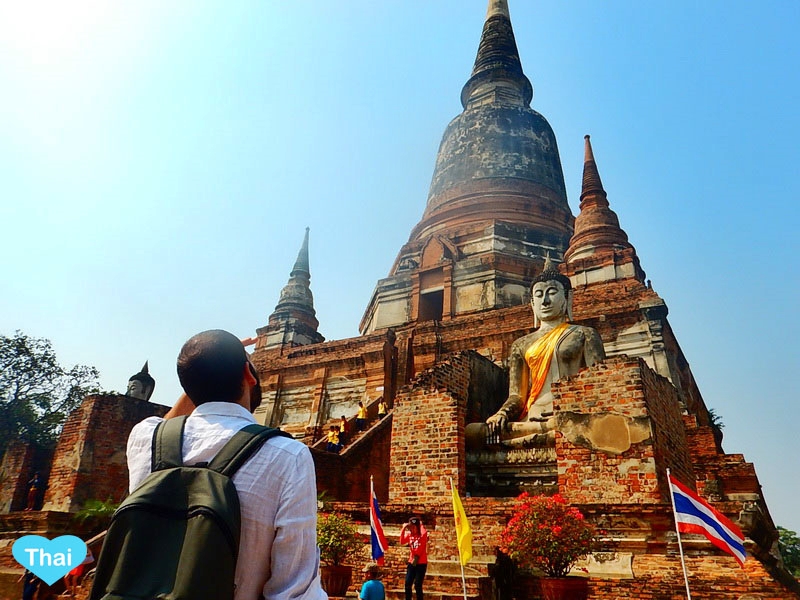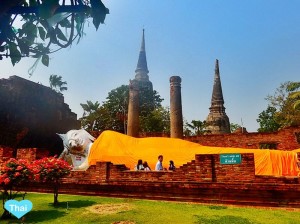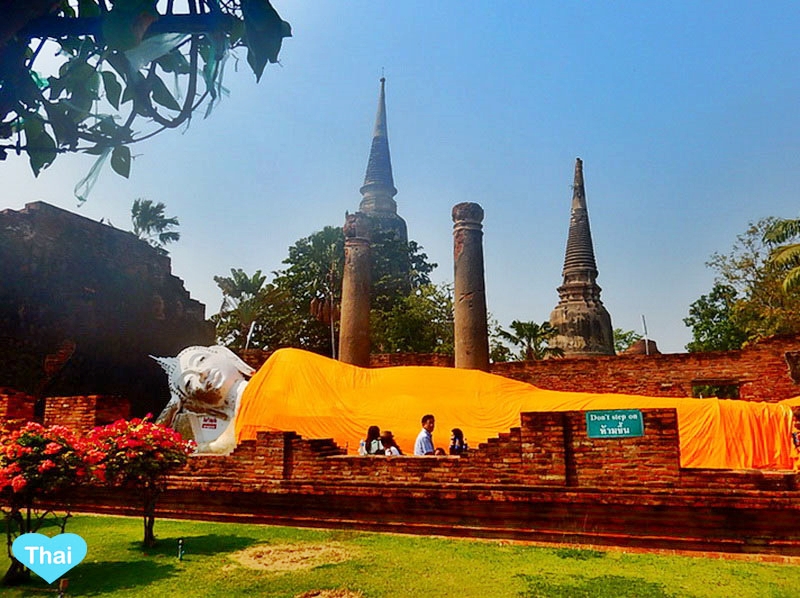 Wat Yai Chai Mongkhon (Wat=Temple) has a biggest old pagoda in Ayutthaya as a highlight. The iconic pagoda was built in King Naresuan era back in the 15th century as the symbol of bravery of Siam-Burma war victory. You can walk up and around the pagoda and see the 360 degree view of this historic site. The temple is also famous for its outdoor reclining Buddha that is very different from what you have seen from Wat Pho.  The temple opens from 8 am – 5 pm.  And don't forget the famous Wat Yai noodle place that's located about 20 meters from the temple. Make sure you get to the noodle palace before then run out of noodle (before 2 pm) since it's so popular.
Wat Phananchoeng (วัดพนัญเชิง)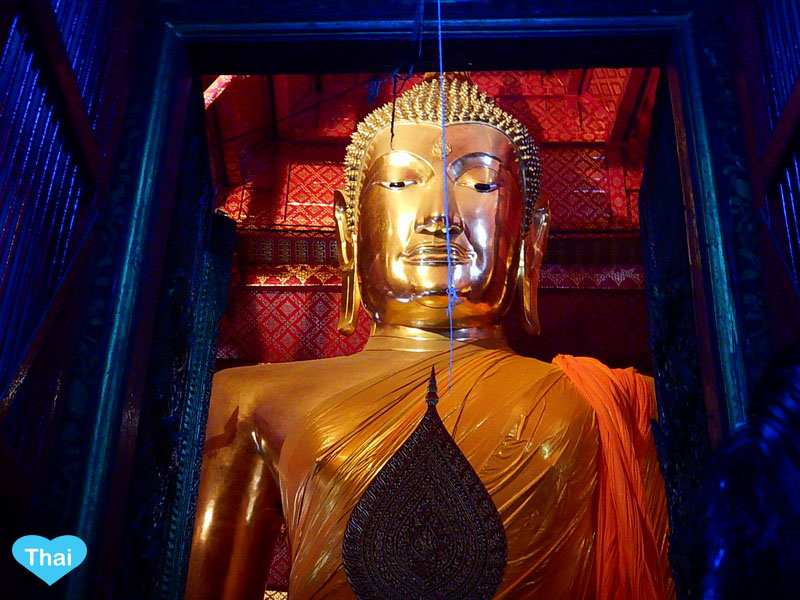 Wat Phananchoeng or Wat LuangPhorTo is known for the 19 meter high Buddha. Locals say the big Buddha is the Buddha of Ayutthaya era. The temple is not only attracting Thais and foreign tourists, but also Thai-Chinese from everywhere in Thailand. This temple is almost as popular for Thai-Chinese as Wat Leng Noei Yi in Bangkok. If you can, please try to visit the temple on weekdays since it could be very crowded on weekends.  Wat Phananchoeng open from 7 am – 6 pm.
Wat Tummickarat (วัดธรรมิกราช)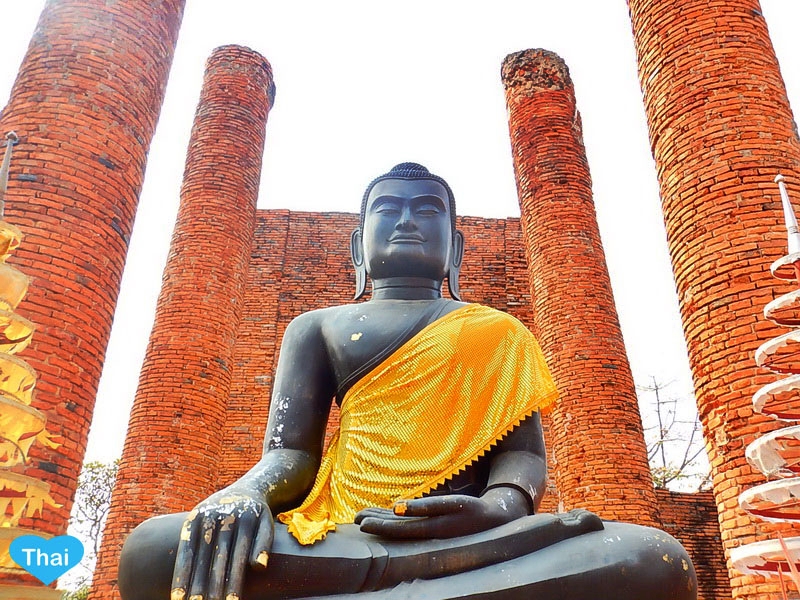 Ayutthaya is known for its historic architecture hands down. Wat Tummackarat is the place to go when you follow Thai old route. It's somewhat sad to see the temple was partial burned down, but it's also very important a part of Thailand's history. The highlight of the temple is the burned ordination hall that only main pillars and Buddha still remain. We really recommend you to visit this temple. Even if you are not a historical traveler, but once you visit Tummickarat temple, you might change the way you travel forever! The temple opend 8:30 am – 4:30 pm
Wat Phra Si Sanphet (วัดพระศรีสรรเพชญ์)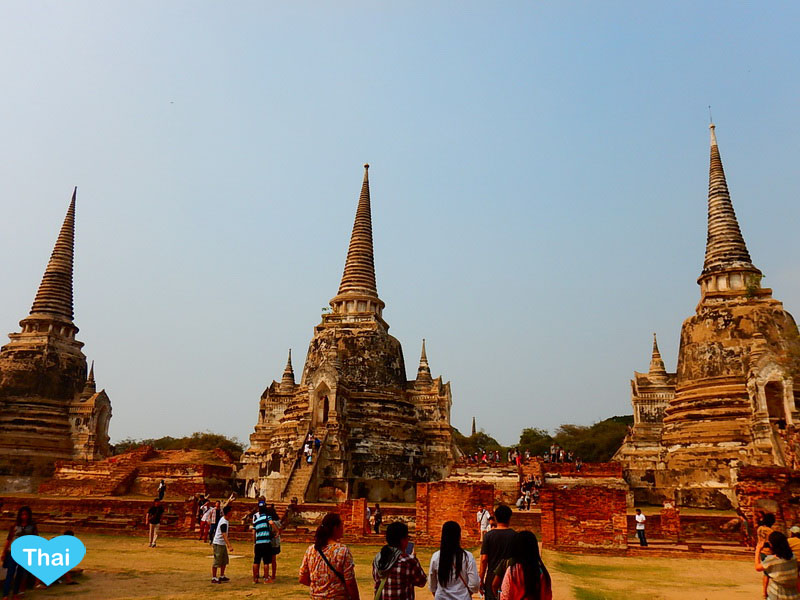 These three old pagodas are definitely the highlights of Phra Si Sanphet temple. The three pagodas were built to be a place to keep ash of Thai kings. If that sound familiar to you, you are right! The temple was the original model of Thailand's Most Famous Temple: Wat Phrakaew. The temple doesn't operate like other temple we mentioned because it's too difficult to rebuild since it was burned down. That's the reason you won't see monks like other temples. If you travel with your own rental car, minivan or stay overnight in Ayutthaya , don't miss a chance to come visit around 7:30-9 pm since you will get to see the temple lit up, it's one of a kind!
Wat Mahathat (วัดมหาธาตุ)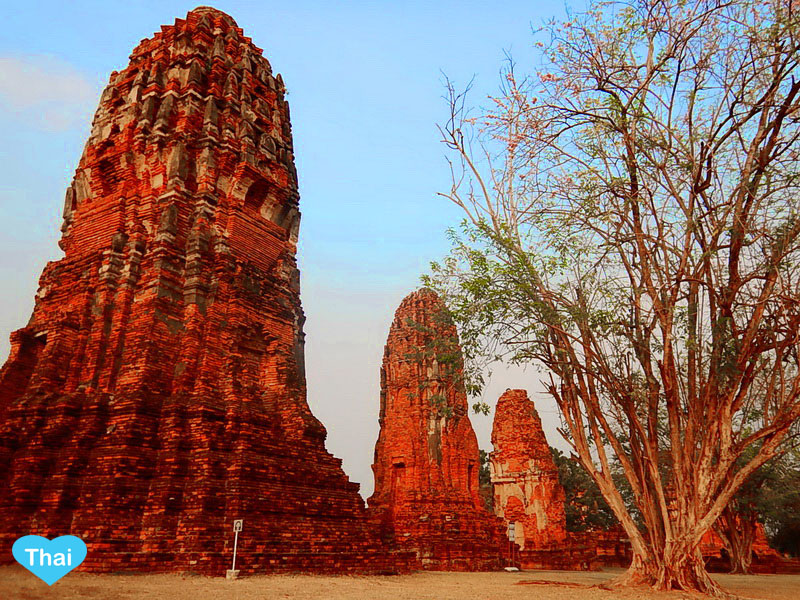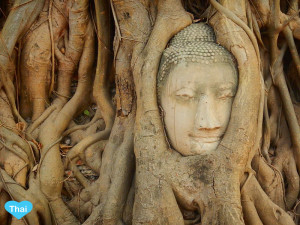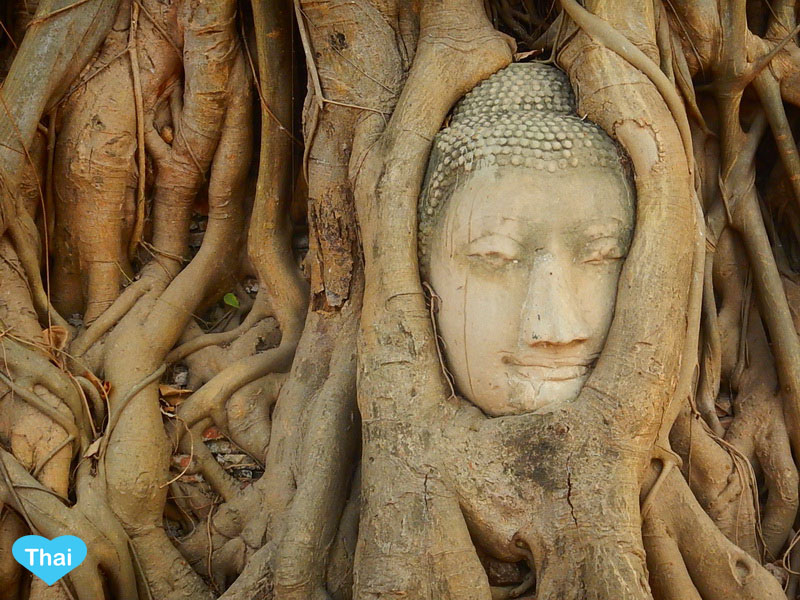 We are 95% sure you know or at least have seen some part of this one of the most famous temple of Ayutthaya. Yes we are talking about the cover Buddha by tree root on the right side. At this world historic site, you will get a vibe of traveling by time machine back to 500 years ago. Same as  Phra Si Sanphet temple, if you visit around 7:30-9 pm, the temple will be lit up and it's AMAZING!
There you have it 5 must-go temples in Ayutthaya, Thailand. Plan your trip carefully so you can make sure you see a lot of what Ayutthaya offers. Make sure to read How To Get To/Get Around Ayutthaya From Bangkok, so you can travel to Ayutthaya like a pro! Also don't forget to read all rules about each temple, so we can have those beautiful and historic temples forever and the world heritages.