Things To Do In Bangkok: Golden Mountain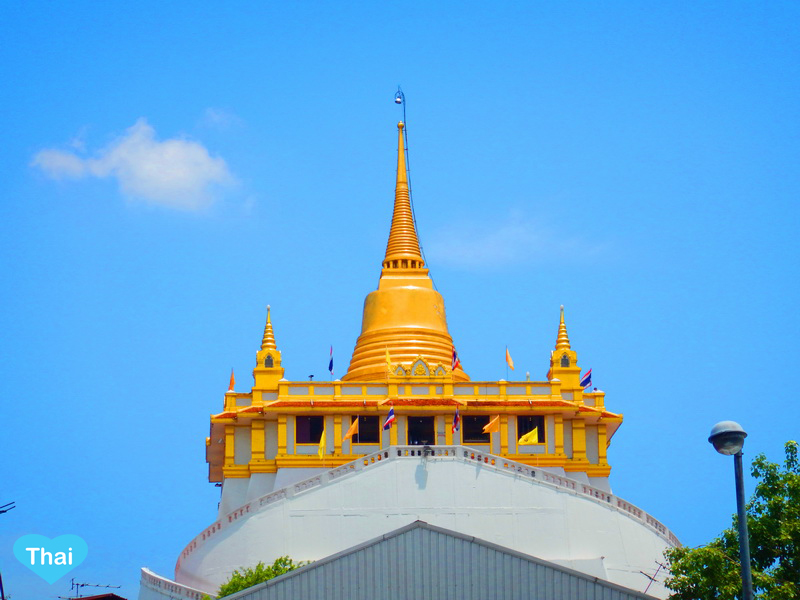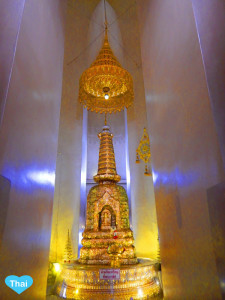 Wat Saket aka Wat Phu Khao Thong or Golden Mountain is one of the must see temples in Bangkok that you should never miss and put on your things to do in Bangkok list. Why? Think about how often you can come across a golden mountain while enjoying a big city.
With 344 steps of spiral staircase, once you get to the top, there is a 360 panoramic view of Bangkok that's hard to see elsewhere. The temple is not as famous as other temple such as Wat Pho (where the iconic reclining Buddha is,) but that also means there are more locals who are keeping their authentic culture alive.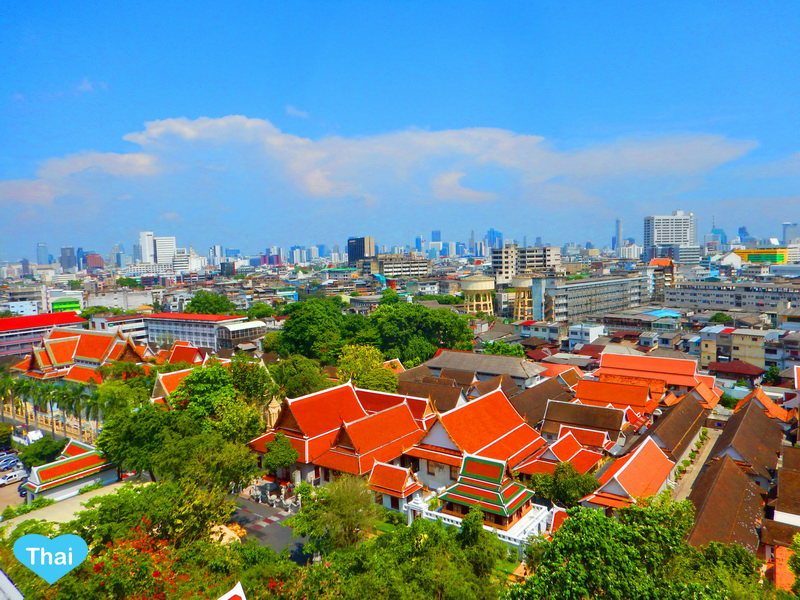 One of the reason you should visit the Golden Mountain is because this is the CENTER of Bangkok. We wish there were an English sign on this Bangkok Pillar, but since you are reading this, the photo below is the Bangkok Pillar where you will find on top of the golden mountain.
Wat Phu Khao Thong opens everyday from 8 am to 6 pm. And if you happen to be in Thailand around November, please check for Loy Krathong festival. Why? It's the best time to visit the Golden Mountain as there will be a huge Thai traditional festival where locals come to the temple to pay respect to a Buddha and the temple will open until midnight so you can enjoy what the real Thai culture is all about!
How to get to the Golden Mountain:
The easiest way is to take Khlong Saen Saeb canal boat to the last stop (Phan Fa Lilat stop,) one you get off the boat you will see the golden mountain right away. Walking time from the boat stop is about 5 minutes.
Don't know how? Take a look at -> how to take water transportation in Bangkok.
For more information about Khlong Boats Transportation in Bangkok, go to Transit Bangkok