Things To Do In Thailand: Bangkok's Biggest Flower Market (Pak Khlong Talat)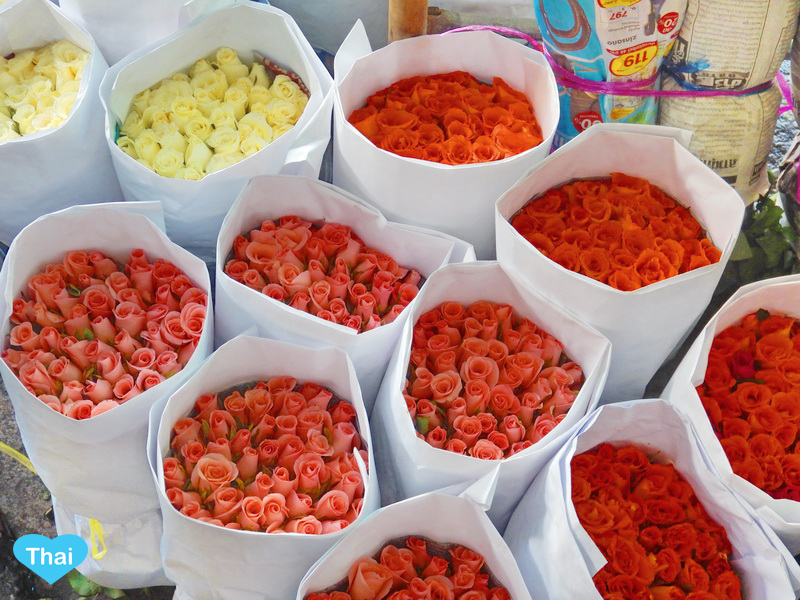 Pak Khlong Talat is by far the biggest flower market in Bangkok. Here at the 24 hour market, no matter what time you visit, there is always special thing you can see. And no matter when you visit, you will always feel a GREAT, CULTURAL, and AUTHENTIC vibe from the real Bangkok locals.
Although the market opens 24 hours a day, visiting in a daytime and nighttime will give you a little bit different experiences. Here at the 4th biggest flower market in the world, if you visit after the sunset, it will be crowded since it's a busy time for flower trading from flower farm around Thailand. But if you love mellow style with a lot of colors (perfect for photo travelers), then daytime is the way to go.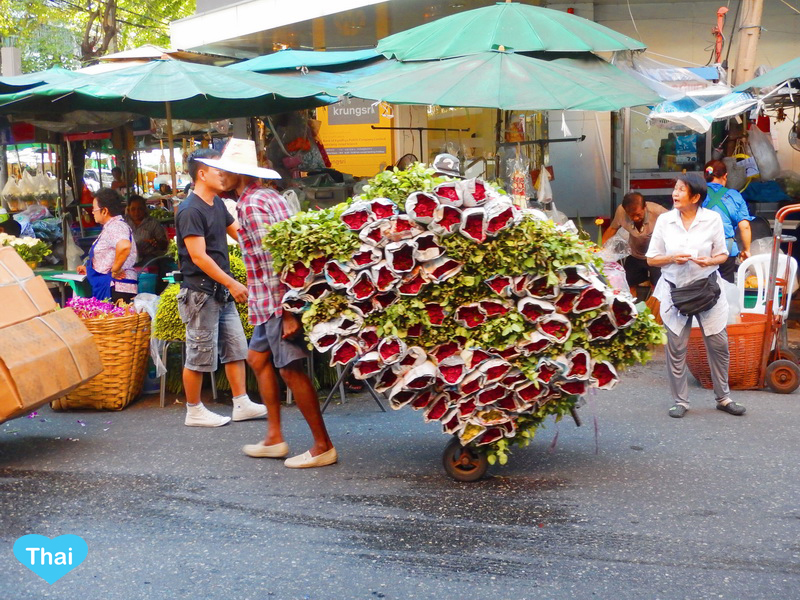 24 hour flora-related activities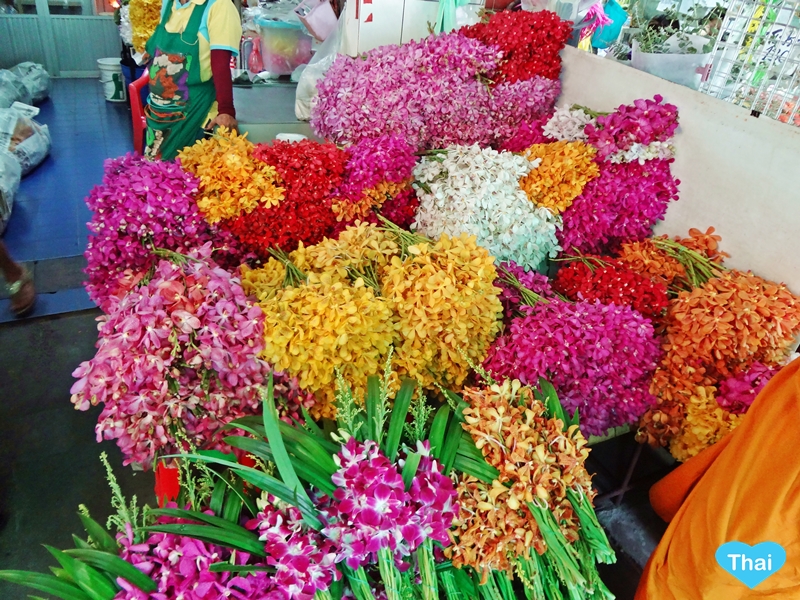 Most colorful place in Bangkok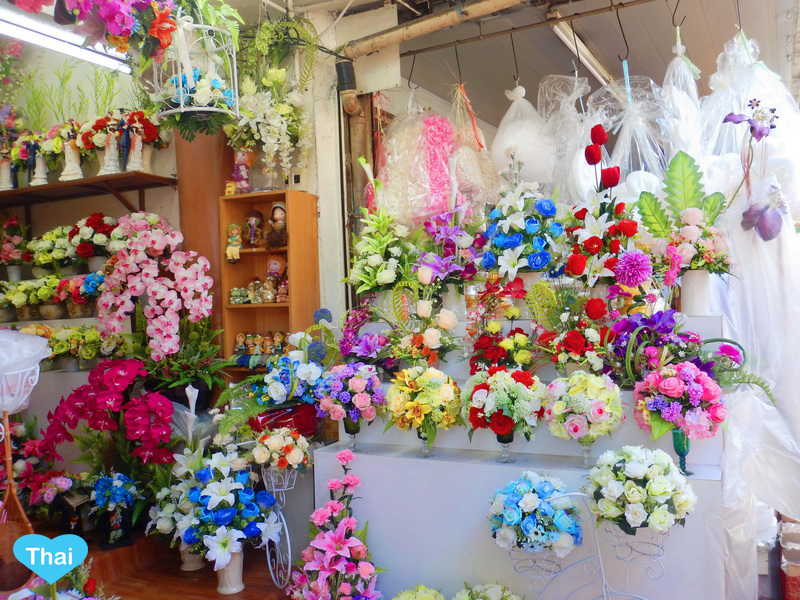 With unlimited products from flower at cheap price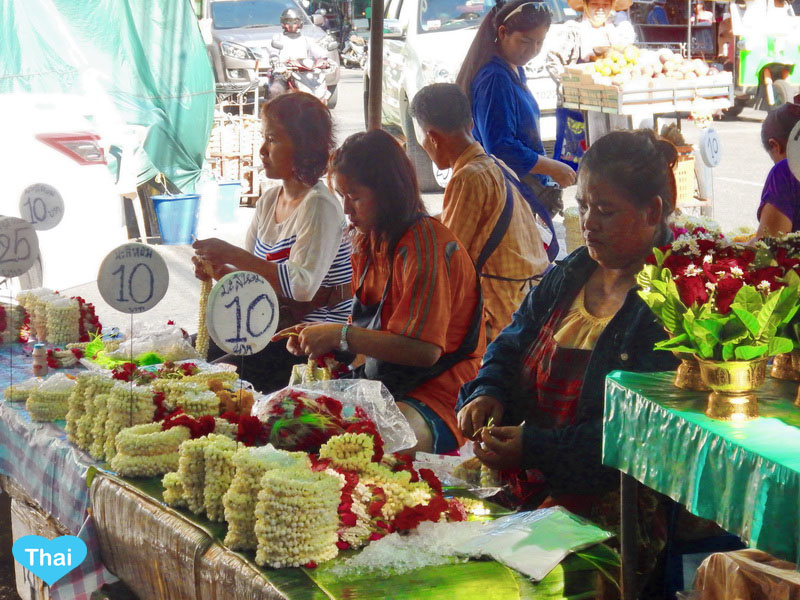 Non-stop local and good smell productions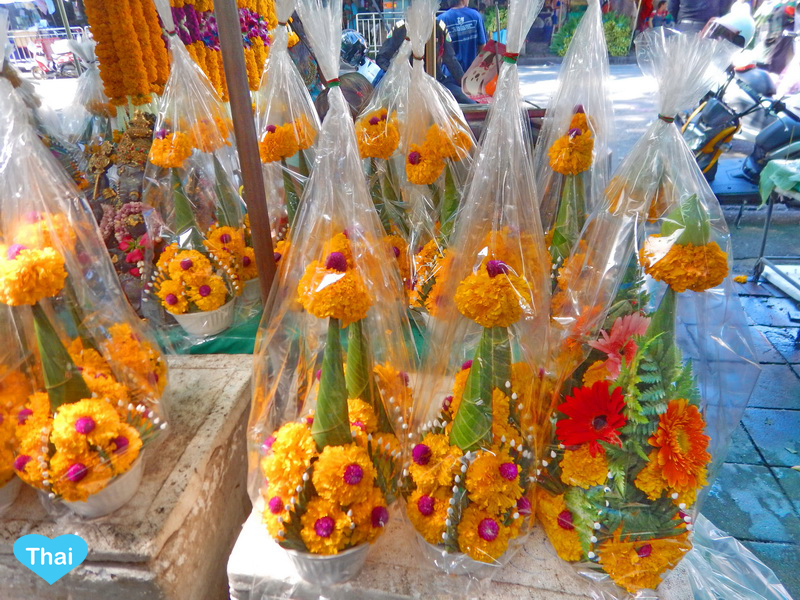 Where Buddhist-related ceremonies begin
And if you can choose a date to visit, we STRONGLY recommend to stop by the day or night before Buddhist holidays as they are preparing for making tons of cultural product like Thai garlands for Buddhist related places like Bangkok famous 3 shrines and temples like Wat Mongkhon of Bangkok Chinatown, Wat Suthat, or the well-known Bangkok Golden Mountain.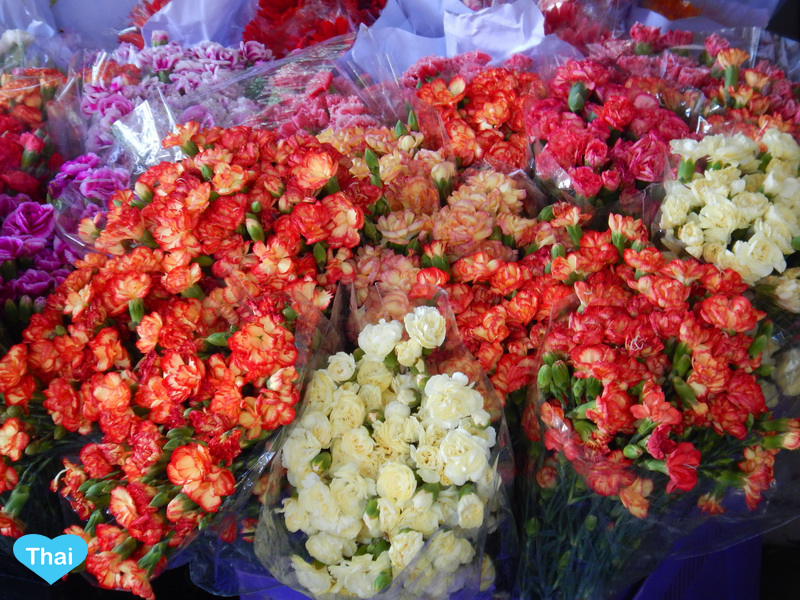 How to get to the Bangkok Flower Market?
The best way to get to the market is by Bangkok Chaopraya Express Boat that has ORANGE LINE to the Memorial Bridge (aka Saphan Phut if you want to ask Thai locals.) Don't know how to take a boat like locals? Here is How To Take Boats In Bangkok.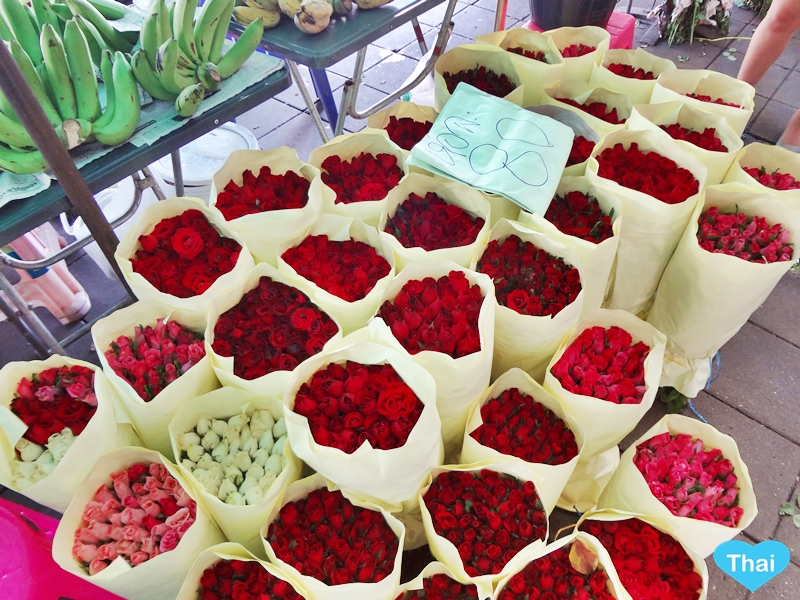 Love Thai Maak Travel Tips:
Pak Khlong Talat is located just a few blocks away from Wat Pho. It's also a few block away from Bangkok Chinatown (Yaowaraj.) So if you plan to visit Wat Pho in the late afternoon until the temple closes, you can hop on a Tuk Tuk or just by walk to the Flower Market. Once you are filled with flowers and local spirit, hop on a Tuk Tuk or Taxi for a short ride (you can walk, but walking in the nighttime is not recommend) to experience Bangkok Chinatown at Night for one the best places for dining in Bangkok.
Now it's your turn you go exploring this very special market! And don't forget to use #LoveThaiMaak to share your experienc with us!