Wat Mangkon Kamalawat: Chinese Origin Chinatown Bangkok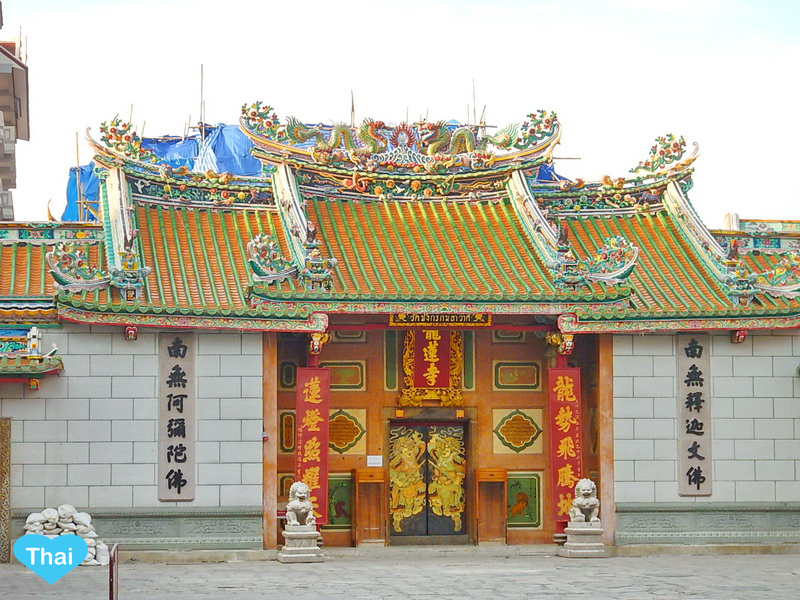 If you have followed our cool Bangkok and Thailand travel articles, you probably have seen quite a few temples like 5 must-see temple in Bangkok. Today we are going to tell you about one of the most important temples in Thailand especially in Thai-Chinese community which is one of the main populations in Thailand.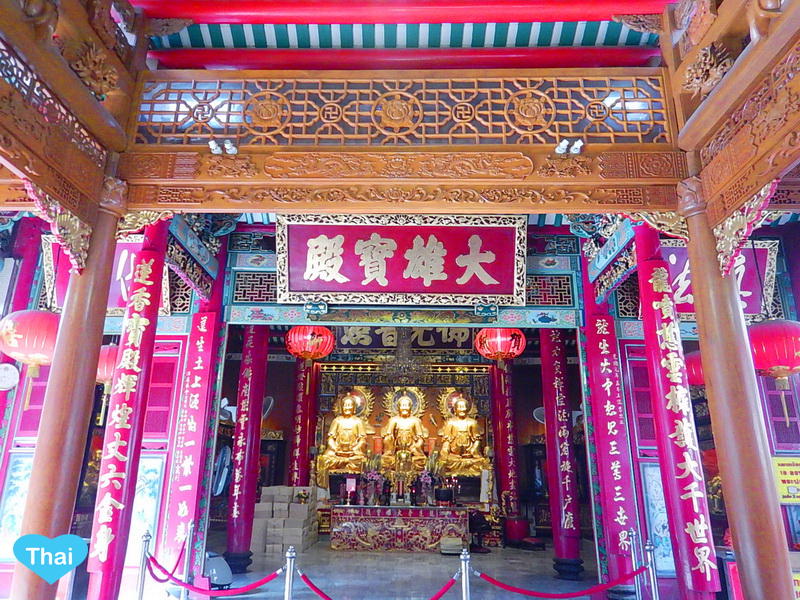 Wat Mangkon Kamalawat or as known as Wat Leng Noei Yi (Wat=Temple) for Bangkokians is the heart of Chinese in Thailand. Located right in Bangkok Chinatown as on the map below, it could not be easier to find once you are in Bangkok Chinatown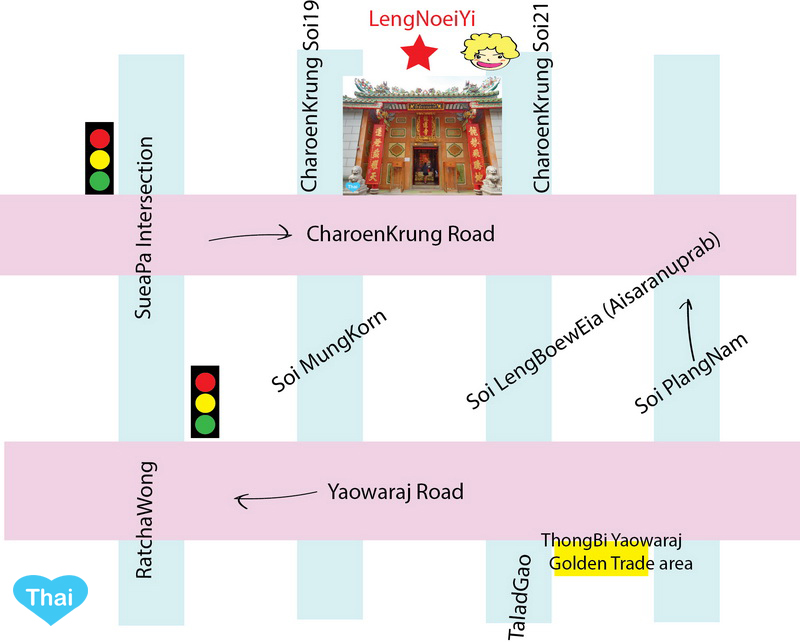 Built in 1871, almost one and a half century passed by, things haven't changed so much according to Julie's grandma (she still speak Chinese mainly). "Wat Leng Noei Yi has been the place that holds Thai and Chinese hearts in Bangkok for so long."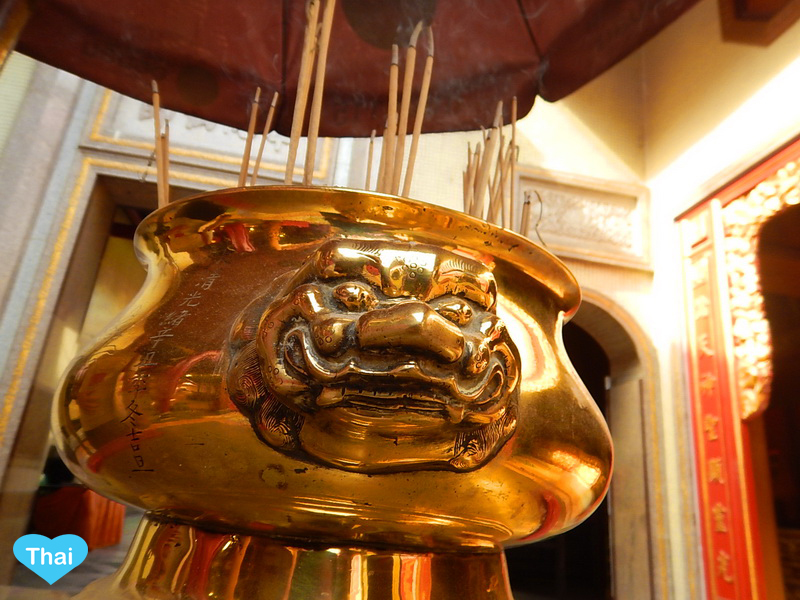 People go to Wat Mangkon (shot way to call) to pray for life blessing, so you can expect them temple will be PACKED on New Year and especially Chinese New Year. On that note, if you want to see lives of Bangkokians living their faiths, come around that time, otherwise AVOID if you don't like crowed place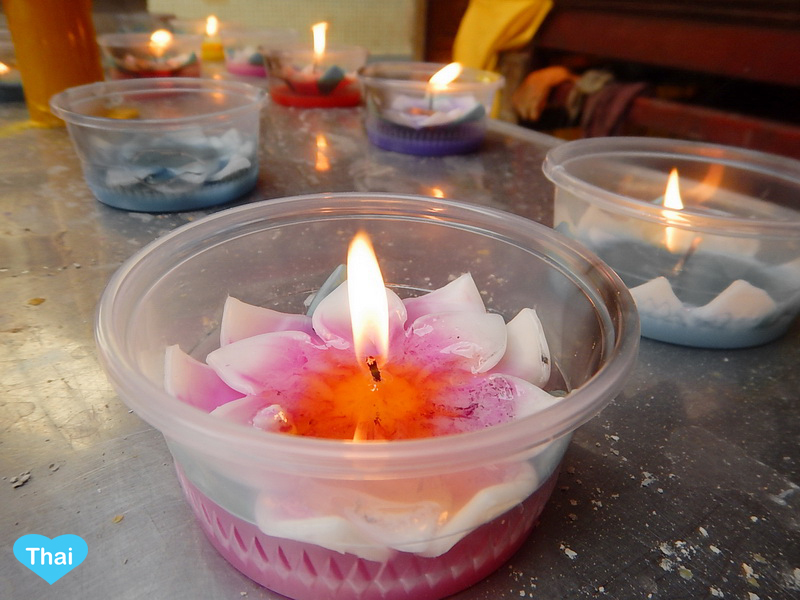 There are 58 gods in the temple. Each god gives different types blessing which you will learn by watching locals once you are there in the temple. How exciting! Even if you have no idea which god give which type of blessing, you will jet feel blessed and that's' the most important things of being in the Buddhist temple.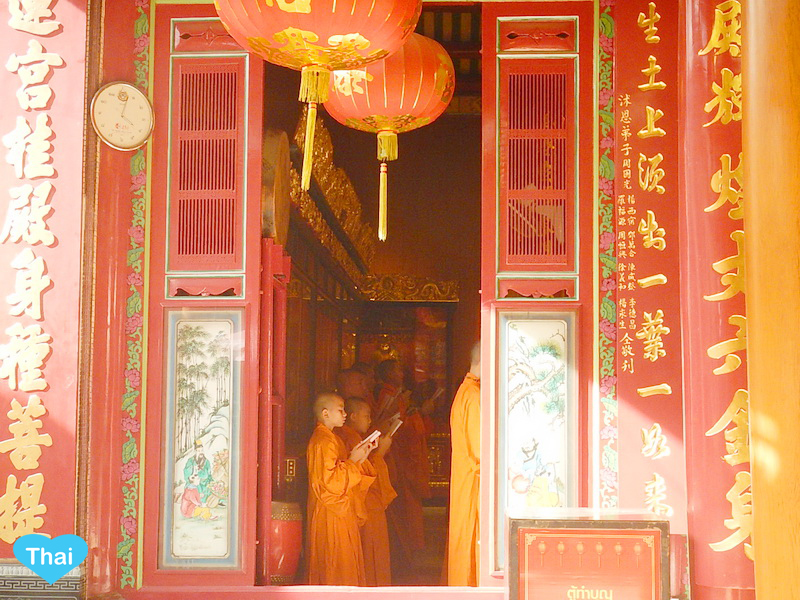 Tips: