10 Things You Should Know Before Taking Bangkok Skytrain (BTS) and Bangkok's Subway (MRT)
There is the most important rule in traveling in Bangkok, Thailand. "You've got to know how to use Bangkok Skytrain (aka BTS) and Subway or Underground Train (aka MRT.)" As a huge & spread-out city like Los Angeles and Shanghai, knowing the fastest way to travel is going to save you tons of times, so you can enjoy your day at attracting or your desired sites than on the street.
Taking Bangkok's Skytrain and Subway is quite easy (btw they are quite clean and on time than older metro system in some major cities.)  But in order to go with the Bangkok's flow like a pro. Here are 10 thing you need to know before taking BTS and MRT.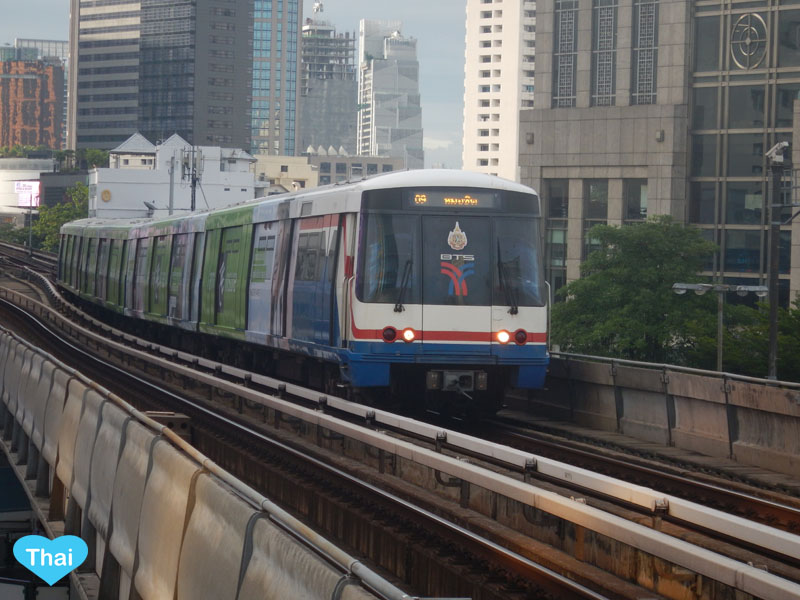 1. One Day Pass Is Way To Go
At least for tourists who don't have many days in Bangkok, one day pass is good for travelers who plan to go to at least 2 travel sites in 1 day. But if your destinations are less than 5 stations apart, then go with Single Journey Ticket. The one day ticket will save you A LOT of time especially in rush-hours.  One day pass for MRT is around $4.00 and for BTS is $4.50 as of August 2015.
2. The Ticket Machines Will NOT Give You Any Bill
Well this is quite universal like most of metro system anywhere in the world but we think we still want to warn you if you don't want to end up with too many heavy coins in your pocket while walking around your destination. So be careful when you want to us THB 100 bill. You might end up with a lot of coins that you are barely going to use.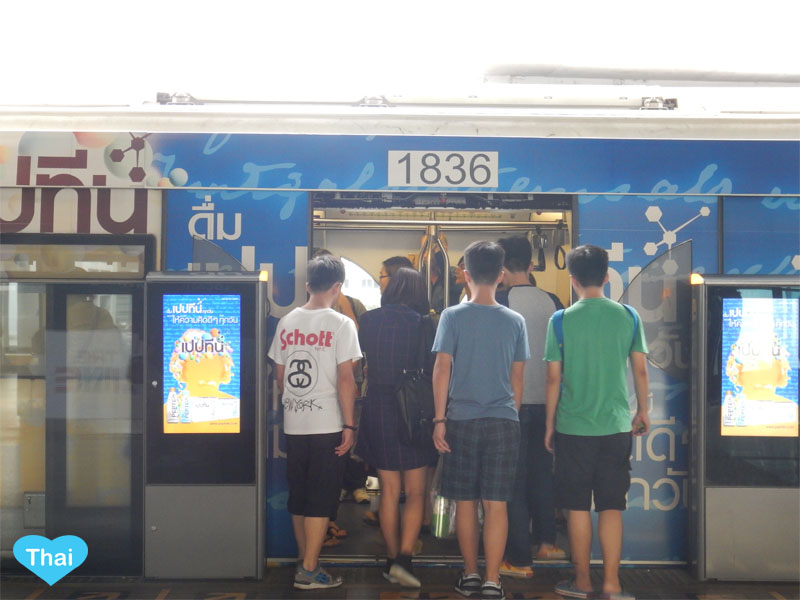 3. Walk FAST Or At Least Not SLOW
The automatic gate open and close fast! So you better make sure you are ready for it especially when you have a backpack and stuff right off the plane.
4.No Durian!
Although durian is one of the best tropical fruits ever and Thais love their durians, MRT doesn't like this exotic fruit. Basically you shouldn't bring anything stinky it's universal. But we definitely think you we should warn you about this since Or Tor Gor Market (our future article) will be right by the MRT and you definitely should try one of the best Durian at the market as they provide the highest grade durian in the country! What happen in Or Tor Gor stays in Or Tor Gor 😉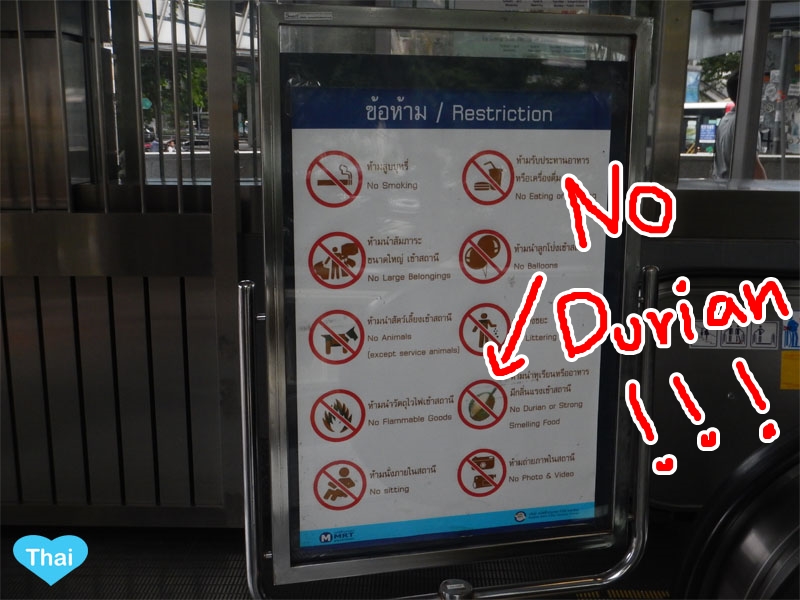 5. Let then out before you get in
One of the most frustrated things when taking metro public system is afraid that people won't let you out at the stop you wish to get out! So please let people get our first. BTS and MRT will let you have some times to get it before it move again.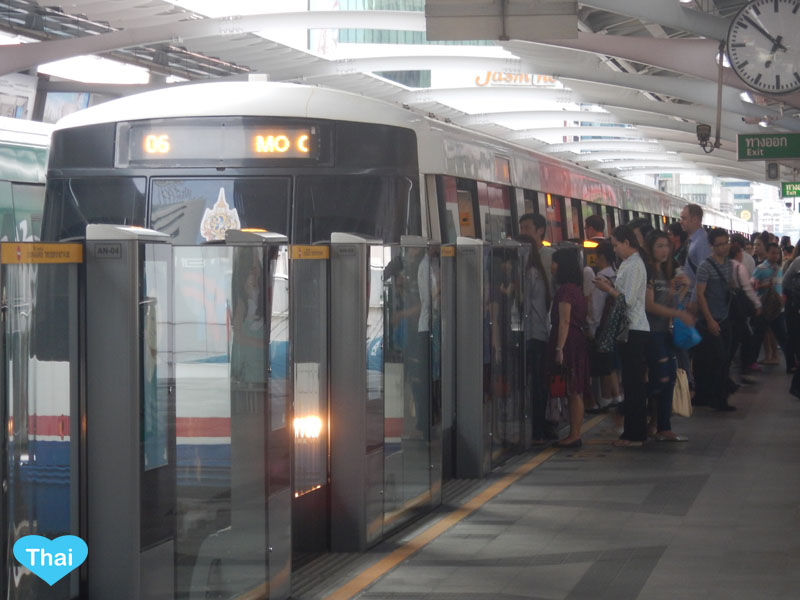 6. Keep RIGHT if you want to stand on the escalator. Keep right if you want to walk.
There is confusing about should I keep right if you want to stay still or left if you are in hurry.
7. Pole is not for leaning
No no! poles are not for leaning. Indeed, they are for people who have to stand and have nothing to hold on to. We have seen so many people just lean on it because it's so easy for them to balance. But what about others who have nothing to hole on? Please be kind to other and share the poles so everyone can keep their balances and enjoy the rides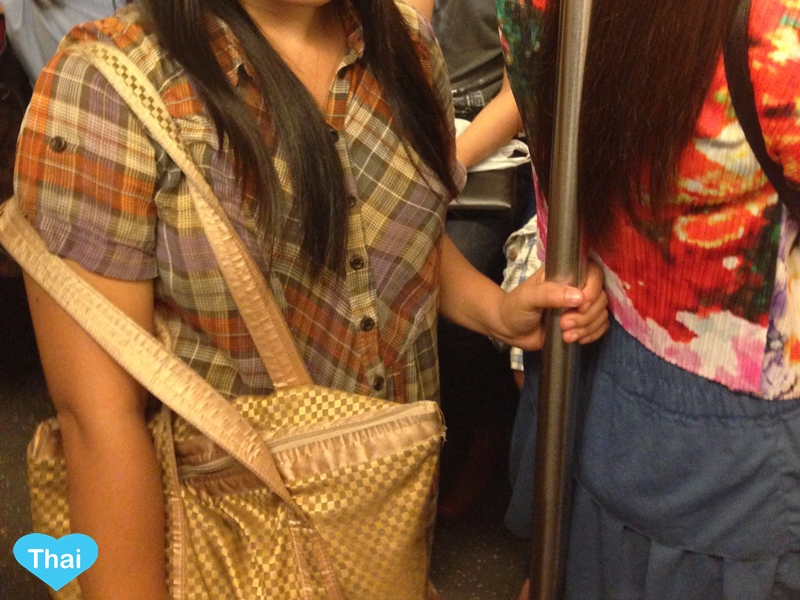 8. Avoide Rush Hours.
AVOID 7-9 am and 5-7 p. It's a hell. Seriously, it's a very bad to take BTS and MRT. Think about 10 millions people try to get to the train. Well…maybe we are over exaggerated but we are so confident you will feel like that! Trust us, we have tried too may time in rush hours. Just avoid it if you don't want to ruin your trip.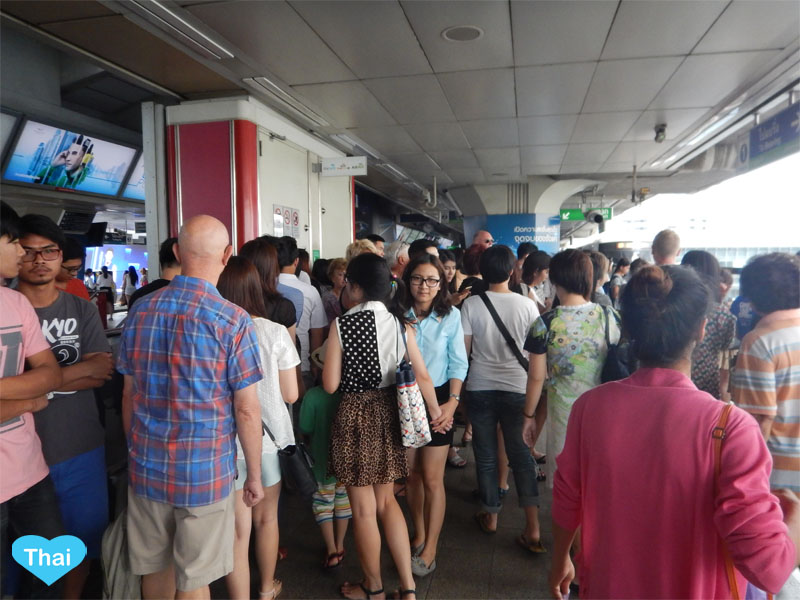 9. Know The First And The Last Train Schedules
The BTS first train from Mo Chit and Bearing station start at 5:15 am and the last train leaves the station at midnight. For Silom line, the trains start from 5:30 am to midnight. For more information and specific times for each station, click here. MRT runs from 6 am – 12 am everyday. Keep in mind that the station gates will be closed approximately about 10 minutes before the last train arrives the station.
10. Finish Restroom Business Before Taking BTS or MRT
There is no restroom not even a trash can in BTS or MRT stations. So plan to finish all of your businesses somewhere else before jump on the train. Luckily, there are so many malls by some stations that you can just use their public restroom. Although the MRT and BTS are the fastest ways to get around Bangkok, but if your destinations are far apart, it's always good idea to make sure you don't have to get off the train at a station you don't know and have no idea where the closest restroom is.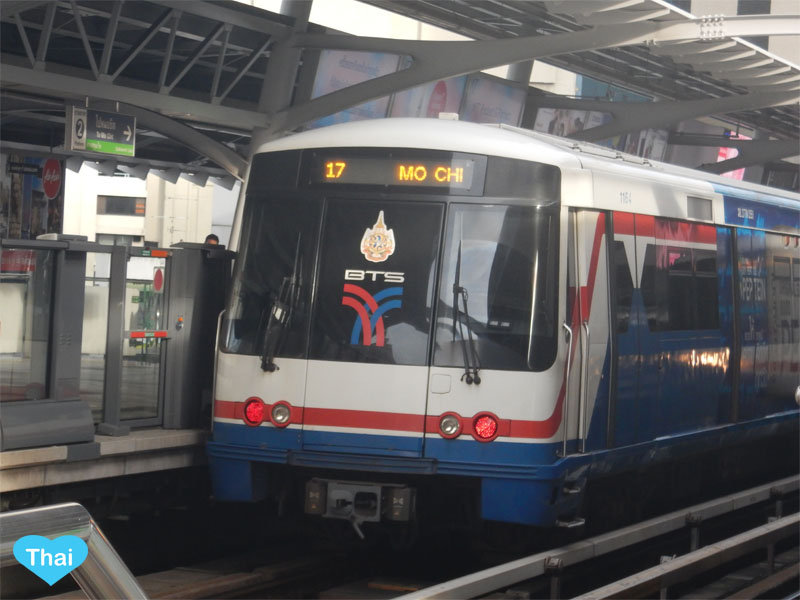 Now grab your Bangkok map and let BTS and MRT take you to Bangkok's coolest places like Chatuchak Market (or JJ Market), Baan Silapin (The Artist's House), and Free Thai boxing at MBK Mall! Don't forget to share your Thailand Travel Experience with us by using #LoveThaiMaak. Until next time, keep exploring!