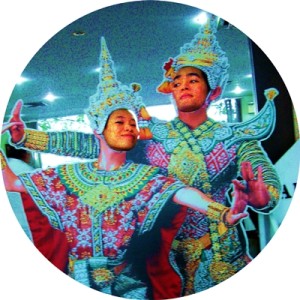 Very warm welcome to Love Thai Maak! Thank you very much for loving Thailand and wanting to support Thai locals.  Well, you are here on this page, we assume you might want to know a little bit about us and how this all began. Of course we made this video for you too 😉
Birdie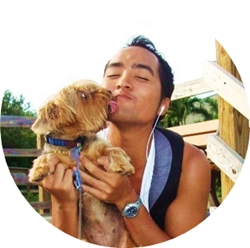 Love Thai Maak project means so much to me. When I first started this project with Juelie, I was thinking about which project that I should bring it to life, and the most important thing is that project will HAVE TO benefit others. By "others" I mean everyone who comes to LoveThaiMaak.com as well as people who come across our social media pages. As we are developing this platform for people like us who love Thailand and want to explore Thailand through local eyes, I really hope this project will help you enjoy traveling in Thailand.
This project is very personal to me. I'm building with my heart and passion. I hope this project will not only help tourists to understand the real value of Thai culture and Thailand, but also will help Thai locals who rely so much on travel & tourism. Thank you for everyone who is reading right now hopefully you will come to join our community, it's fun here! I also would like to special thanks to our early fans who have stayed with us from the beginning. Thank you for every message, like, share, and comment. Without you guys, LoveThaiMaak wouldn't happen. Khopkhun Maak Maak Khrap  🙂
You can also find my projects on Google+ and Soothawee.com too.
Juelie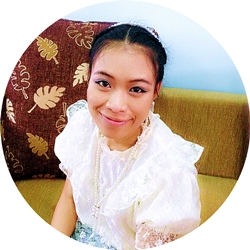 Hello world! Do you remember me?? I am Julie the actress in Love Thai Maak's videos. Why am I here? Because Thailand is my life. I was born in Bangkok, so I know where amazing Thailand stuff are. Personally I'm in love with Thai architecture and culture. I really hope you can taste the authentic experience and feel impression while traveling here. So Birdie and me decided to make a project for awesome people who love Thailand, Thai culture, Thai food and who want to see the charm of Thailand.
Personally for this project, my purpose is making the tourists who love, come, and stay in Thailand smile because this is the Land of Smile. And of course for our Thai fans and friends for sure. I want your heart to fill with good impression and joyful  happiness while you have fun reading our articles and watching our videos. I pay a role of a creative story writer here and I always think if I were Farang (Foreigner), what do I want to know about this unique country. All above is my inspiration for Love Thai Maak project. Keeps SMILING! 🙂