Bangkok for Shopping Lovers: 7 Big Shopping Centers Right by BTS Stations
Bangkok has been known for its culture and diversity. There are tons of stuff to do and to see on every corner of that street. From food stalls to florists, there are 24/7 activities in this city that never sleeps. But with Bangkok's heat, staying out-door all day can drain pretty fast.
For many years, a shopping mall has become a big part of the Thailand's capital. Since they are air conditioned, tons of locals prefer to hangout in a big shopping mall than fighting with 40 degree Celsius (104 Fahrenheit) weather outside. As a result, a shopping mall has become a hub of mixed culture where the East meet the West.
Not only will you find luxury brands from the other parts of the world, you will also find varied Thai brands that are more affordable and exotic! And there is a good chance you might find a Thai food festival in the middle of a cool shopping mall in Bangkok! Now let see which one of these shopping malls near Bangkok Skytrain (BTS) is for you.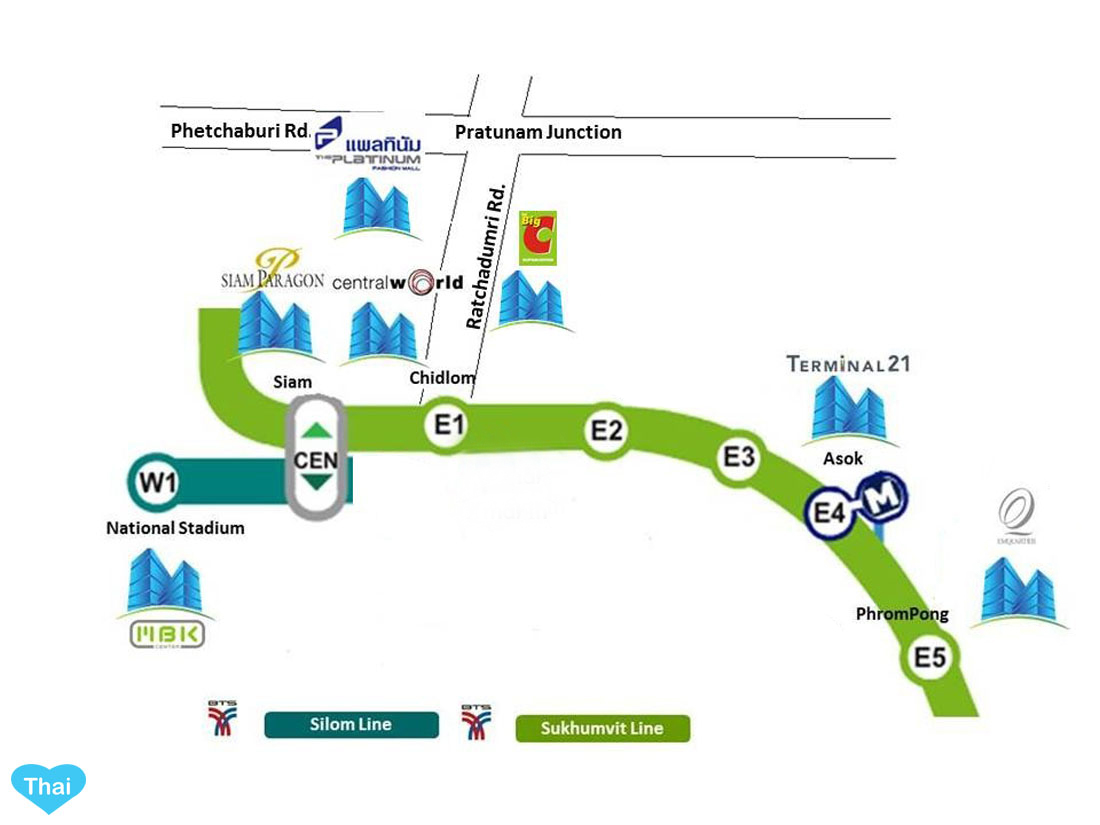 MBK Center (Mah Boon Krong)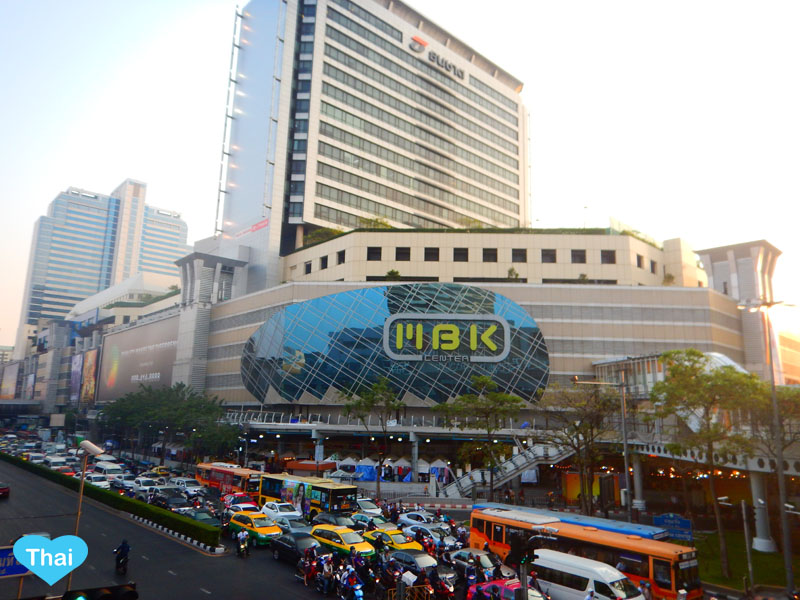 Highlights:  One of the first few shopping malls in Bangkok (and Thailand.) Many locals consider MBK as one of Bangkok's iconic landmarks because of its long history. You can find pretty much everything you want from mobile phones to Thai souvenirs. The coolest feature of MBK is there are free Thai Boxing matches every Wednesday at 6:30 pm. More info about the free Thai Boxing HERE!
Transportation: BTS  National Stadium
Open-Close: 10am -10pm
Siam Paragon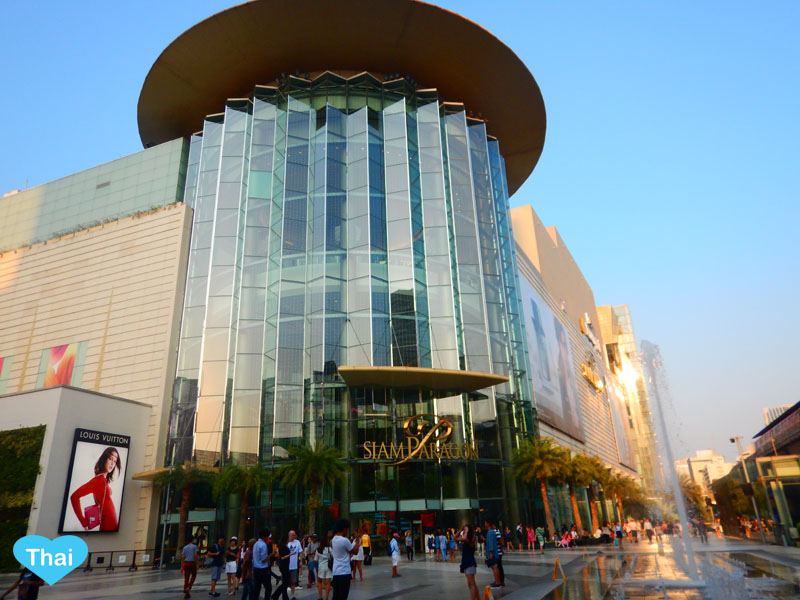 Highlights: This is the 2nd biggest shopping mall in Thailand. It's where SEA LIFE Bangkok Ocean World, Southeast Asia's biggest aquarium. Siam Paragon is also a movie hub including IMAX in the middle of Bangkok. With so many restaurants, you can basically spend all day here if you want to. It is right next to Siam Center (hip and cool mall for a younger crowd) and Siam Discovery where Bangkok's Madamn Tussauds is located.
Transportation: BTS  Siam Station
Open-Close: 10am -10pm
Central World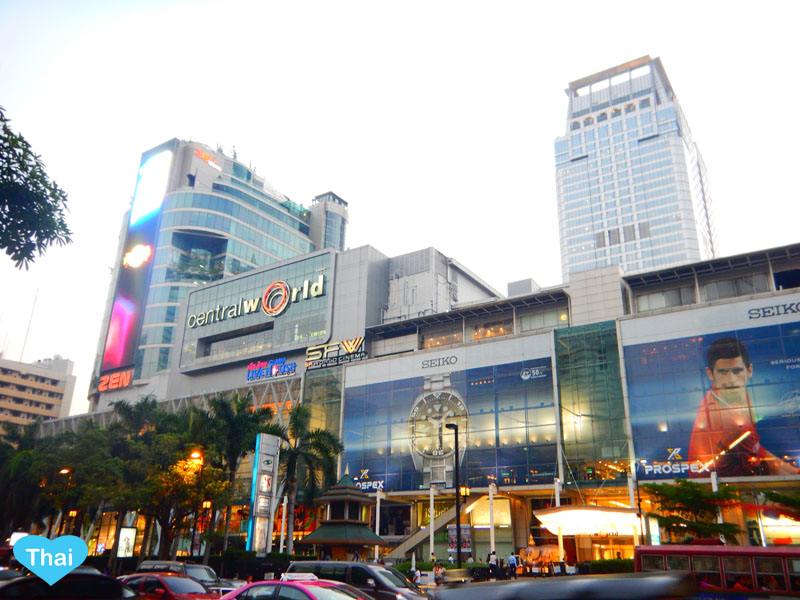 Highlights: This is the biggest shopping mall in Thailand and the 8th biggest mall in the world. With 429,500 square meters or 4.6 million sq ft, you should be preparing your leg muscles before coming here. Many times you will so many different activities within or surround the mall.  And if you happen to be in Thailand in Christmas time, stop by and see their iconic and gigantic Christmas tree that attracts Bangkokians. This also one of the most famous New Year countdown spots in Bangkok.
Recommended Trip: Relaxing at Central World after visiting Bangkok's Most Famous Shrines.
Transportation: BTS  Chidlom
Open-Close: 10am -10pm
Big C Ratchadamri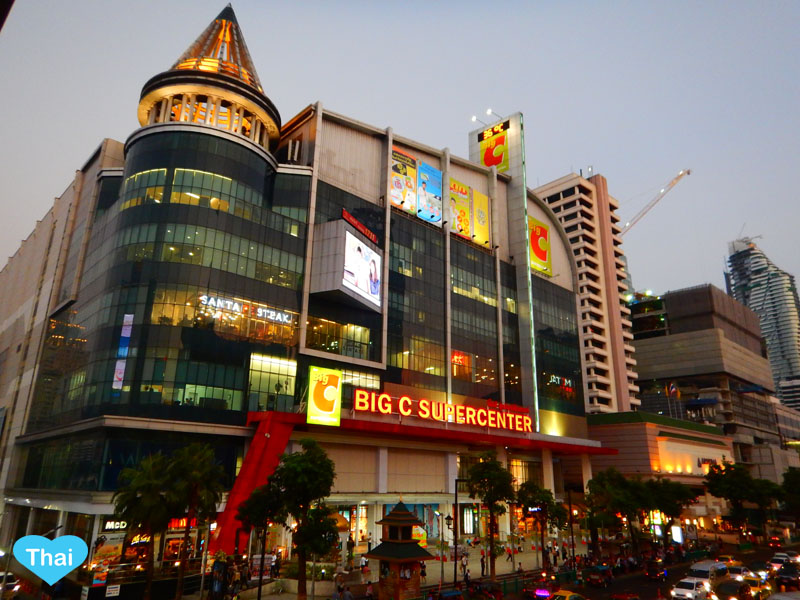 Highlights: Right across from the Central World is Big C Ratchadamri, the paradise of budget shoppers. With Walmart-style, it attracts a lot of locals who are mainly looking for everyday goods. There are also tons of local products that really come from Thai small businesses.
Transportation: BTS  Chidlom
Open-Close: 9am -11pm
Platinum Fashion Mall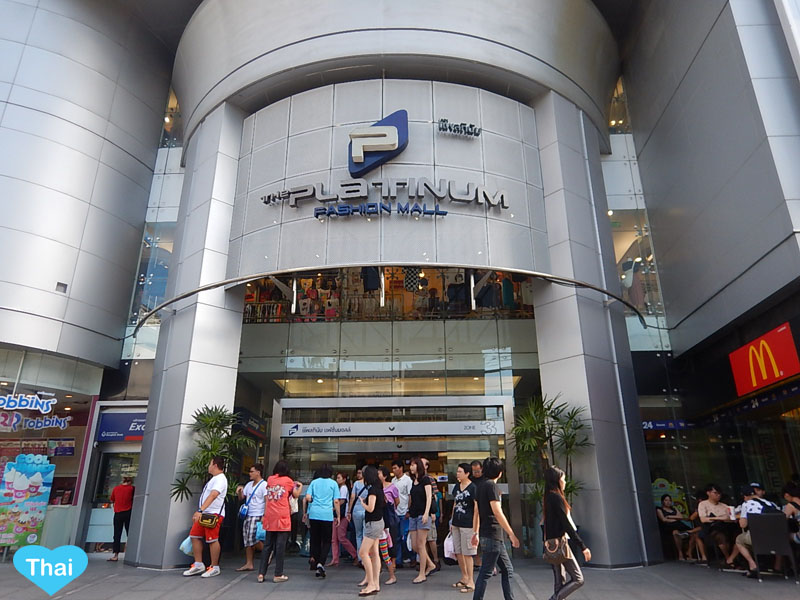 Highlights: Just 5 minute from Central World or Big C Ratchadamri, there is an affordable fashion hub of Thailand as known as Platinum Fashion Mall. Everything about fashion if you can name it, you can find it here! This is where fashion wholesalers from around the country (and outside of the country) come to get good fashion deals and fashion trends. If cloth shopping is your thing, put this on your things to do in Bangkok list, you will never be regret.
Transportation: BTS  Chidlom and walk pass Central World little bit (see the map.)
Open-Close: 8am -8pm
Terminal 21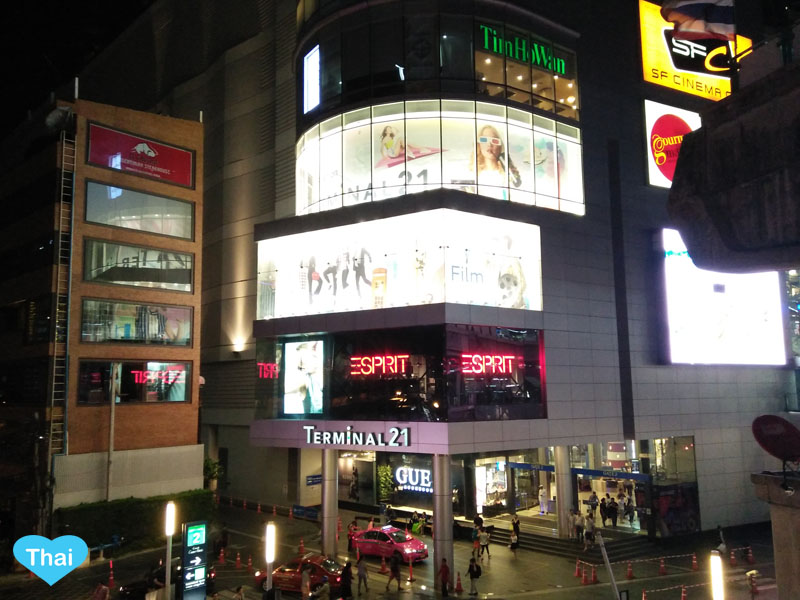 Highlights: Are you a city lover? If yes, this is just for you! Each floor of this mall represents different famous cities around the world. You want London? Go to Terminal 21. You want Tokyo? Go to Terminal 21. You want San Francisco? Go to Terminal 21. In fact there is the Golden Gate Bridge in this mall!  This is a pretty cool mall that will never bore you. Also there is Pier 21 Bangkok Food Court which is a very nice food court. Indeed, we were discussing Love Thai Maak idea here for a couple times. 😉
Transportation: BTS  Asok or MRT Sukhumvit
Open-Close: 10am -10pm
Em Quartier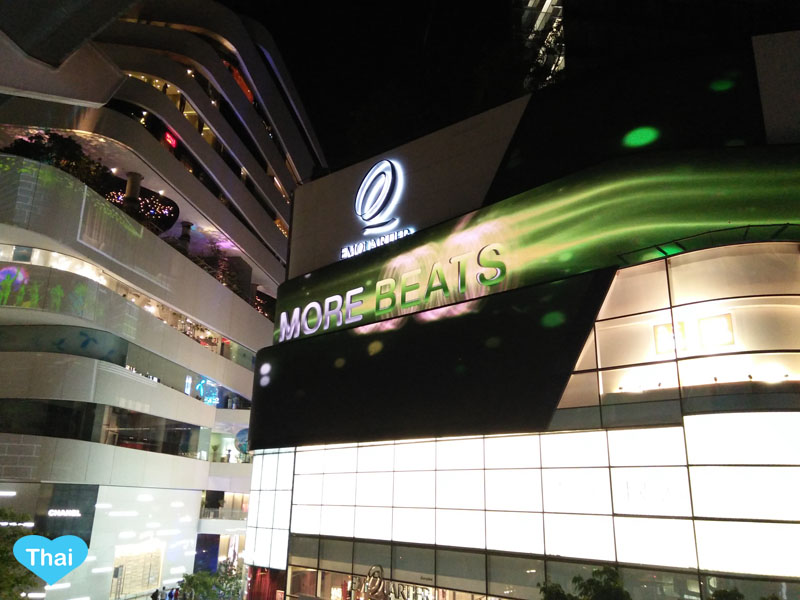 Highlights: Have you ever wondered what was like to be a celebrity? Em Quartier will make you feel like one! Right before you get in the mall, there is a red carpet for you to walk! If you are a world class shopper, this place is just for you. With world famous brands, get ready to drain your credit cards. But if you are not, why not enjoying what's it like to be a rich person by just walking around the mall (that's what we did.) This is the first mall that introduces automated parking from Germany to Thailand. And if you still have money after shopping here, go to the Emporium, the first few luxury shopping mall in Thailand.
Transportation: BTS  PromPong
Open-Close: 10am -10pm
There you have it, the best places to escape Bangkok's heat. Thai malls are not just a shopping places, they are where the East meets the West and that gives you quite a unique experience when you visit. Share your Thai shopping mall experience with us using #LoveThaiMaak on your favorite Social Media. Until next time, keep exploring!