Things To Do In Bangkok: 5 Must-See Thai Temples
Beautiful and historic temple visiting is definitely one of the best things to do in Bangkok. Indeed, it's the easiest way to learn about culture and people in Thailand. And if you are hesitating about going to those culturally rich temples or not, watch this video for your own answer.
As you see in the video above, we tried to create the most efficient way to visit important temples in Bangkok which can done in one day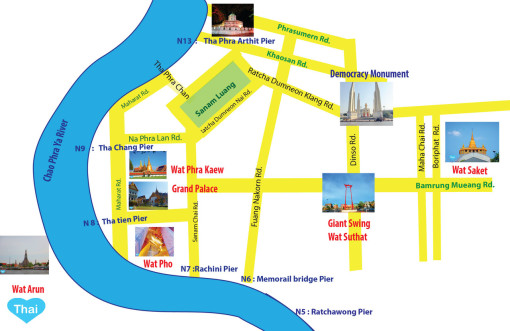 Wat Saket (Golden Mountain):  The perfect temple to start with since it's right by the Khlong Saen Saeb canal boat last stop. And because it's a mountain, you should have enough energy to climb up to see panoramic view of Bangkok on top of The Golden Mountain.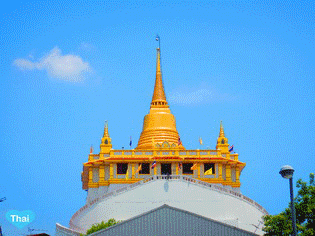 Wat Suthat & Giant Swing:  Only few blocks away from the Golden Mountain, there is a very peaceful temples where Thai locals go. Wat Suthat is the perfect second stop after mountain climbing. Don't you want to sit in a quiet big ordination hall which happens to be the longest ordination hall in Thailand. Read more about Wat Suthat.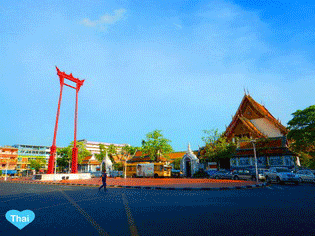 Wat Phra Kaew (The Grand Palace): After the peaceful moment at Wat Saket, it's time to explore the most visited temple in Thailand 'Wat Phra Kaew'.  There is literally no word to describe the most beautiful temple in Thailand. You've got to see through your eyes!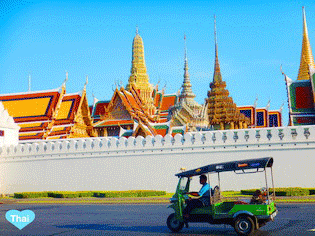 Wat Pho: Right next door by the Grand Palace, there is the iconic and stunning Reclining Buddha in the Amazing Wat Pho. This is also the birthplace of Thai massage you love. Don't you want to try the original Thai massage after long day of exploring Bangkok? Find out more about Wat Pho and the original Thai massage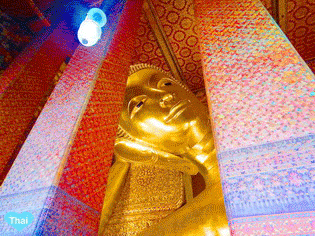 Wat Arun: We put this authentic temple as the last stop of LoveThaiMaak's Bangkok temple tour because there is no better way to end the day than taking Bangkok river boats to the beautiful Khmer-style temple in the late afternoon. Once you get to the old city temple, you won't be able to put your camera down! Also if you are not afraid of height, you will get a very nice shot of Bangkok and Chao Phraya River. Read more about Wat Arun.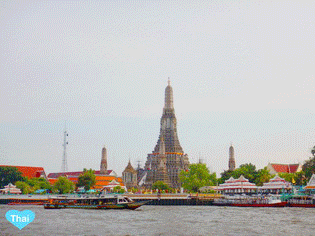 There are many more temple in Thailand waiting for you to be surprised like Wat Mangkon Kamalawat in Bangkok Chinatown. Keep traveling!