The Grand Palace: Wat Pra Kaew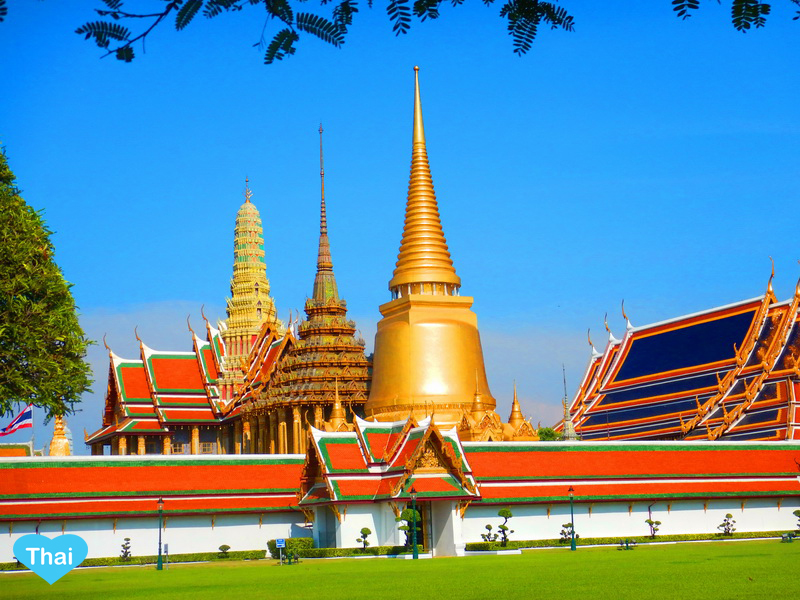 The Grand Palace
The Grand Palace and the Temple of the Emerald Buddha or "Wat Pra Kaew" as Thai locals call is one of the most popular tourist attraction in Bangkok hands down. We believe 99 out of 100 tourists who came or coming to Thailand have heard about the famous palace. It's definitely on top of your things to do in Bangkok list. Chances are you have read about the history about The Grand Palace, so let's just not talk about the history of the Grand Palace but what you should know before go to visit Wat Pra Kaew.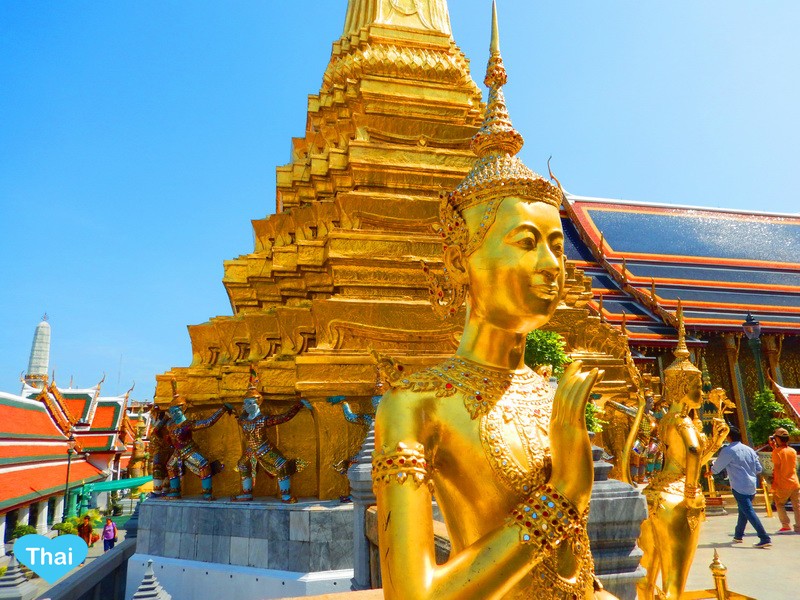 Temple Without Monks
The Temple of the Emerald Buddha is the main part of the Grand Palace that locals and tourists like to see.  But if you pay attention, you won't see monks like other Thai temples you have visited. Because the temple doesn't have monk living are, but only ceremonial area. On that note, if you are lucky enough to see monks in the temples, there is probably important royal ceremony with thousands of Thai locals around the palace waiting to respect royal family.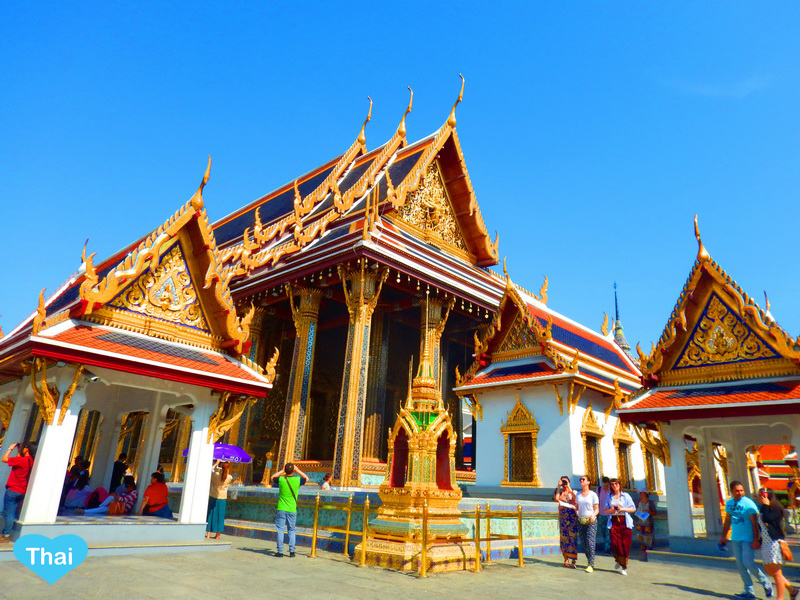 Temple With Dress Code
We know that you would like to wear anything you want on your trip, but not here at the Grand Palace. This gorgeous temple is one of a few temples in Thailand that have a very strict dress code. Avoid wearing shorts, tank tops, tiny dresses, sandals, and pretty much everything in the picture below. But don't let the strict dress code offends you from coming to see the palace. It's so worth to wear a polite dress code one for a few hours in this royal temple, trust us. Did we mention there are places for a proper dress renting right around the palace's main entrance.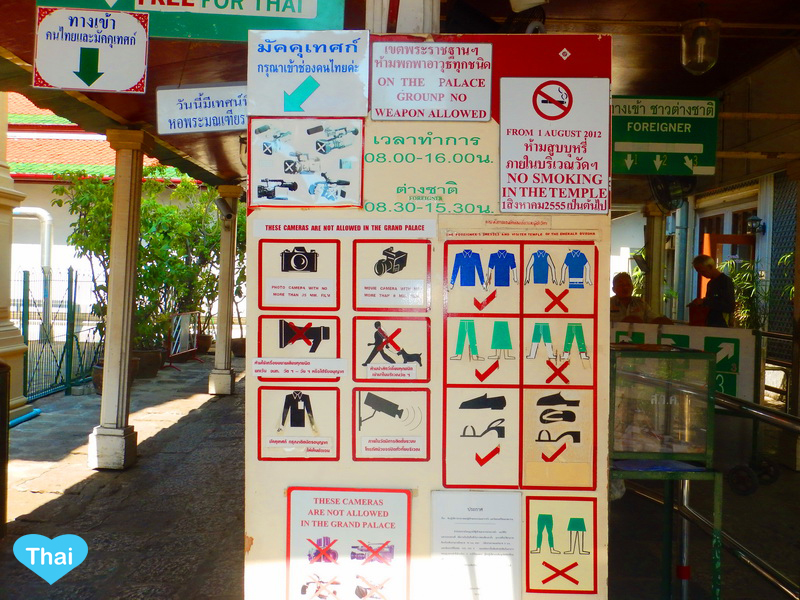 No Close!
We didn't mean Wat Pra Kaew is open 24 hours. It opens EVERYDAY from 8:30-15:30. If Thai people approach you and tell you the Palace is closed, then tell you about other options that sound good like a river boat tour and so on, they are scams! As much as we hate to say this, but do not trust those locals who tell you so.  Something though, the temple is really closed due to important ceremonies and important Thai holiday. So please plan carefully, we really want to see this most beautiful place in Thailand!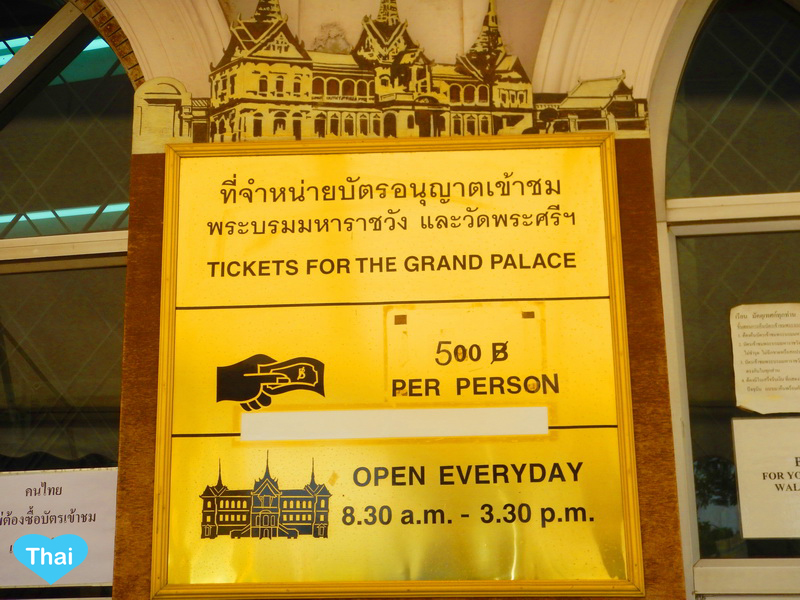 No Touch
This most photo taken spot in Bangkok allows you to take many photos as you'd like (but not for the Emerald Buddha.) As a good travelers, of course you are since you are reading Love Thai Maak, we all know that to keep the world's precious places is to not touch. Now it's your time to see the Grand Palace and the stunning archeological temple through your eyes!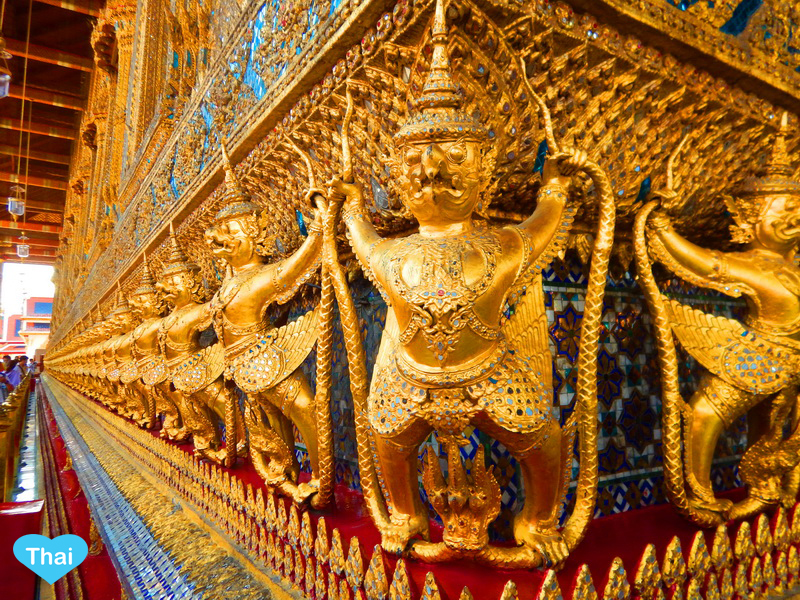 How To Get To The Grand Palace?
The easiest way to get to the palace is by Chaopraya River Boat:
Take BTS sky train to Saphan Taksin Station then take chaopraya river boat from the pier by Taksin bridge to Tha Chaang pier. The Grand Palace is located right by the pier.
Check out Bangkok water transportation and how to use it.
The Thaiest way to get to the palace is by bus
From MBK (National Stadium BTS station), take Bus Number 15, 48, 508
No idea how to take a bus in Bangkok? Here is how you can take Bangkok public buses.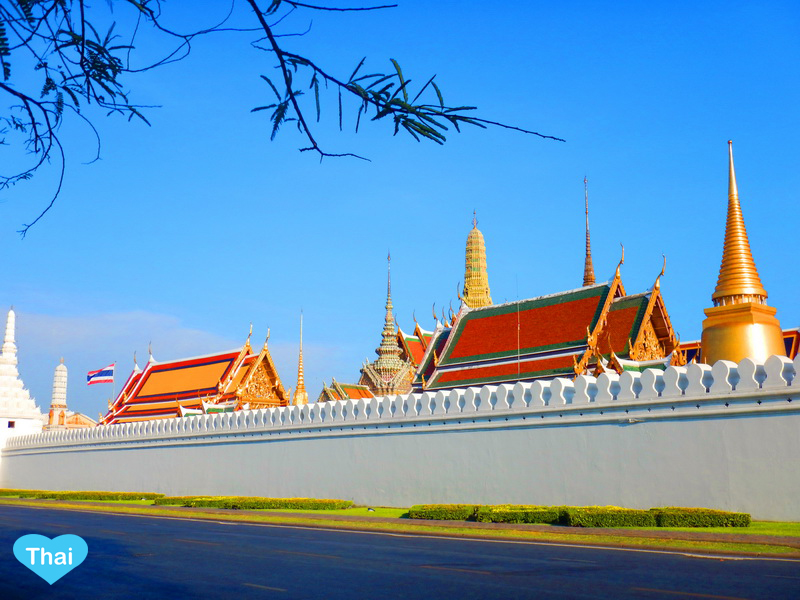 P.S. Don't forget to check out another famous temple "Wat Pho" since it's located next to the Grand Palace!