Things To Do In Bangkok: The Amazing Wat Pho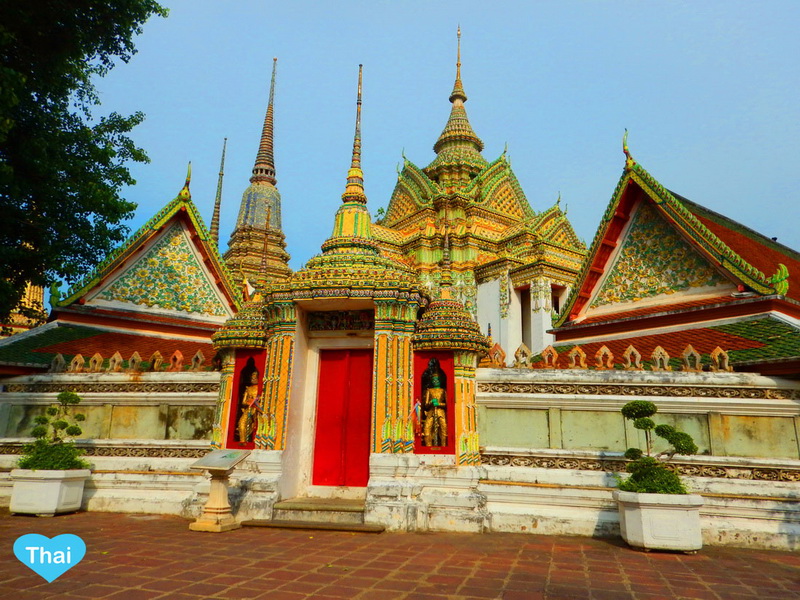 When thinking about things to do in Bangkok, Wat Pho is on pretty much everyone's top lists.  As you might know by now that Thai locals love to use nickname or short name, Wat Pho is also a short name of "Wat Phra Chettuphon Wimon Mangkaram." Now you know why we love nickname.  This home of the Large Reclining Buddha is one of the UNESCO world heritage sites. Take a look at the pictures below and you will understand why you should visit the temple.
The Reclining Buddha: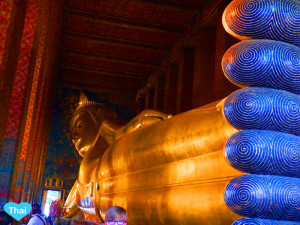 As known as "Phra Phutta SaiYart" is definitely the highlight of Wat Pho. With a large figure that is 46 meter length and 15 meters height that covered by gold, 5 meter length feet consist of 108 images of  the story of Buddha make the reclining Buddha is on top of must-see things in Bangkok.  And don't be surprise when you hear "Dong Dong Dong!," the sound comes from  people who drop coins into 108 bronze bowls that are lined on the rear of the reclining Buddha. Locals believe that this will bring lucks and good fortunes into their lives.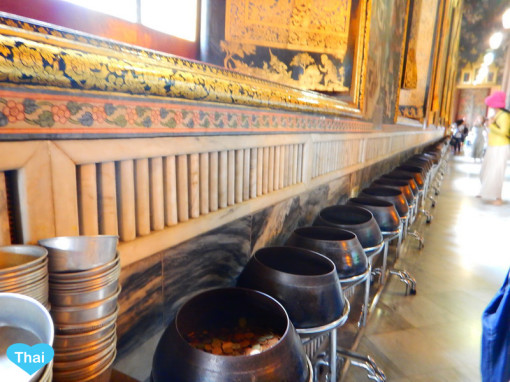 The Origin Of The Famous Thai Massage: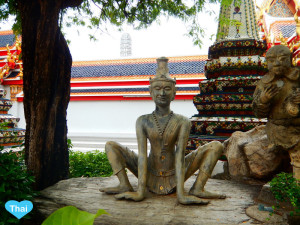 If you have ever wondered where (exactly) Thai massage comes from. You are here! Wat Pho is the home of Thai massage, indeed, there is the massage school right next to the temple and there is the Wat Pho massage center right inside the temple! If that still not making you smile, let us tell you this. For the whole body massage for one hour cost about $8, and about $14 for a one hour foot massage. Well now we can see your smile 😉
Now let's see how to get to Wat Pho.
We suggest 2 choices to go to the temple easily and inexpensive.
Chaopraya Express Boat : Take the boat to  Tha Tien  Pier. Then walk  through the pier market to Maharat street. Wat Pho is on your right side.
Public Bus: Take the bus number 48 on the opposite of Siam paragon or in front of the National Stadium. The last stop of the bus is Wat Pho stop. Don't know how to take public buses in Bangkok? Read How To Take A Public Bus In Thailand. It's not so difficult at all!
Wat Pho opens daily from 8 am-6.30pm. The entrance fee is 200 Baht for foreigners.
ENJOY!!!