Things To Know Beyond Thailand Tourism : The Colorful Garland
If you have traveled to Thailand or even just looked at books about Thailand tourism, chances are you've seen many colorful garlands. But have you ever wondered why there are so many of them everywhere in Thailand?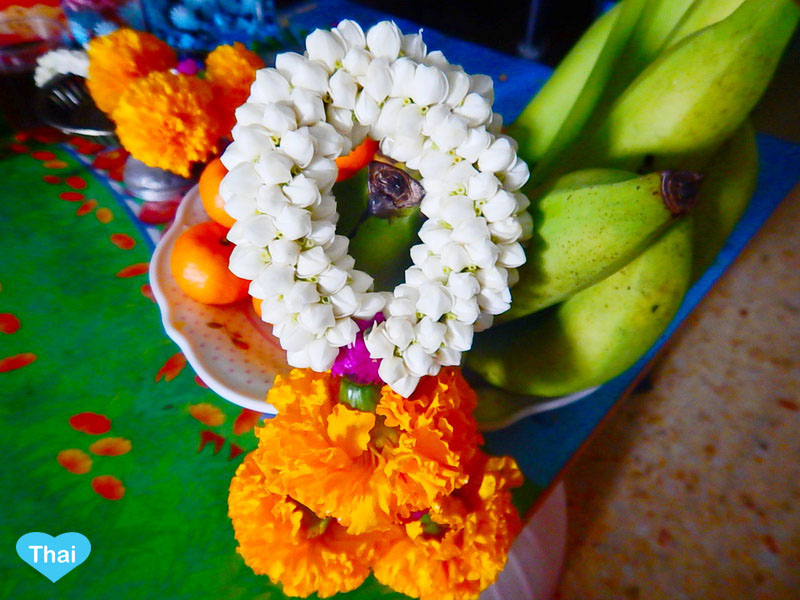 The main purpose Thai locals use flower garlands is for showing a respect to what they value. It doesn't have to be a Buddha as you always see tons of garlands in every temple, but people they respect as well. In special occasions such as mother day or teacher day, Thai people prostrate the people they respect with a beautiful (and good smell) garland.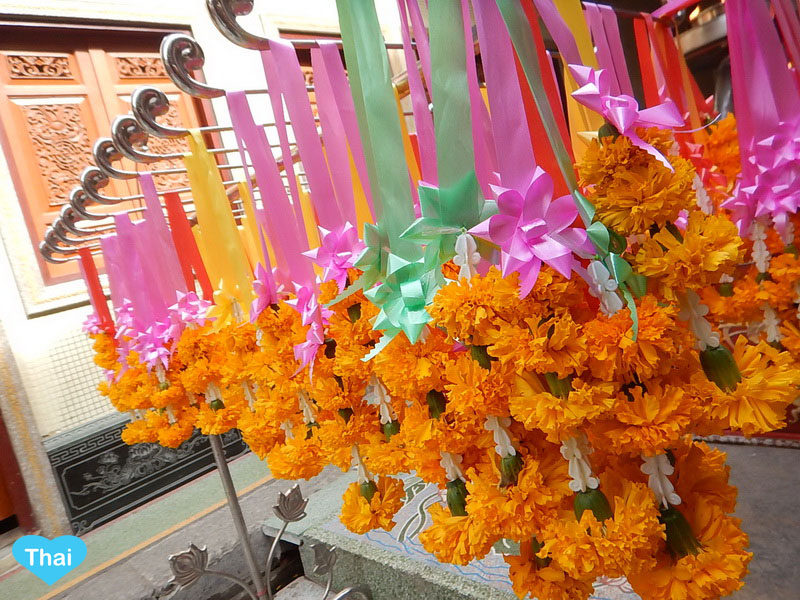 In temples and important places like Shrines in Rachaprasong, you will barely see Thai people walk into the place with empty hands, indeed, many locals prepare and buy their garlands from home, market, or even on a side walk where they sell flowers.
One thing to think about when buying this handmade garlands, avoid unreasonable priced garlands which you will likely to find around famous temples and shrines. We are not saying they are all bad, but some sellers are REALLY taking advantage of inexperienced tourists and even Thai visitors. Keep in mind that normal garlands should cost around 10-200 Thai Baht (30 cent – 7 dollar) depending on how difficult to make one. To give you an idea, the beautiful garland from rose petals below costs about 30-50 Baht or around 1-1.5 Dollar.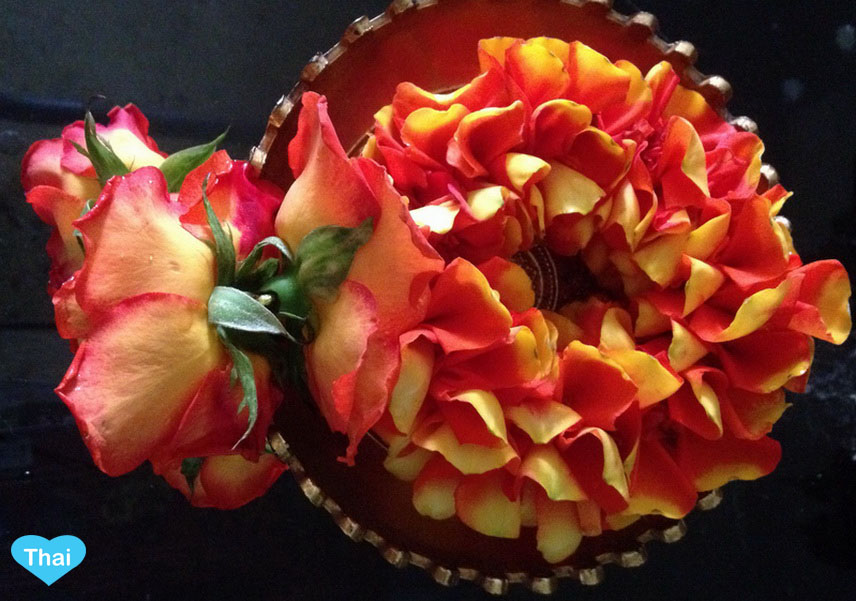 Next time when you walk pass local garland makers, stop by and support their local businesses. You might not only get great Thai local photos, but garland making lesson for free! 😉