Things To Eat In Thailand: Thai Coconut Ice Cream
If you have been to Thailand or tropical countries, chances are you know what is like to be in a hot and humid weather like.  Water, fruit shakes, iced tea can easily be on your mind when you deal with the tropical weather. One of the easiest ways to deal with the weather in Thailand is Thai Ice Cream!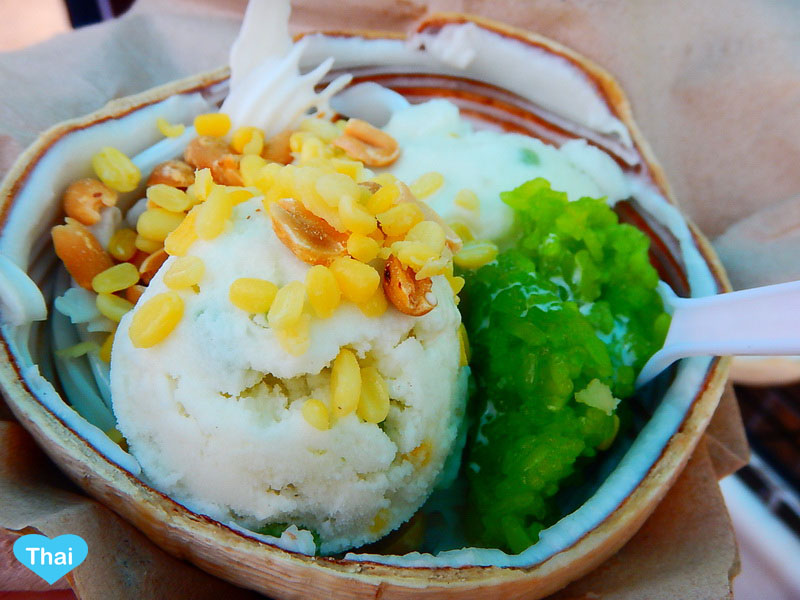 There are tons of options to choose from when comes to things to eat in Thailand. But since you are in Thailand, why not the most popular ice cream in the country "Thai Coconut Ice Cream" made from real and fresh coconuts.
With chunky and crunchy coconut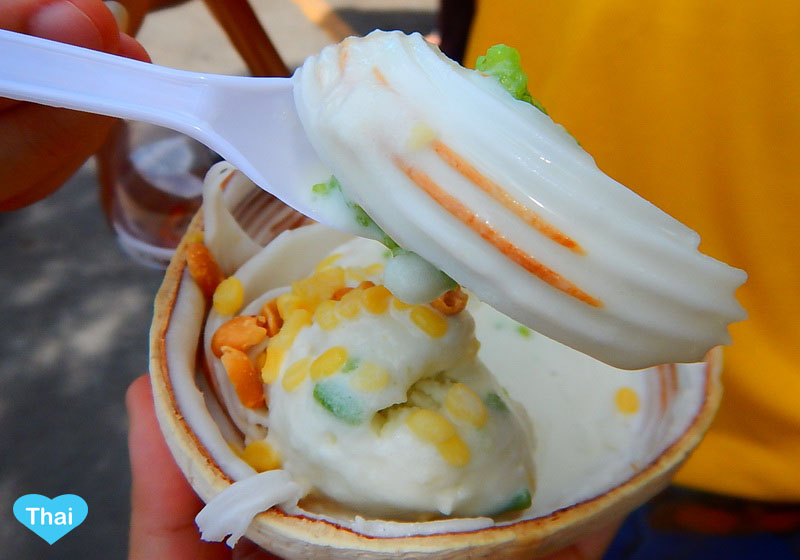 Topping with roasted peanuts + milk and soft sticky rice one the side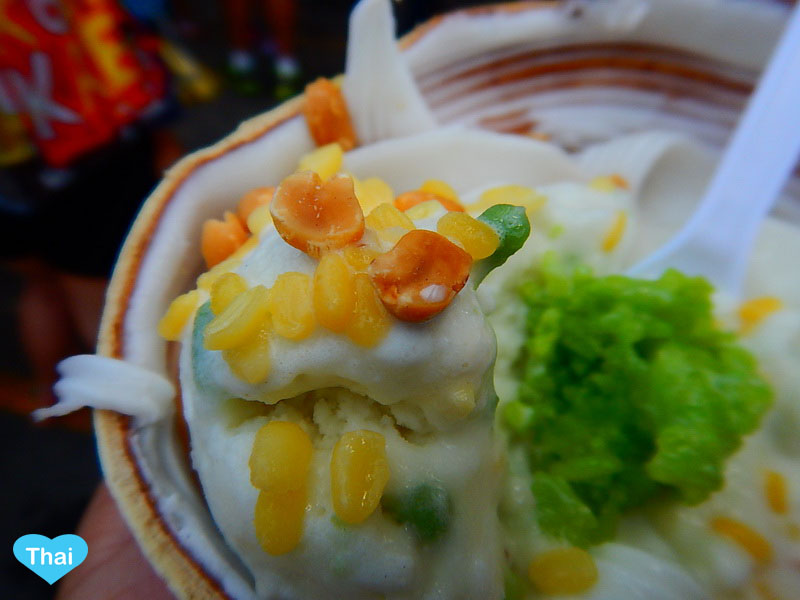 Most important: you can find anywhere in Thailand.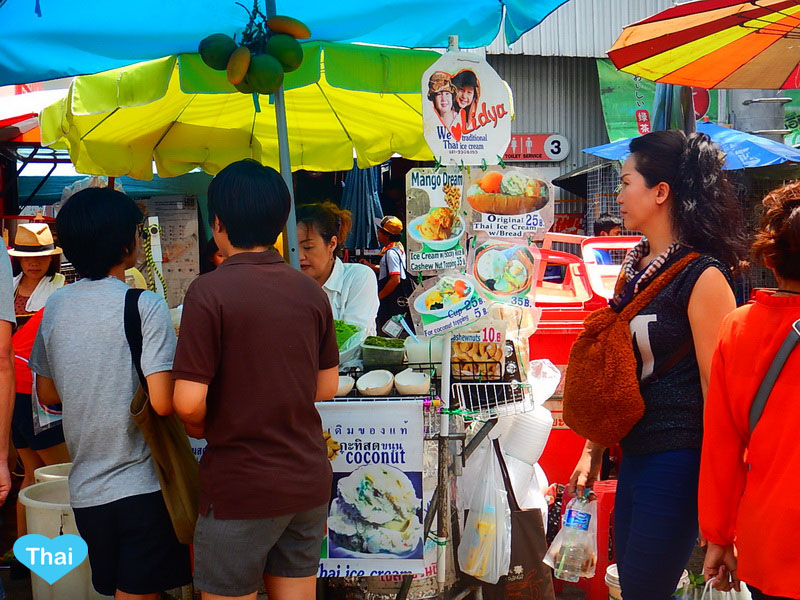 So spent your time looking around when you walk in Thailand, there are hidden gems everywhere. Thai Coconut Ice Cream is definitely one of them!
Want more Thai food? What about The Best Pad Thai In Bangkok. Hot soup lovers? Try this Super Kuay Jub. And if you are a night foodie, Bangkok Chinatown In The Night Time is the place to go.
If you like COOL photos, we have tons of them on our Pinterest and Instragram.