10 Things To Do In Bangkok, Thailand (Love Thai Maak Edition)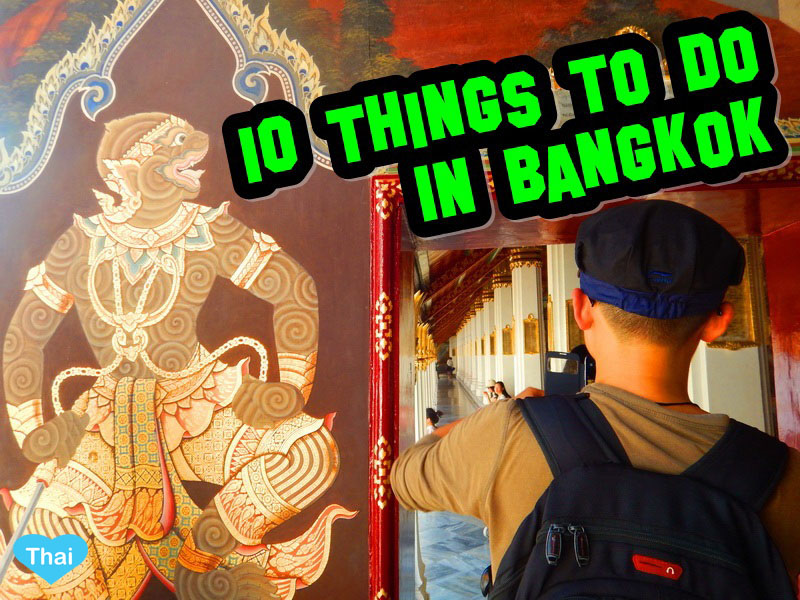 As your requests, here are 10 things to do in Bangkok (Love Thai Maak Edition). When you visit Thailand, please make the most out of it. There are so many interesting stuff to do in Bangkok which we recommend you to do and see before get out of this city of angels. Let's go!
1. See Thai Fine Arts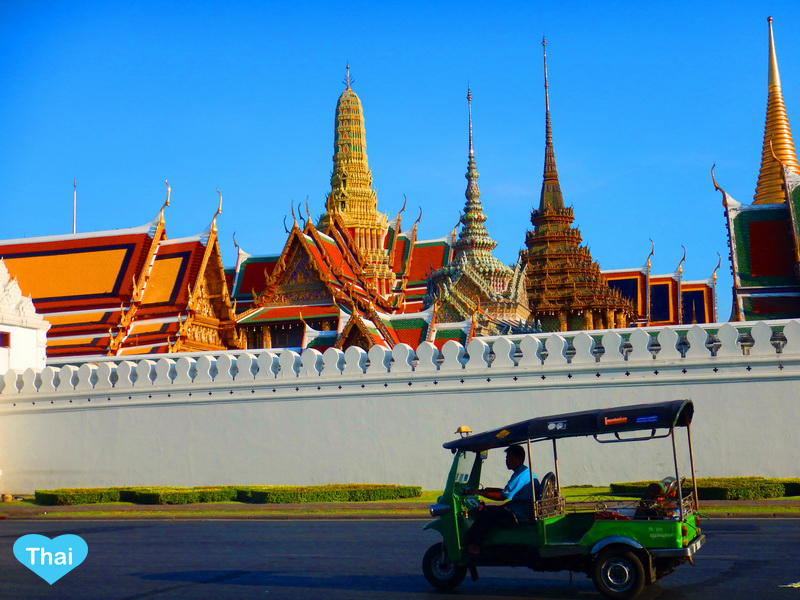 This is one of the easiest things to do in Bangkok since there are fine arts in every temple in Thailand. When you visit cultural sites in Bangkok, please don't forget to spend some times take a look at walls, roofs, doors of ordination hall and even outside of a temples. You will be amazed by details Thai artists had put on those architects. They are not only beautiful pictures, indeed, there are stories of Thai culture and Buddhist that lined up waiting for you to explore and understand the country. You can find these precious stories in Bangkok in  Wat Prakaew (The Grand Palace), Wat Pho, Wat Suthat, Wat Saket (The Golden Mountain), Wat Arun, and many more!
2. Taste The Real Thai Food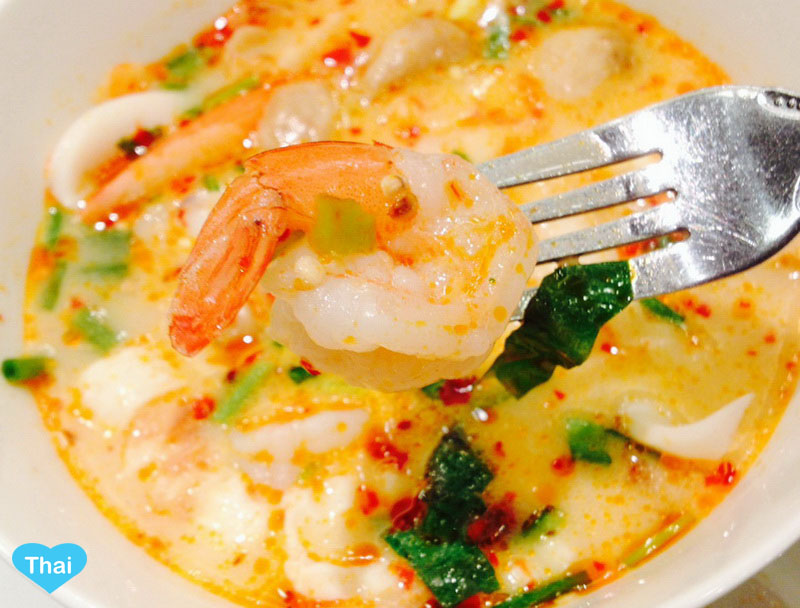 If you visit Thailand without trying the real Thai food, you are probably not there yet. Bangkok is the capital of Thailand, so doesn't Thai food capital. You can find food EVERYWHERE from the street to high-end Thai restaurants. If you not sure what to try, explore Thai 4 Regional Dishes here. Want to know what real Pad Thai tastes like? Go to try the best Pad Thai at Thip Samai restaurant, you won't be regret. Still not sure? What about exploring Thai-Chinese food in Bangkok Chinatown? Hot days in Thailand? How about refreshing Thai Coconut Ice Iream? Still not convincing? Just go walking along Thonglor Road or just hop off Ratchathewi BTS Station, you will understand what were are talking about 😉
3. Feel The Thai Massage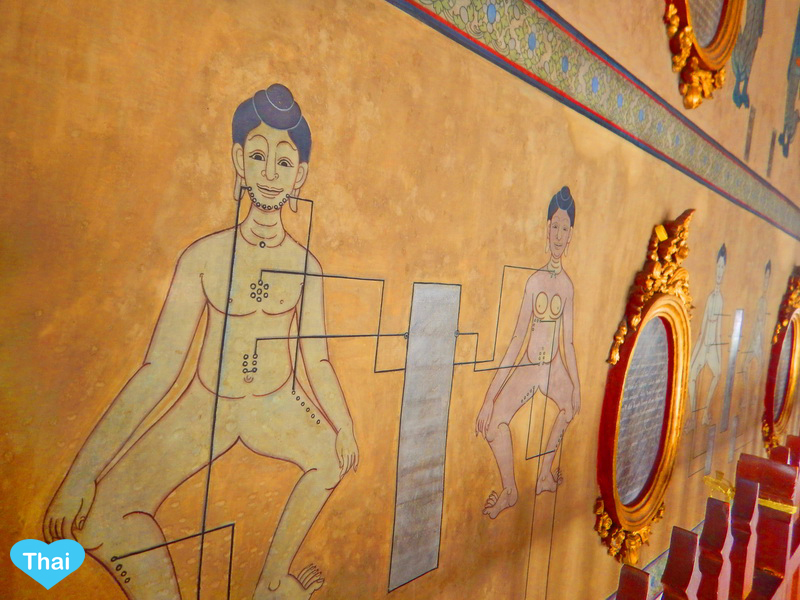 After long day of walking around Bangkok, there is nothing else better than have a Thai massage rewarding your leg muscles! There are Thai massage places on pretty much every street in Bangkok. Where is the best Thai massage? We'll let you decide. But if the question is where Thai massage comes from? The answer is The Amazing Wat Pho. And the good news is there is a massage center and school located within the temple!
4. Visit Thai Museum
We know there are tons of articles online about Thai history and stories. But visiting Thai museums in Bangkok is the best way to learn about this cultural rich country. If you don't have a lot of time in Bangkok we recommend The National Museum (near The Grand Palace), Museum Siam, and Bangkok Folk Museum.
5. Shop Shop Shop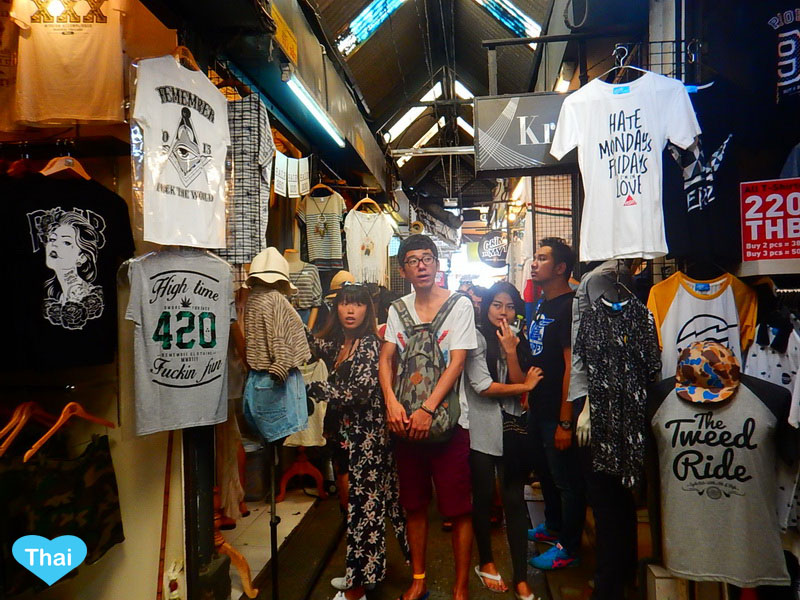 We all know one of the most enjoyable times when traveling is shopping! As you probably know that you can find a lot of good deal in Thailand. When visiting Bangkok, beside the famous MBK, Siam Paragon, Central World, and Terminal21, you can find the even better deal in places where local go shopping like Platinum Mall, Chatuchak Weekend Market (or JJ Market which is located right next to Chatuchak Park), Silom Street. And if you are a night owl, Silom and Siam (opposite of Siam Paragon) turn to be night market for the great deal in Bangkok.
6. Being Blessed at Ratchaprasong Shrines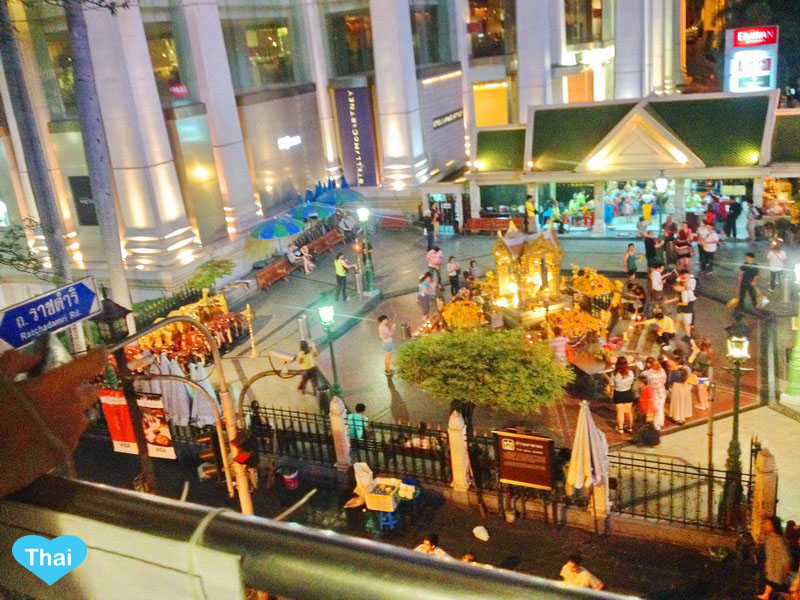 One of the most interesting things in Thailand is you can always find the place where locals go to prey and being peaceful even though it might be surrounded my big high-end malls. 3 Iconic Shrines in Ratchaprasong intersection and in front of Central World are shrines that hold Bangkokians' hearts
7. Stop and smell the roses at Bangkok flower market or Pak Khlong Talat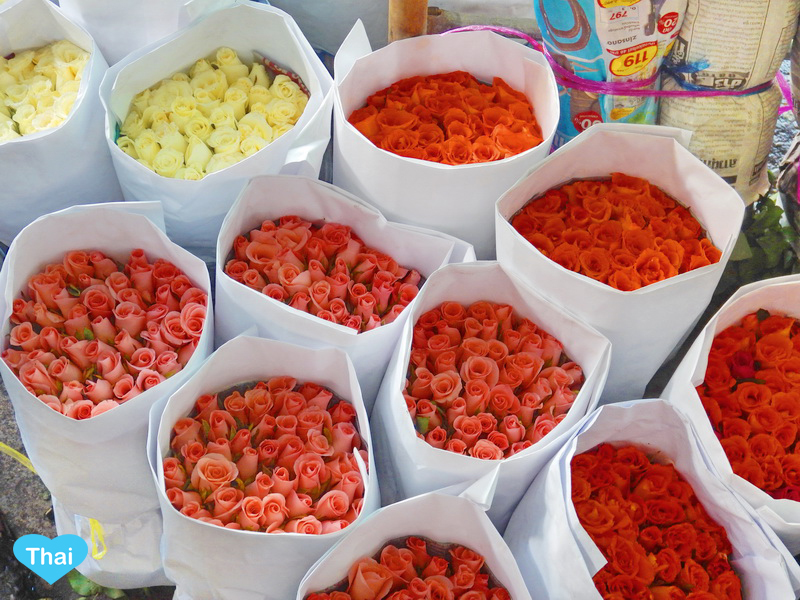 Stop and smell local flowers at Pak Khlong Talat is one of the best choices of activities if you have a limited time in Bangkok. Not only you will learn the way of Bangkok life here, you might end up your camera memory card is full of colorful flowers and Thai locals
8. Watch Thai Marionette Show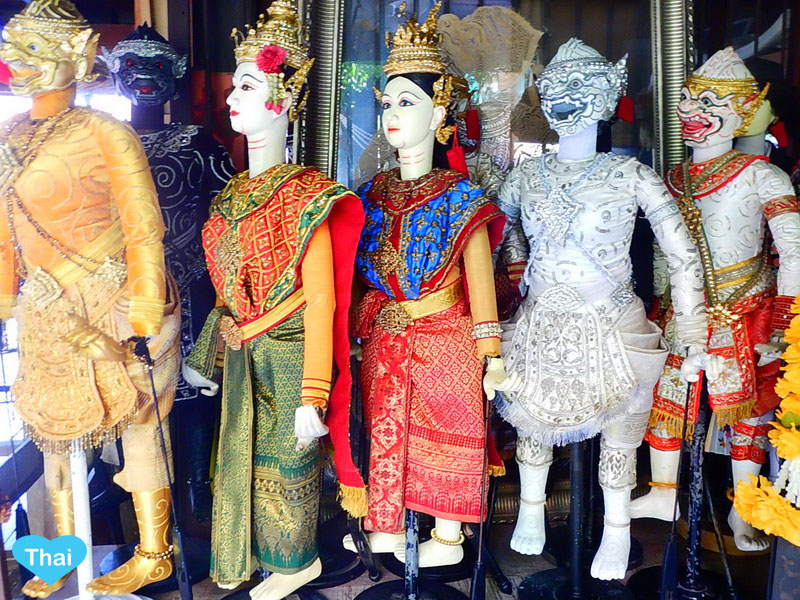 Watching Thai puppet show is one of the best ways to get the real taste of Thailand and Thai culture. There are stories to be told waiting for you to experience at Joe Louis at Asiatique. And if you want to show for free Baan Silapin (The Artist's House) is the place to go!
9. Get Real With Muay Thai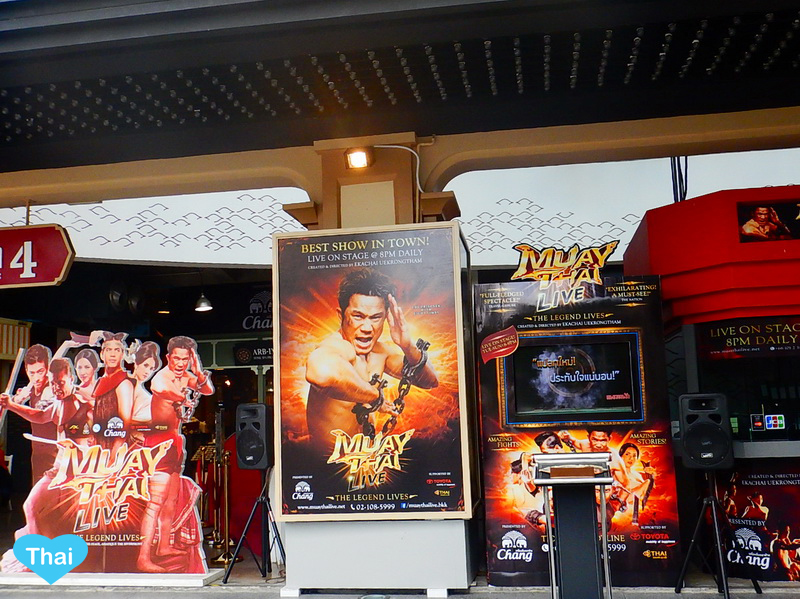 Muay Thai or Thai boxing is probably one of the most well-known Thai treasures. There are tons of foreign boxers come to Thailand to learn this famous Thai martial art, but you don't have to be on stage with those boxer to get the taste of Thai boxing. To see the original Muay Thai match, Lumpinee Boxing Stadium is the place to go. There is also a wallet friendly price to see Muay Thai live at Asiatique. And if you want to save some Thai baht, there is a bowing stage in front of MBK mall every Wednesday evening. Pick one, and enjoy!
10. Experience Bangkok Nightlife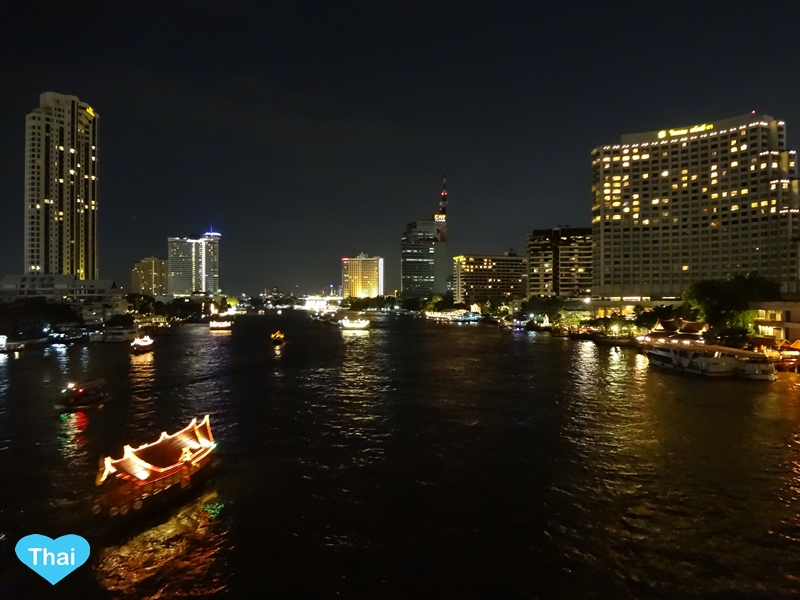 If you visit Bangkok without at least one night out, you are probably not there yet. There are countless numbers of places to go when it comes to a night time in the city of angels. Yes, you can just follow The Hangover 2, and you will have the night you won't forget. Or if you want to explore nightlife as a foodie, Chinatown at night is just for you. And if you want a quiet and breathtaking view of Chao Phraya River, Taksin Bridge is your destination.
There you have it! 10 things to do in Bangkok Love Thai Maak edition. What's on your to-do list in Bangkok? Let us know on our Facebook page!